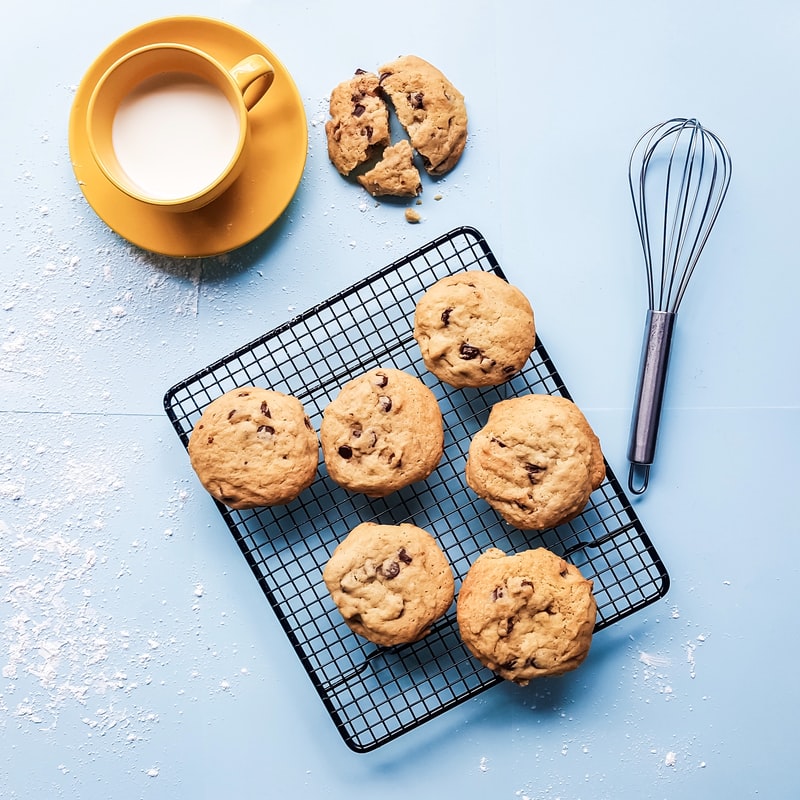 We all need (and deserve) a sweet treat every now and then, and these recipes are perfect for when those cravings hit.
Designed for one person, and made with ingredients you'll likely already have in the kitchen press, they're quick, easy – and delicious too.
Here are five tasty treats you can make right now:
Brownie in a mug!
Ingredients:
3 tablespoons all-purpose flour
3 tablespoons brown sugar
3 tablespoons Cocoa Powder
3 tablespoons of coconut oil or sunflower oil
3 tablespoons water
A pinch of salt
1/2 teaspoon vanilla extract
2 teaspoons chocolate chips
Method:
In a microwavable mug mix together all of the ingredients.
Mix in the chocolate chips.
Microwave for 45-60 seconds. (Timing is based on my 1200W microwave so your timing might vary).
Allow to cool for at least 5 minutes.
Credit: BiggerBolderBaking.
View this post on Instagram
Cheesecake
Ingredients:
For the cheese:
4 tbsp cream cheese softened (or cream cheese spread)
2 tbsp plain nonfat Greek yogurt
2 1/2 tbsp granulated sugar
1 large egg whisked
1/4 tsp vanilla
For the crust:
4 tbsp graham cracker crumbs
1 tbsp melted butter
Method:
Grease the inside of a microwave-safe mug/ Add graham cracker crumbs and melted butter and mix until butter is completely mixed into the crumbs. Press down on the crumbs with your fingers to form a crust at bottom of mug. You want the crumbs to be tightly pressed together, so make sure to apply some pressure.
In a medium bowl, add egg, cream cheese, yogurt, sugar and vanilla. Using a small whisk, mix until batter is smooth. There may still be tiny lumps of cream cheese left depending on if you used regular cream cheese or cream cheese spread, but you want to get them as small as possible. Pour batter into mug.
Cover top of mug with a paper towel and microwave for 1 minute at full power. Mug cake should be mostly cooked except center. Pause to check on it, then microwave for another 20 seconds. Stop again, and microwave for another 20 seconds. Then microwave for one final round of 20 seconds. Cake should be completely cooked. You don't want to microwave the entire amount at once because the batter may overheat and splatter.
If you have greased your mug, the cheesecake should have pulled away from the sides of the mug. Gently slide cheesecake out of the mug. I let it come out upside down onto a big spatula and then flipped it back over onto a plate. Let cool cake at room temperature for a few minutes. before placing into the fridge to cool and set for at least 1 hour.
Credit: Kirbie Cravings
View this post on Instagram
Creme Brulee
Ingredients:
1 tablespoon of sugar
1/2 cup of vanilla ice cream
1 egg yolk
Method:
Take half a cup of ice cream and melt it in the microwave.
Once out, add one egg yolk and stir.
Pour the mixture into a ramekin dish.
Pour hot water into a baking dish and preheat the oven.
Once the oven is hot, place the ramekin in the dish and bake for 40-50 minutes.
Let it cool to room temperature, then cover it with cling film and refrigerate for two hours.
Caramelise your sugar over low heat and then put on top (you've got to do this quickly, before the sugar hardens!)
Credit: ShefShaq TikTok
Cookie
Ingredients:
1 tablespoon melted butter or coconut oil
1 tablespoon granulated sugar
1 tablespoon brown sugar
A pinch of salt
1 egg yolk
1/4 cup all-purpose flour
2 tablespoons chocolate chips
Method:
Very lightly coat the inside of a 6- or 8-ounce mug or ramekin with a bit of butter.
Mix all the ingredients together in the mug (to avoid the batter being crumbly, mix the butter, egg yolk, sugars and salt first before gradually stirring in the flour and adding the chocolate chips).
Microwave for one minute at 80% power (Based on 1,000 watt microwave)
The top will look light and yellow and may even seem undercooked but if you gently press the top and it lightly springs back, it's perfect (don't overcook or it will be dry and tough in spots).
Credit: Mel's Kitchen Cafe
View this post on Instagram
Apple Crumble
Ingredients:
Filling:
1 apple (peeled, cored, and sliced into small cubes)
1 tablespoon granulated sugar
1/4 teaspoon ground cinnamon
Topping:
3 1/2 tablespoons (30 g) all-purpose flour
2 tablespoons (25g) granulated sugar
2 tablespoons (30g) unsalted butter, melted
Optional – 1 1/2 tablespoons old-fashioned oats , chopped pecans or walnuts
Method:
Preheat oven to 350F/180C.
Filling: In a small bowl, toss apples with sugar and cinnamon. Divide apples into 2 individual ramekins, and press them slightly. Set aside.
Topping: Mix flour and sugar, then add melted butter. Mix with a fork, until mixture clumps together into crumbly balls. Mix in oats and nuts, if using. Sprinkle crumble evenly on top of the apple mixture.
Bake for about 30 minutes, until topping is golden brown and apples are tender. Serve warm.
Credit: Pretty Simple Sweet
View this post on Instagram
Words: Nicky Anderson