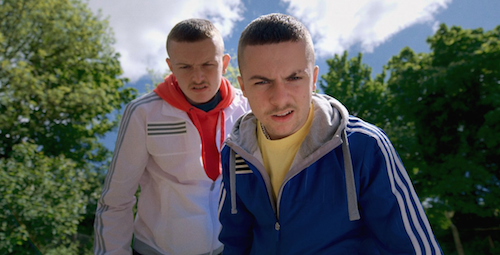 Fans of The Young Offenders rejoice, as series two of the smash hit comedy has started filming in Cork.
Although we have a while to wait until the second series hits our screens, a brand new image from set has just been released.
The picture shows lovable rogues Conor and Jock in a classroom with Principal Walsh, played by Pj Gallagher – and we can't wait to see what they get up to.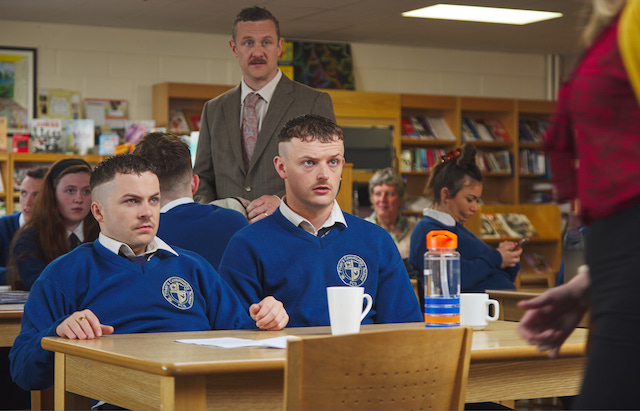 Speaking previously on their ideas for the second series, stars of the show Alex Murphy and Chris Walley said: "I wouldn't mind another big road trip, like we had in the film. In Season one, we didn't leave the city a whole lot."
While a trip outside of the city for Conor and Jock is not yet guaranteed, what has been confirmed is the return of many of the show's most beloved characters.
These include: Conor and Jock (Alex Murphy and Chris Walley); Mairéad (Hilary Rose); Principal Walsh and his wife Orla along with their two daughters Linda and Siobhán (PJ Gallagher, Orla Fitzgerald, Demi Isaac Oviawe and Jennifer Barry); Sergeant Healy (Dominic McHale) and of course Billy Murphy (Shane Casey).
The show will broadcast later in 2019.