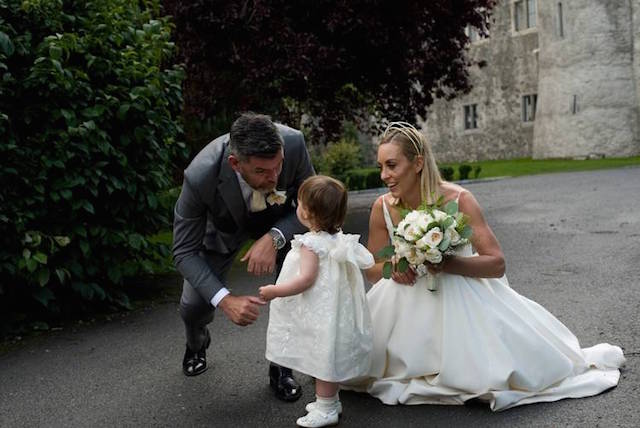 RTE star Kathryn Thomas has married her long-term love Padraig McLoughlin.
The happy couple, who have a one-year-old daughter together, wed during a private humanist ceremony in Kilkea Castle, Co Kildare, in front of 200 of their closest friends and family.
The beautiful bride stole the show in a backless white gown, while Padraig looked handsome as ever in a grey tux.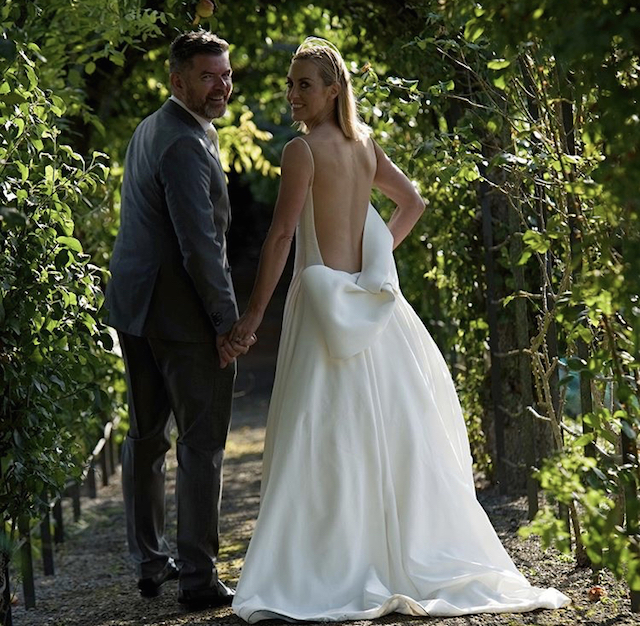 Kathryn and Padraig wanted to make the day as fun as possible, celebrating the joyous occasion with their nearest and dearest in a way which is true to themselves.
Speaking to VIP ahead of their wedding, Kathryn said, "We only decided in February, so when I say last minute, we were very last minute.
"But if you can't organise a party in three months there's something wrong!"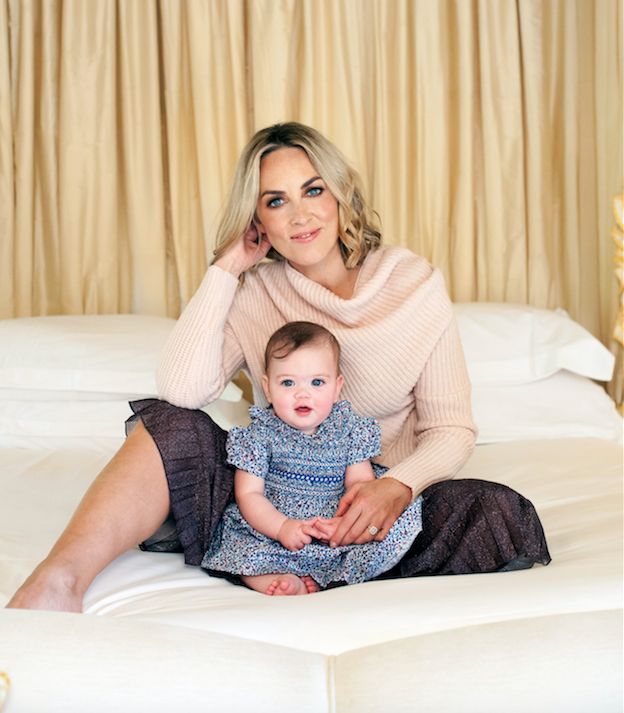 She continued, "My ethos on the whole day is it has to be good craic, it's not stuffy and everyone has a great time and the craic is good.
"I'm not really into the white tablecloth and the bows on the back of chairs and all of that stuff, so I think something that's very stripped back is where my head is at."
Keep an eye out for the upcoming issue of VIP, where we'll have all the behind the scenes action from their big day, plus the exclusive first interview with the married couple.