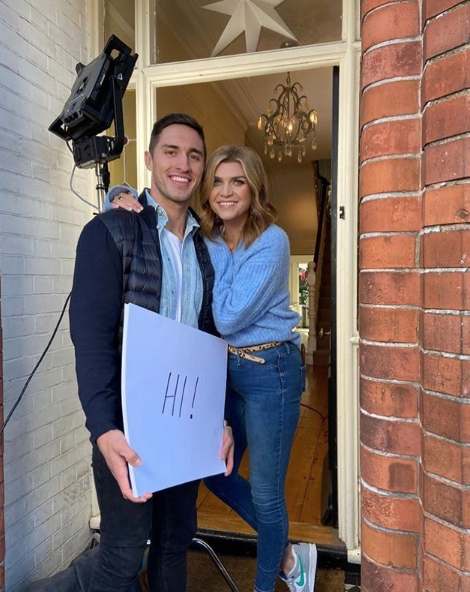 We saw only last week that Muireann O'Connell and Greg O'Shea had begun shooting their new show The Big Tackle.
Sharing some behind the scenes pictures of their new program which is to be all about rugby, they have now released a trailer too.
The Love Island star rings Muireann's doorbell and introduces himself and asks her to 'couple up' with white flashcards in pure Love Actually style.
According to the intro the show will be all about rugby, have great guests and of course have Greg O'Shea as a co-host, which seems to be it's big selling point.
The pair already seem to be having the craic so we can't wait to see the first episode which airs on Virgin Media Two on Thursday, January 30th.