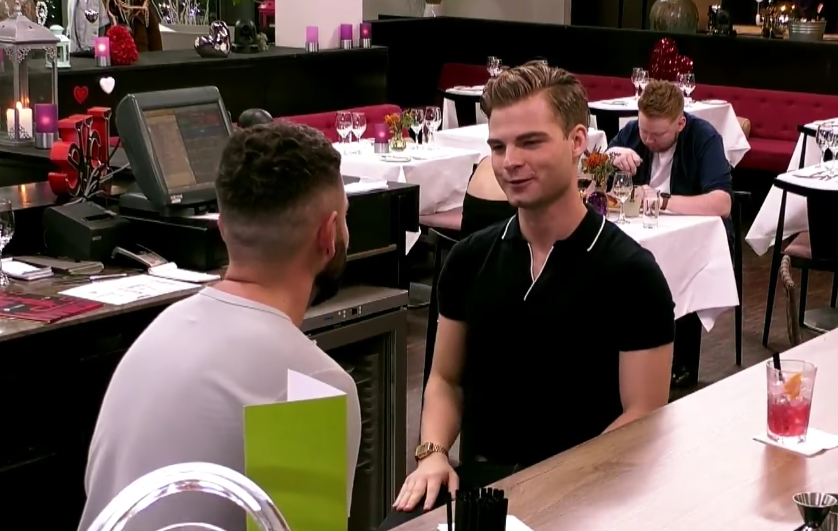 This week's First Dates is set to be a unique show, as the first ever sign language date is set to feature.
In a first for the show in Ireland and the UK the episode will feature a couple who speak entirely through Irish Sign Language (ISL).
Design student John Charles (27) from Edenderry, a member of the Deaf community meets a HR professional Stephen (24) from Dublin, who is fluent in sign language as well as being Mr Gay Ireland.
Though Deaf daters have appeared in the UK version of the show, their dates have not been conducted completely in sign language. This is the first time that a Deaf dater has taken part in First Dates Ireland.
When John Charles and Stephen meet, it turns out that they have met before and they immediately start to communicate using sign language.
The date reveals some of the difficulties faced by Deaf people looking for love. John Charles tells Stephen that when he goes on a date with a hearing person who doesn't sign, they have to use a phone to communicate, passing texts back and forth.
"It's really frustrating when people talk into my ear," John Charles tells him, "I have to say 'I'm Deaf!' and then they just talk louder. I try explaining that talking louder doesn't make a difference and it's easier just to text."
He tells viewers "I've had plenty of experiences dating but it never goes anywhere after the first date. That's always been the way. Not sure why. It's pretty crap!"
Stephen tells viewers that he decided to pursue deaf studies at college after a difficult start with his own communications skills.
"Growing up I had a really severe speech impediment to the point where I couldn't even fully pronounce my own name properly. I knew exactly what I wanted to say, I'd talk all the time but people couldn't understand me. It meant that I was really interested in if one way of communication wasn't working for you that you could just choose an alternative," he says.
First Dates Ireland airs on RTÉ2 tonight (Tuesday, January 30th) at 9.30pm.