From a trip to the panto to an evening spent with friends, family and neighbours, it's set to be a cosy Christmas for the McGregor's this year.
Erin, Conor, Aoife – plus their partners and children – will be heading to their parent's house, for some festive fun over the Christmas period. 
"We all spend it together. It's been like that forever," Erin tells VIP Magazine. 
"I've never in my life cooked a Christmas dinner – my mam and dad do that.
"My dad always gets a new gadget for all the boys and they'll spend a few hours playing with it. Afterwards, Terry will take out his guitar and we'll have a sing-song.
 "The neighbours and friends will all drop over too, so Christmas day is always really fun in our house. It's a lovely day and one we all spend together."
As the children in the family, Erin's two-year-old son Harry and Conor's little boy Jnr, are finally getting to an age where they can understand Christmas, it makes the whole occasion even more magical.
"Each year the family is getting bigger, and having the two smaller kids in the house is absolutely great," she said.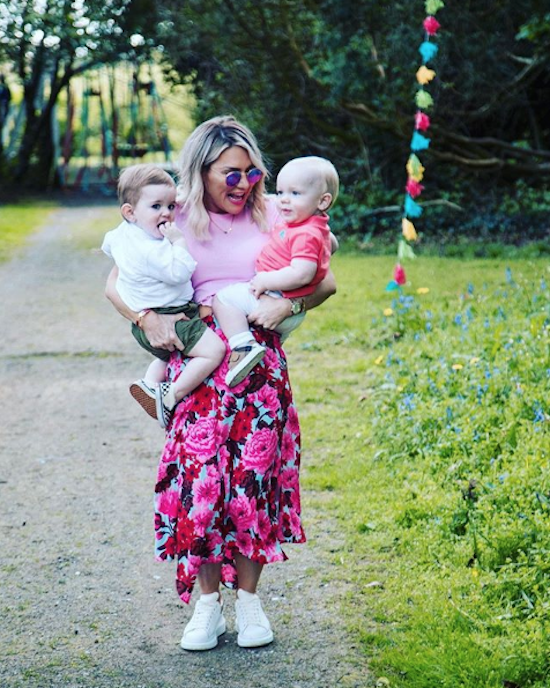 "The only thing is though you're constantly worried about whether or not they'll pull the decorations down off the Christmas tree.
"Christmas is all about children and even though my daughter Taylor is 18, Santa never left my house. I used to tell her, if you don't believe you can't receive," she laughed.
This year is set to be even more special for the family, as Erin will be taking part in the Olympia panto.
"The whole family is looking forward to it and they'll hopefully go on Stephens' Day to watch me. It should be good fun. I think it's really good for a family to have a tradition," she said.
Erin will play the role of Ann-Wha, a feisty, fiery Dublin lady, when the show runs from December 21st-  January 6th.