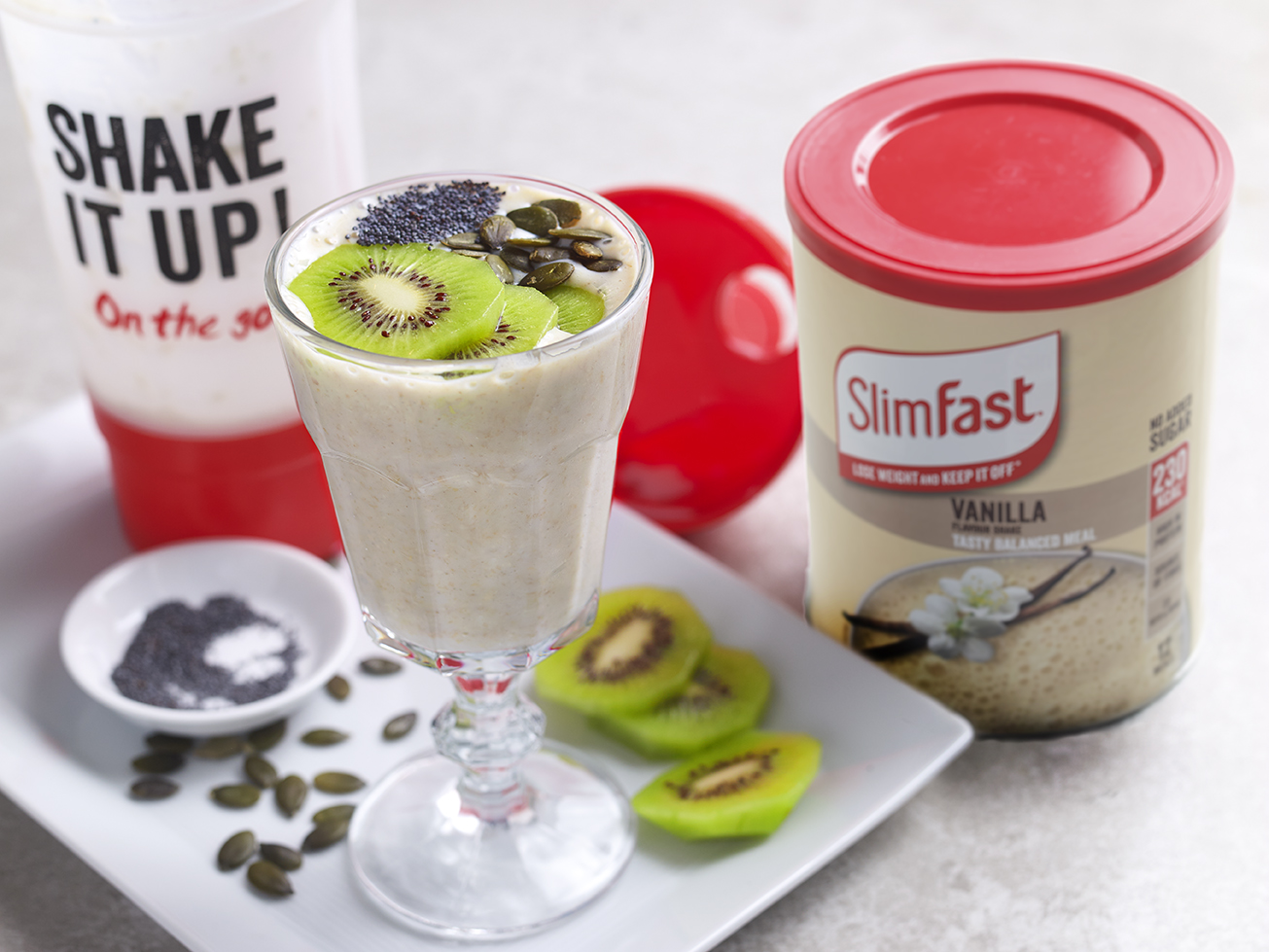 If – like 70% of the population – you gained weight during lockdown then here's some good news – the SlimFast plan helps you lose weight whilst eating up to six times a day. With a huge choice of delicious meal bars, shakes and tasty snacks on offer, the hardest part will be choosing which one to try next!
How the 3.2.1 Plan works
The SlimFast 3.2.1 plan is a simple, trusted and proven*, calorie controlled approach to help you drop unwanted pounds whilst still enjoying your favourite food and treats. Every day enjoy 3 x tasty snacks; 2 x nutritionally balanced meal Shakes or Bars and 1 x 600-calorie home cooked meal (800 for men) of your choice – Delicious! Each meal bar or shake is packed with everything you need for a tasty, balanced meal, including 1/3 of your recommended daily intake of vitamins and minerals, giving you added reassurance that you're losing weight in a healthy, balanced and sustainable way.
Introducing the new SlimFast range
Consistently voted number one for great taste across meal bars, powders and snack bars, SlimFast has launched a modern, vibrant new look and some delicious new recipes to help make achieving a healthy weight loss even more
appealing. The range has everything you need to help you feel your best, one step at a time, so give it a go and see what you could achieve!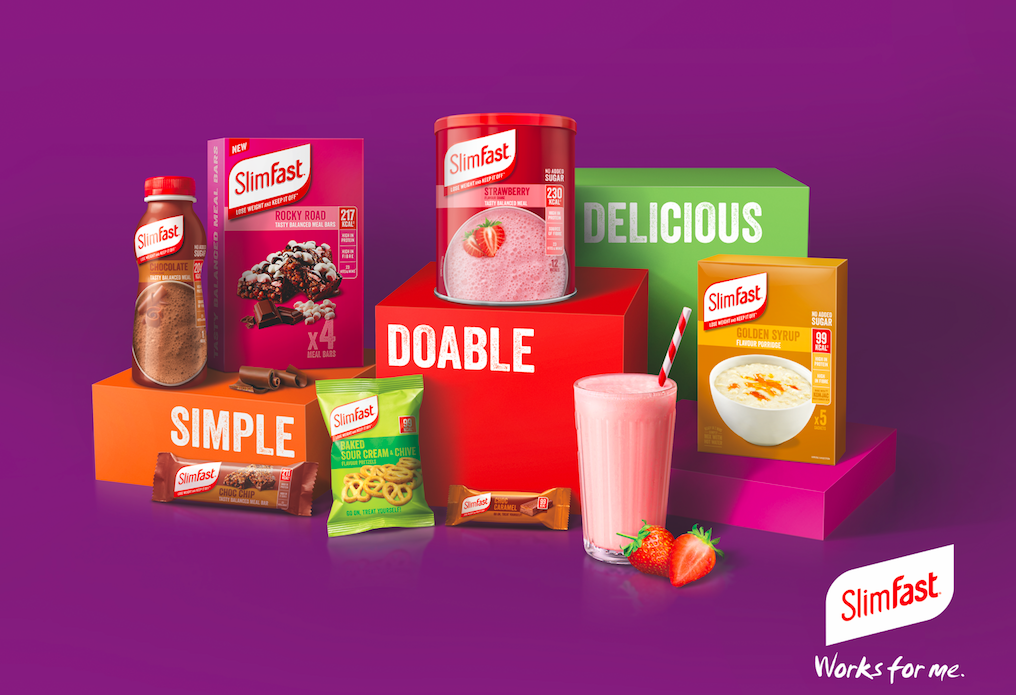 Recipe: Chicken and Broccoli Pasta Bake
A healthy twist on a classic, using crème fraiche instead of cream still makes for a tasty dinner, give it a go!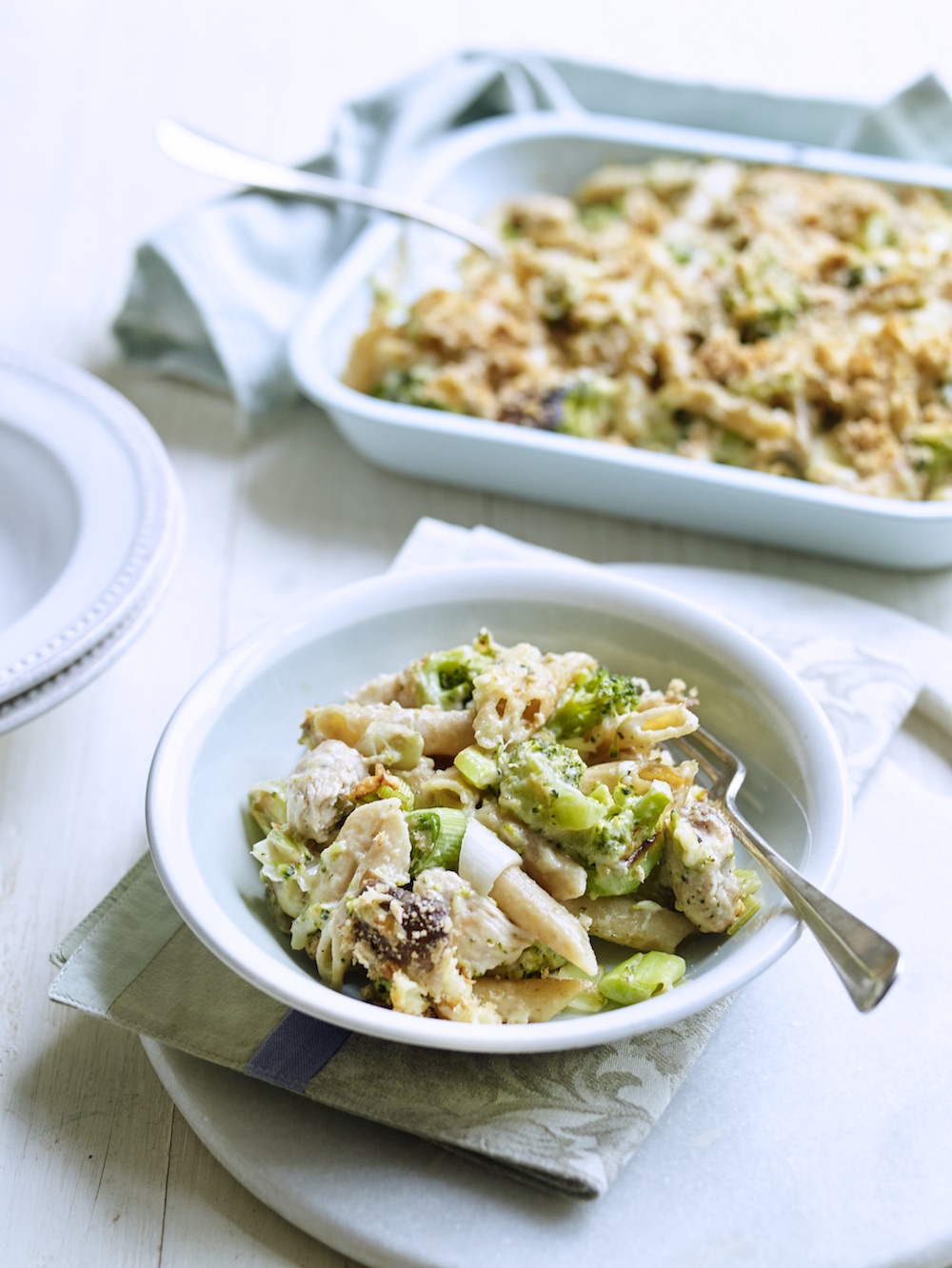 Cooking time: 30 minutes
Serves: Four
Nutritional information per serving:
Calories: 594
Protein: 43g
Carbs: 56g
Fat: 216g
Method
Preheat the oven to 190ºC (170ºC Fan).
Bring a large pan of water to the boil. Throw in 300g wholemeal pasta, stir well and return to the boil. Cook for 6 minutes, then add 350g broccoli, cut into small florets and stems thinly sliced. Cook for a further 7-8 minutes until the pasta is just cooked. Drain well, then return to the pan.
Heat 1 tbsp. olive oil in a large, ovenproof pan. Add 350g thinly sliced boneless, skinless chicken breasts and fry until lightly browned.
Tip in 200g chestnut mushrooms, 2 quartered leeks, 1 chopped garlic clove and 1 tsp mixed herbs, and sweat for a further 5 minutes with the lid on until the vegetables soften. Take off the heat.
Then, add 200g half fat crème fraiche. Add in 80g mature cheddar cheese (reserve a handful for later) and stir until melted.
Now, mix the pasta and broccoli into the chicken mixture and stir well. Season with salt and pepper.
Place in an ovenproof dish and sprinkle with breadcrumbs made from 1 slice of brown bread finely grated, sprinkle the remaining cheese on top. Bake for 20-25 minutes until golden.
Visit SlimFast.co.uk for more information on the SlimFast 3.2.1 Plan, real life success stories, weight loss tips, 7-day meal planners and mouth-watering recipes. @SlimFastUK #Slimfastworksforme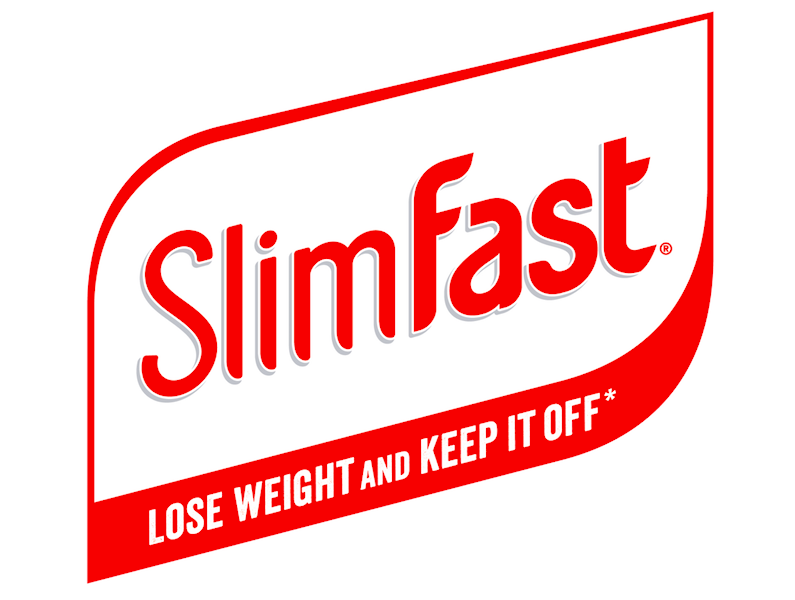 *Substituting two daily meals of an energy-restricted diet with meal replacements contributes to weight loss. The
Plan is a calorie-controlled diet. Individual results will vary. healthy weight loss is 1–2 lbs per week.