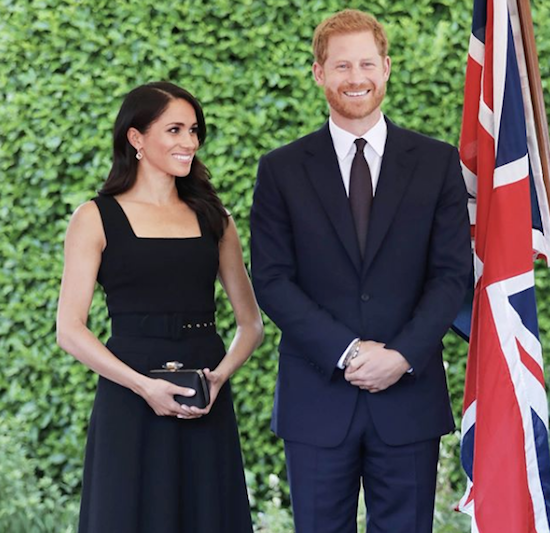 Meghan Markle has certainly been putting her most fashionable foot forward since arriving on Irish shores yesterday afternoon.
The brunette beauty, who married Prince Harry on May 19th, flew into Dublin for a tour of the capital.
Upon arrival, Meghan opted for an emerald green Givenchy skirt and top combo, as they met with Government officials.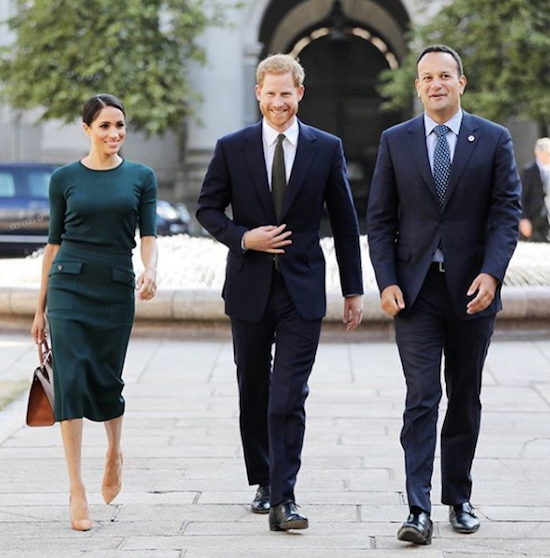 Later that evening, the Duchess of Sussex let her hair down – quite literally -, as she slipped into a stunning Emilia Wickstead cocktail dress.
Hand in hand, Meghan and her husband attended a lavish garden party at the British Ambassador's Residence.
A whole host of famous faces were in attendance for the gathering, including Amy Huberman, Sinead Burke, Lucy Kennedy and Barry Keoghan.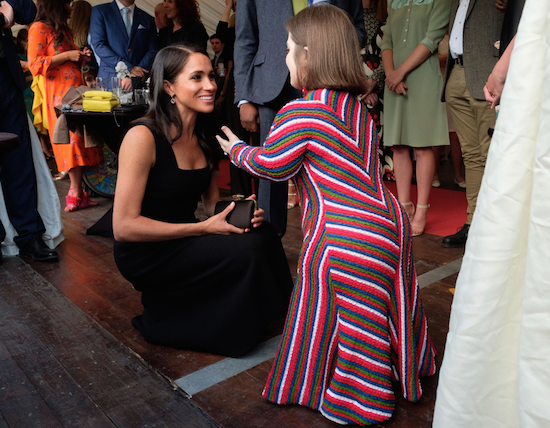 Speaking at the event, Prince Harry said, "My father was telling us last week how much he had enjoyed his recent visit; but said that each of his visits, over the years, holds a special place in his memory.
"My grandmother, The Queen, also spoke of her own visit in 2011 and the fantastic welcome that she too received.
"Standing here with you on this beautiful evening, it is easy to see why Ireland has such a special place in the hearts of my family and indeed, all those who come here.
"We're so pleased to be here, for our first official international visit together as a married couple, and we hope it will be the first of many."
Earlier this morning, the Suits star kicked off her second day in Dublin wearing a grey Roland Mouret dress, for a visit to Áras an Uachtaráin.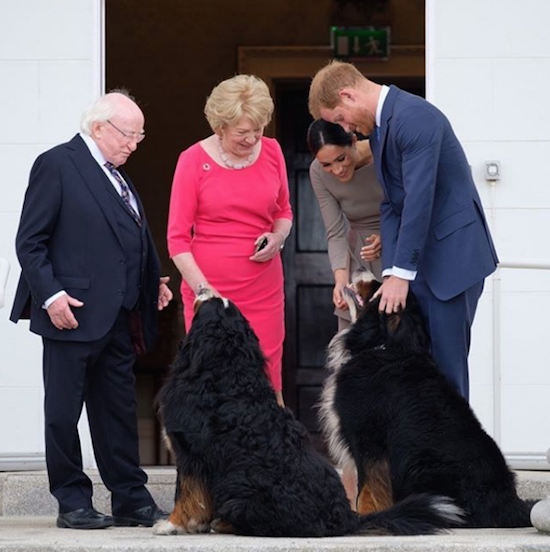 The Royals met with Michael D Higgins and his wife Sabina – and while there, became well aquatinted with their dogs, Bród and Síoda.
Following that, the pair made their way to Croke Park, where Meghan opted to wear a chic Givenchy pantsuit paired with a white top and black heels.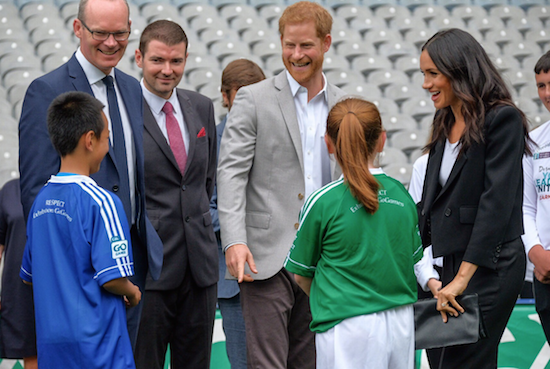 At the Dublin stadium, Meghan and Harry met with a number of young gaelic footballers before moving on to their next location.
The newlyweds headed to Trinity College to view the Book of Kells, and while there, met with and greeted thousands of Irish fans.
The pair had lunch in Delahunt on Camden Street, before going to the Famine Memorial at Custom House Quay.