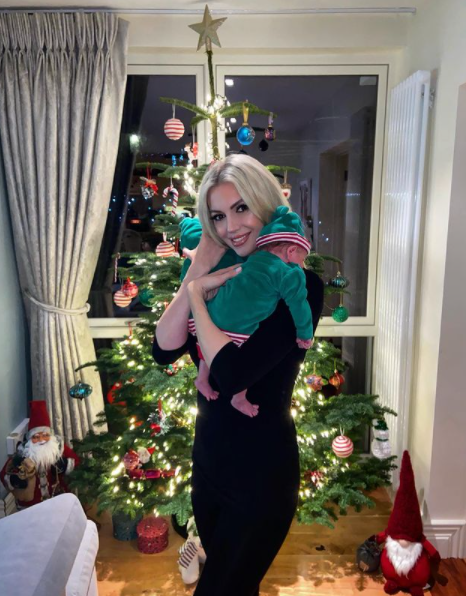 Rosanna Davison has shared a hilarious snap showing the 'realities' of motherhood, gaining praise from friends and followers.
The now mum-of-three gave birth to twin boys Oscar and Hugo last month, one year after she and husband Wes welcomed their daughter Sophia via gestational surrogate.
Since then, Rosanna has not been shy in sharing updates of the tiny tots. Last night, she shared the most relatable mum-update of all, as she hilariously showed off the realities of being a parent to twins.
In the photo, Rosanna can be seen with her eyes closed, with her two tiny boys resting on her, while she points out the 'baby vom' on her clothes, and the dinner she's attempting to balance on her lap.
View this post on Instagram
She aptly captioned the snap:
"New twin motherhood: The Reality 😁"
Friends and fans of the 36-year-old immediately took to the comments section to share their praise for the new mum, sharing their appreciation for her no-glamour snap.
"Thank you for posting this. It is wonderful to see pictures of you looking glamorous but it's also so refreshing to see you in 'real life'! Enjoy every moment. The days are long, but the years are short!" wrote one.
"Loved the glam one but this portrayal of motherhood is even more beautiful. So many parents can relate to it. Congratulations on the new arrivals!" said another.