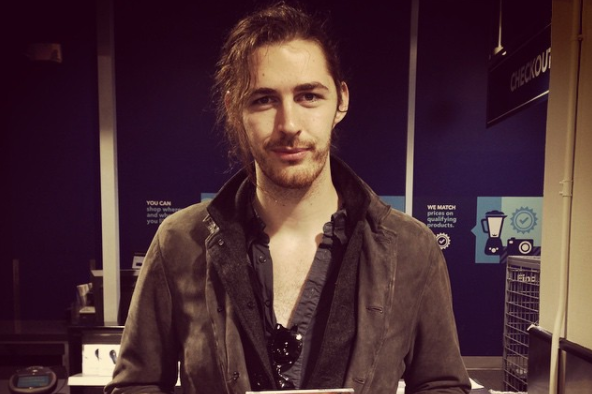 Calling all Hozier fans, if you've ever fancied coming face to face with your idol, your lucky day has come, as the Bray native is offering himself up for a fan to enjoy a virtual coffee date with him.
All part of a good cause, Hozier is teaming up with Hospice Coffee Morning Together With Beweleys in a bid to raise funds for local hospice groups to provide specialist, high quality, and loving care to patients and their families.
Five lucky winners will be chosen to join Hozier virtually and enjoy a Bewley's brew, all the while chatting with the 30-year-old about his music, career, and wherever the conversation takes you.
View this post on Instagram
Speaking about the competition, Hozier said:
"I'm delighted to be involved in this exciting competition to support Hospice Coffee Morning together with Bewley's"
Going on to speak about the superb service our hospices around the country provide, he added:
"It has been a difficult few months for so many and I really wanted to help shine a light on the great work of hospices and the wonderful work they do for communities across Ireland,"
"It is crucial that we continue to support fundraising events like this and raise vital funds for hospice and specialist palliative care services across the country."
So, if you fancy having the chats with a superstar, you can text COFFEE to 50300  to donate €4 to the Hospice Coffee Morning, then take a screenshot of your donation and upload it to your Instagram with the hashtag #TogetherForHospice tagging @bewleysireland.
The closing date for the competition is midnight on September 24th, with the winners announced the following day. The coffee date will take place on Wednesday the 30th of September.