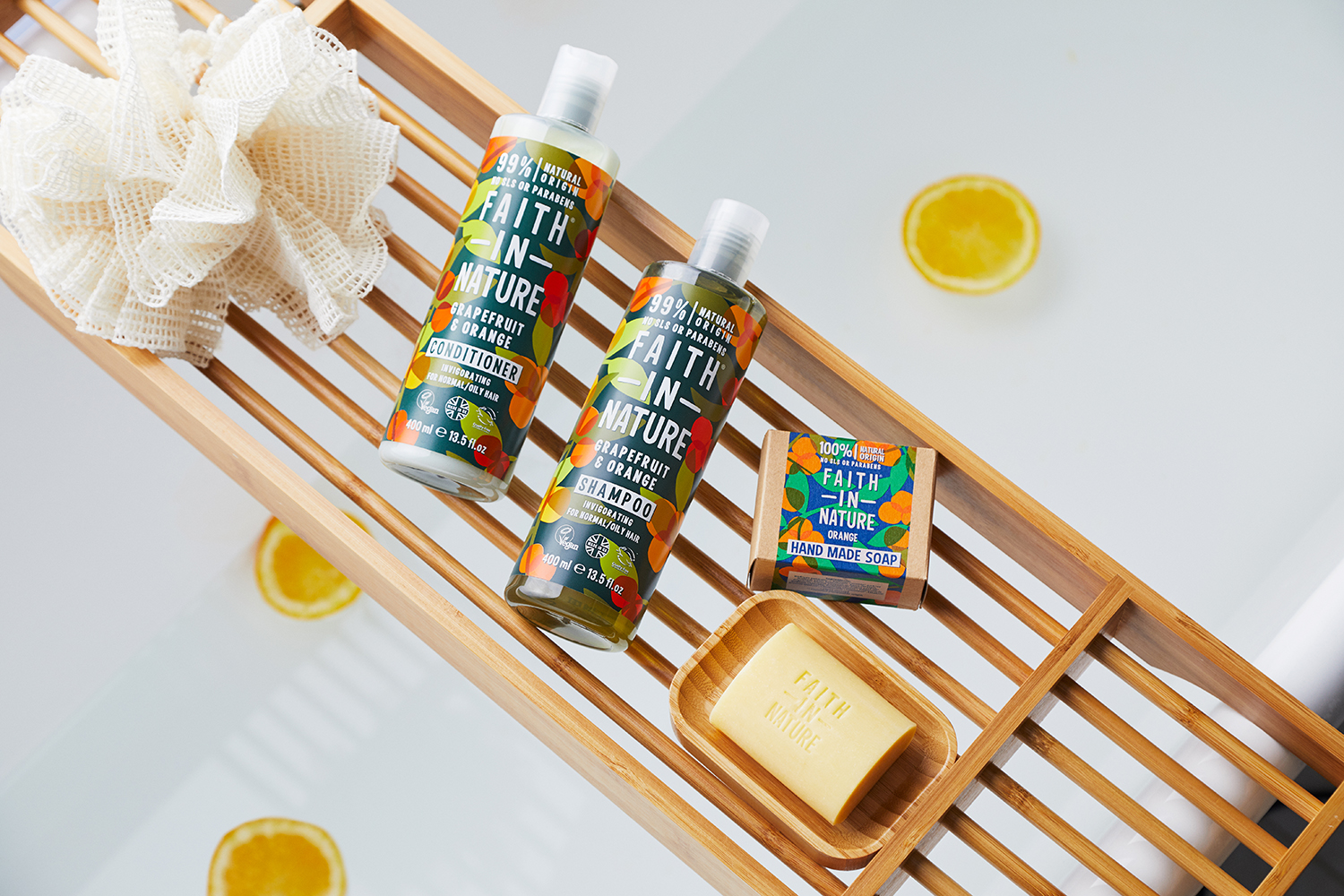 Long gone are the days when we didn't care what was in our beauty products. We're living in more considered times these days. Now, when we are choosing what to buy, we want to know: is this product kind to my skin? Is it kind to the environment? Has it been ethically made? Enter beauty brand Faith In Nature, which ticks all of these boxes and more.
From forest bathing to clean breathing, there's a huge buzz around nature and its wonderful wellness and beauty benefits. Faith in Nature combines beauty and nature, making natural, ethical products that are accessible to all.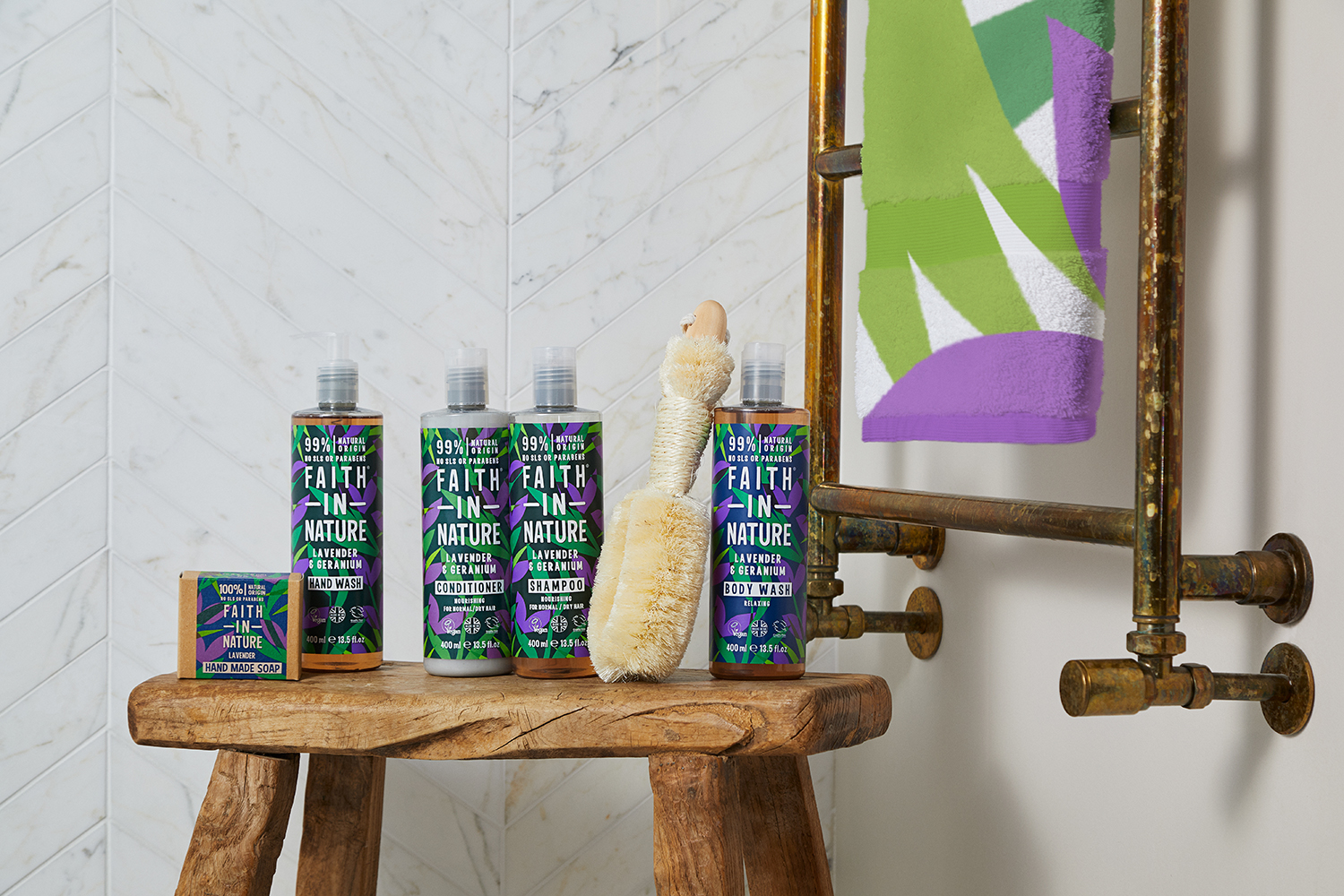 The brand, one of the first companies to be awarded the 'Leaping Bunny' mark by Cruelty Free International, was founded in 1974 by qualified aromatherapist Rivka Rose. Rivka grew up in NYC and always had a passion for plants, whether it was growing avocado seeds on her windowsill or studying herbalism.
She channelled her passion into Faith in Nature, a collection of shampoos, conditioners, body washes, soaps and hand washes that harness the healing powers of nature, without abusing it in the process.
Combining her knowledge of plant material, aromatherapy and natural extracts with skilful formulation techniques, Rivka has ensured that every Faith in Nature product is free from parabens, SLS & SLES, MI, artificial colours and fragrances.
Each has a minimum of 99% naturally derived ingredients, is Vegan Society-approved, organic and cruelty-free accredited.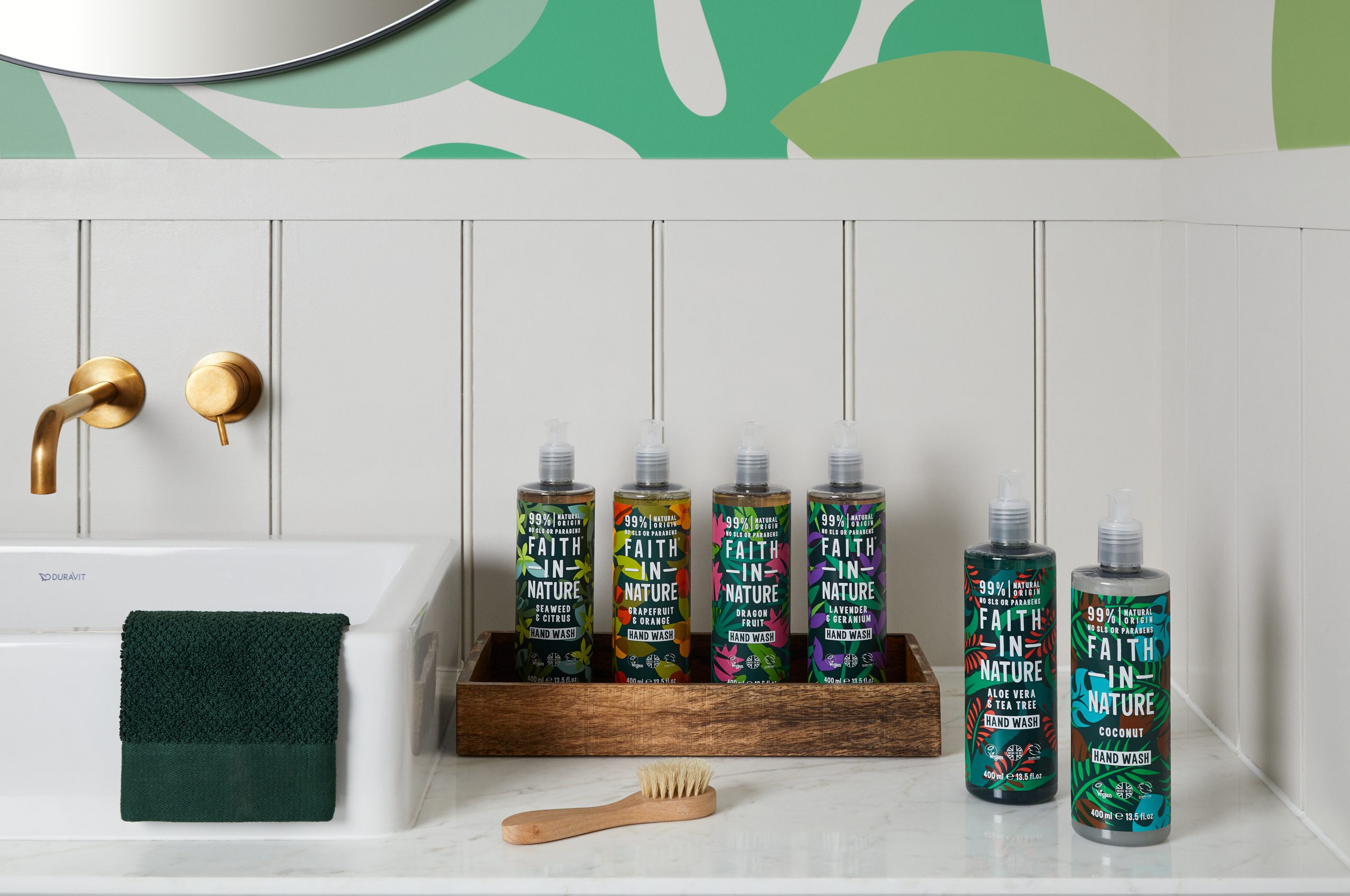 Faith in Nature is bursting with goodness, whether its ingredients are active organic Aloe Vera, known for its rejuvenating qualities that naturally nourish your hair, hydrating coconut, relaxing lavender or invigorating grapefruit and orange. It's also made up of pure water straight from the Lake District, near its factory.
And, to top off the feel-good factor about Faith in Nature, all of its bottles are made from 100% recycled plastic and are recyclable, and have been since 1999 – that's 340 tonnes promotion of plastic they have saved from landfill.
Faith in Nature also caters to consumers who are passionate about cutting out plastic completely and has a selection of five litre products that can be decanted into smaller bottles.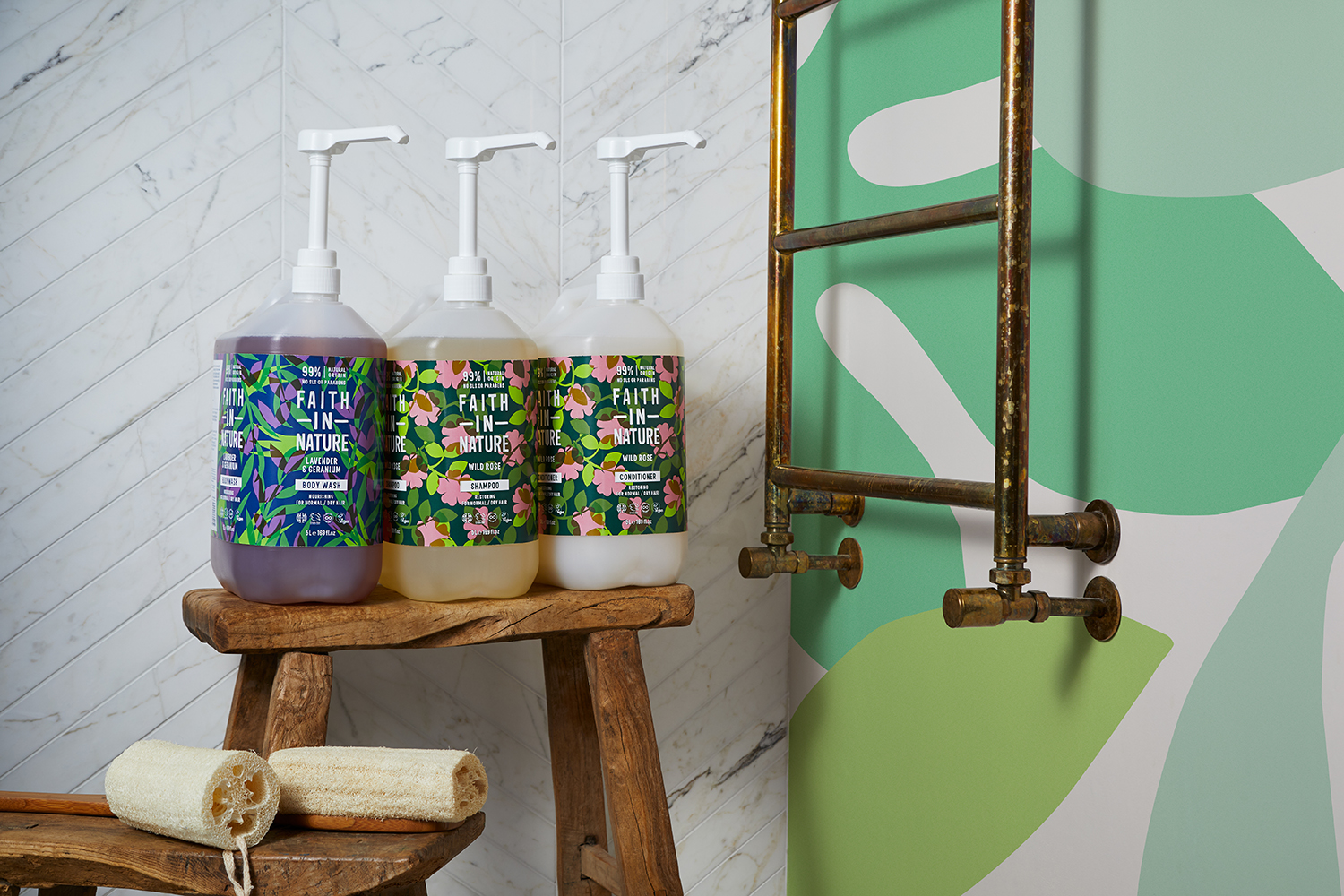 This is also a service that the brand is working with its retail partners on, which will facilitate you being able to bring your empty bottles into store and refill during your shopping trip.
When it comes to the beauty industry, brands like Faith in Nature are just what our planet needs – it just so happens that the products smell and feel incredible on the skin, too!
Find them in selected pharmacies nationwide, including McCabes, McCauleys & Lloyds pharmacies and follow the brand on Instagram @faithinnature_ire for any updates.