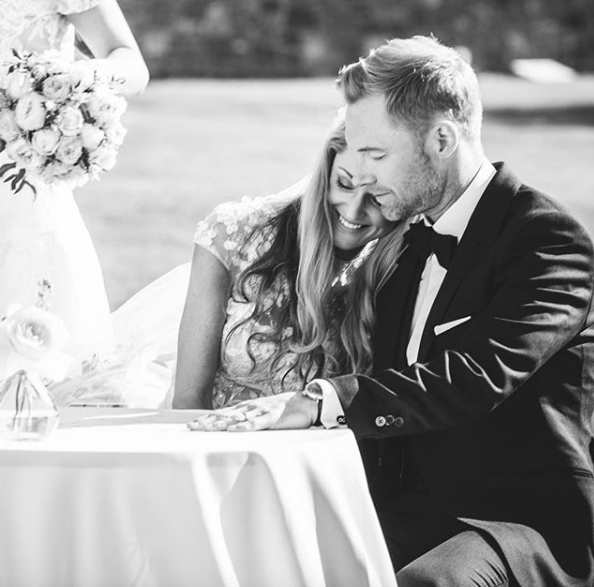 Ronan and Storm Keating have shared a glimpse into their big day, as they celebrate their third wedding anniversary together.
The star-studded ceremony took place in Scotland where Ronan's children were all involved.
His son Jack was his best man, Missy was maid of honour, and Ali a flower-girl.
Since then, the happy couple have welcomed a beautiful baby boy, Cooper, together.
Reminiscing on the big day, both Ronan and Storm shared throwback snaps of the ceremony and after party.
"Tears on her wedding day as she knew what Life had in store for her with me," he joked.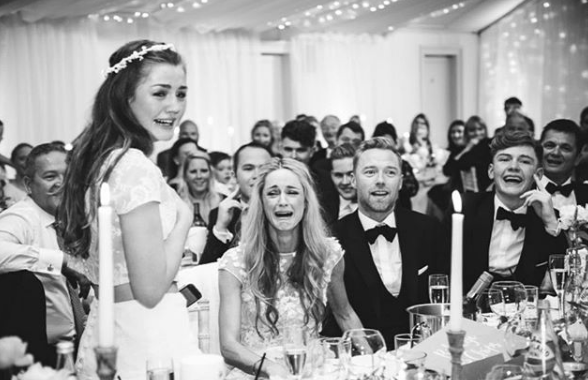 "No really, that was my daughter Missy's beautiful speech on the day and what a perfect day it was.
"Now let me gush; My beautiful girl what an amazing three years it has been. You make me smile every day even in the hardest of times not that we have had many.
"You are my heart and soul and every day with you is a blessing. You are my best friend I don't want to spend a moment on this earth without you.
"Life couldn't be more perfect with Jack missy Ali and our little Cooper man. I love you baby. Happy anniversary my love."
Storm also took to social media to share a heartfelt tribute to her hubby, comparing their relationship to a fairytale.
"When you're a little girl you grow up hoping that some day you'll get to meet your own Prince Charming, have a perfect life and live happily ever after.
"As you get older you stop believing in fairytales and realise that life is actually pretty complicated and not quite as straightforward as the stories make out.
"And yes life is complicated and yes things don't always pan out the way you think they will, but if there's one thing that I've learnt during my journey thus far, it's that fairytales can be real.
"Not because all of a sudden your life becomes perfect and you live happily ever after… but because if you're lucky enough to find your Prince Charming, he will make your imperfect life feel pretty much perfect just the way it is.
"Ronan, when you walked into my life it was like a fairy godmother had sprinkled her magic dust and transformed my life brighter than I could have ever imagined.
"Yes like most people, our life has not always been easy… but our love is. We've also had to face our fair share of challenges… but we've overcome those too – hand in hand.
"We've made many sacrifices over the years… but every single one of them has been worth it.
"There is no other man in this 'whole wide world' that I will ever want to spend my life with, because you are my Prince Charming and every day we wake up and are living our happy ever after.
"Baba thank you for showing me that fairytales do come true, I love you so much. Happy anniversary."
Congrats to the happy couple.