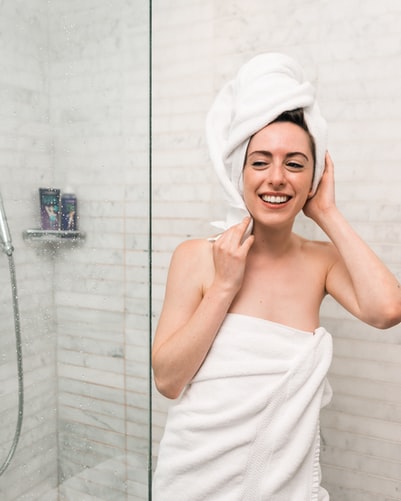 It's a sad fact that many of us haven't been sat on a beautician's chair for quite some time. While in pre-pandemic times we all enjoyed putting ourselves in expert hands and having our beauty needs taken care of, that is not a reality for now.
If you're someone who usually turns to a professional to shape and maintain your eyebrows, it's likely that you're feeling their absence right now.
While it's uncertain when we will be back with our beloved beauty experts, armed with some tips and tricks, it is possible for us to take matters into our own hands until salons open up again. Equipping us with all the knowledge we need to know, world-renowned brow expert and founder of Eyebrow Queen, Nilam Holmes, shares her step-by-step guide to looking after your brows from home.
Step One: Own the right tools 
"As with anything beauty or make-up related, the right tools will make a big difference to the ease of trimming your eyebrows. For your essential collection, you'll need small scissors, clips for your hair, an eyebrow pencil to fill in your brows, a soft-bristled spoolie to brush your eyebrow hairs up, an effective pair of tweezers, and some eyebrow gel to style and finish."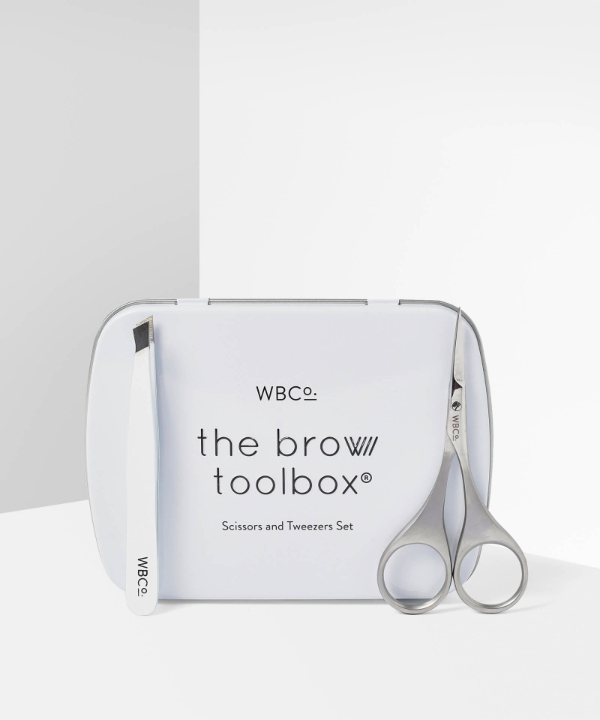 Step Two: Pluck at the right time 
"It's best to remove hairs from the brow area when your face is warm, which is why we recommend taking a hot shower before hair removal. The open pores will make it easier for hair to slide out of the skin with less effort and painful pulling. Clip your hair back so you can see your brows without any disruption, especially if you have a fringe. This will minimise the risk of over trimming or worse, trimming the wrong hair!"
Step Three: Choose a shape 
"Our lockdown brows may have grown so out of control that it is hard to remember what shape you once had. If this is the case, you need to find your ideal shape and fill in your brows for a clear outline. This will create a visual guide for you to remove any hairs outside of your desired shape. In order to know which shaped eyebrows suit you, you will firstly need to identify your own face shape. 
Step Four: Trim 
"Now that you have your desired shape, it is time to start trimming your eyebrows. Taking a soft bristled spoolie, brush all of your hairs in an upward motion- tails included. Whilst this may seem like a bizarre look, you will be able to see the long hairs that stick out outside of your desired brow shape. Using a small pair of scissors, slowly cut the hair where it begins to bend or curl. Avoid cutting the hair straight across, as this may result in an unnatural look."
Step Five: Tweeze 
"If you're dealing with sparse hairs in-between or below your natural brow, plucking them with tweezers is the way to go. Ensure your tweezers are sharp and durable, to easily remove the hair with little pain. Some hairs might fall on the border of your outlined brow shape, in which case keep them as you do not want to over pluck. Also, avoid plucking the hairs on top of your eyebrow, as this can easily ruin the appearance of your brow's arch."
Step Six: Take a step back 
"After your initial run-through, it's good to take a step back to assess and evaluate. If you are using a magnifying mirror, check how your brows look in a larger one. Get a second opinion by asking a flatmate or family member whether your brows are symmetrical, before going back in for a second tweeze and trim. Always check your eyebrows in natural light so you don't go overboard."
Step Seven: Style as desired 
"To style and secure your brows in place, use an eyebrow gel. This is essentially mascara for your eyebrows and is great for making your brows look more defined and sleeker. Style by brushing the brow hairs up and out with a clear brow gel, which will also provide a strong hold. If you want to slightly fill in your eyebrows, opt for a tinted eyebrow gel."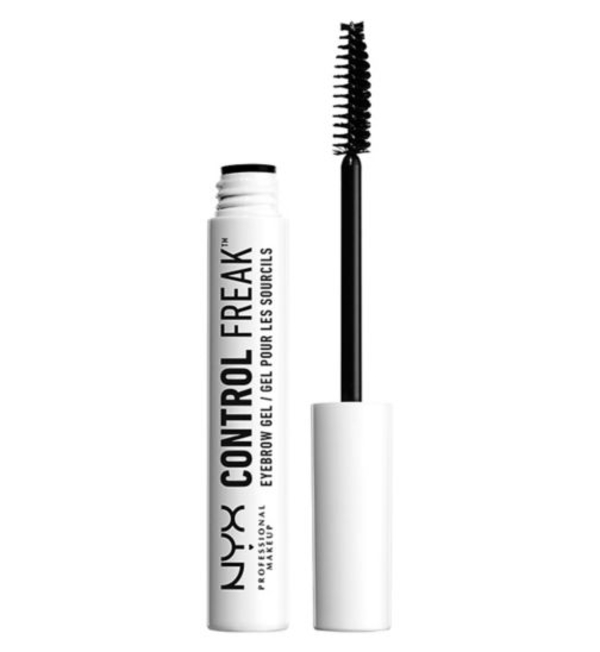 NYX Professional Makeup Control Freak Eye Brow Gel – Clear