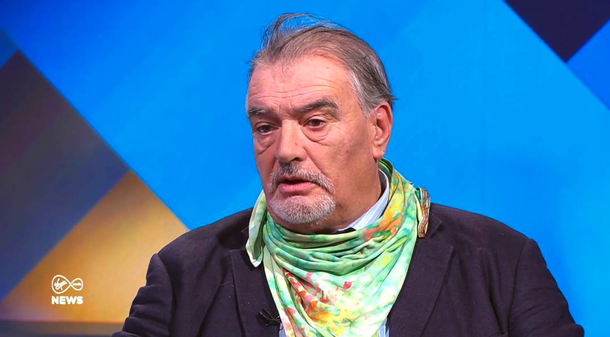 Tonight will see Virgin Media One air an in-depth interview with Ian Bailey, who was a Garda suspect in the murder case of Sophie Toscan du Plantier. Ever since her death, now over twenty years ago, the case has been an open book and in recent years became the subject of popular podcast West Cork.
Sophie, who was a French television producer was living in rural Schull, Co Cork when she was brutally murdered in the 23rd of December, 1996.
Since then both Sky and Netflix have both released their own documentaries, airing within two weeks of each other,  Jim Sheridan's documentary Murder at the Cottage and Netflix's Sophie: A Murder in West Cork.
One of the most high profile figures associated with the story is West Cork resident, Ian Bailey who is a self-confessed murder suspect in the case of Sophie's death. Tonight will see an in-depth interview with Ian air on Virgin Media One as he shares his side to the story covering over two decades.
Virgin Media News anchor, Colette Fitzpatrick will be speaking with Ian and they will chat about Sophie's son Pierre's recent appeal on the Late Late Show for information, who Ian thinks was responsible for Sophie's death, as well as asking him questions about his history of domestic violence against his partner, Jules Thomas.
'Ian Bailey: The Big Interview' airs tonights at 9pm on Virgin Media One.