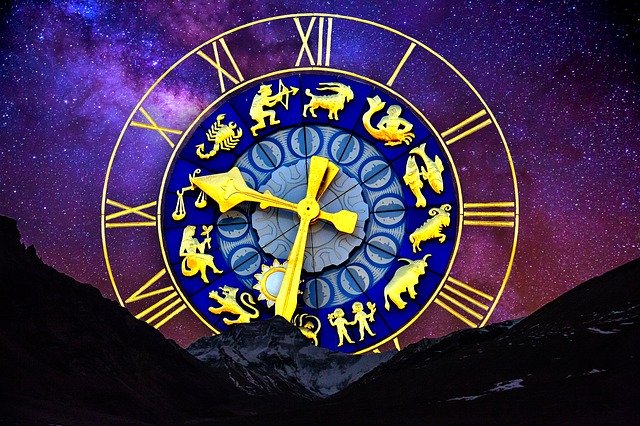 Okay so NASA has supposedly discovered a new star sign and the internet is freaking out. Is our whole life a lie? Are we now assuming a whole new identity because our star sign may have changed? And what is this new sign all about? Let's discuss.
So ever since this news of a thirteenth star sign has been trending,  fans of horoscopes have been left totally confused. These are the apparent new dates that we should now be following:
Capricorn: Jan 20 – Feb 16
Aquarius: Feb 16 – March 11
Pisces: March 11 – April 18
Aries: April 18 – May 13
Taurus: May 13 – June 21
Gemini: June 21 – July 20
Cancer: July 20 – Aug 10
Leo: Aug 10 – Sept 16
Virgo: Sept 16 – Oct 30
Libra: Oct 30 – Nov 23
Scorpio: Nov 23 – Nov 29
Ophiuchus: Nov 29 – Dec 17
Sagittarius: Dec 17 – Jan 20
This new sign fits in between Scorpio and Sagittarius. It is said to be a mix of traits from both such as, curious, passionate, open to change, seeking of knowledge, short tempered and jealous.
It is thought  that this thirteenth sign has been known about for years but was omitted to fit into the 12 month calendar. Meaning that the star signs we know about were made with the knowledge of Ophiuchus, so technically, if they knew about it when they made it, the star signs aren't wrong…
Very confusing, we know. So, really what the internet is saying is you can choose which astrology system you want to follow. The science astrology system (with the original star signs) doesn't rely on the exact positions of the stars, while the more contemporary system would be more accurate about star positions, as the sun does align with Ophiuchus for around 18 days each year.
As long as you are reading horoscopes that follow the same system you want to follow (as in including Ophiuchus if you want to use the new star sign), then you're all good to choose either one. And if you're completely horoscope obsessed you can read one from each system. Win win right?
Words: Jade Carpenter