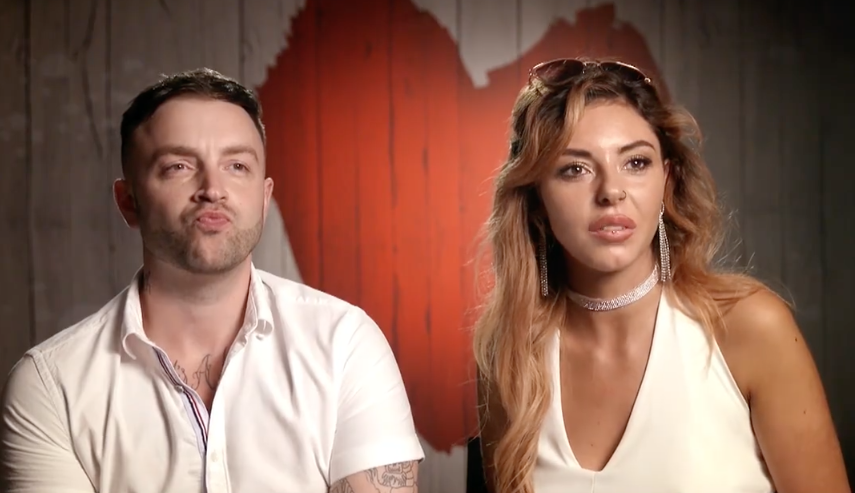 The third instalment of First Dates Ireland aired last night with a mix of sweet and simply cringe-worthy dates.
Many fans tuning in may have recognised Phil Penny, formerly of Tallafornia fame. And while some viewers may have been intrigued to see if much has changed since then, most people couldn't help but feel uncomfortable watching him on screen.
The Dubliner was paired with Amy Maria and they didn't exactly hit it off.
After chatting about his reality show, he proceeded to ask Amy about what procedures and cosmetic surgery she's had done.
Here's a taster of some of the lines Phil was dishing out.
What NOT to ask on a first date… #FirstDatesIRL pic.twitter.com/AQOmXEiBjZ

— RTÉ2 (@RTE2) January 23, 2018
Viewers couldn't help but feel pretty annoyed by Phil's behaviour.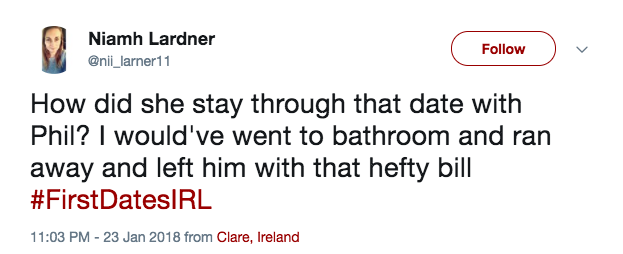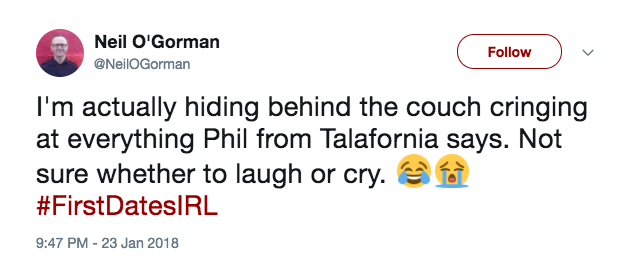 But the moment everyone cringed at was when Phil revealed he was "100% guaranteed a date", swiftly followed by Amy telling him she had no interest.
Second date guaranteed!
Or not….
Oh dear. #FirstDatesIrl pic.twitter.com/zPsuu2XB38

— RTÉ2 (@RTE2) January 23, 2018