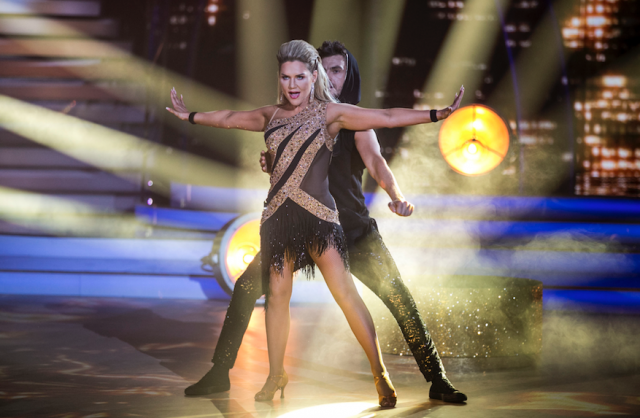 Erin McGregor was overcome with emotion following her first solo performance on Dancing with the Stars.
The fitness model took to the stage with her partner Ryan McShane to perform a salsa, where she received a score of 23.
The Dubliner had been incredibly nervous about the performance all week, but was over the moon when it all went to plan on the night.
Straight after her dance, Erin said, "Ever since I had the baby I was so afraid to get back out there.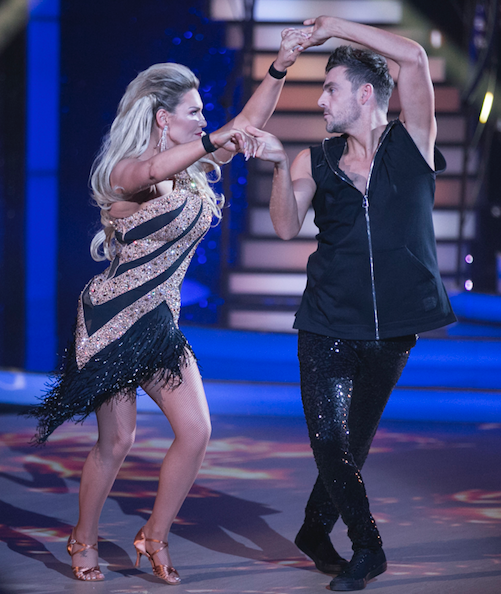 "I tried to bring out my inner fighter I hope I brought her out tonight. I feel amazing, I'm really proud.
"I did this for all the mams out there who supported me when I didn't think i'd be able to do it. They're at home with their housecoats on watching me."
Speaking about her brother Conor, Erin went on to say, "He has done so much with his life.
"He just went in he followed a dream and he succeeded. To me, that's inspirational. "