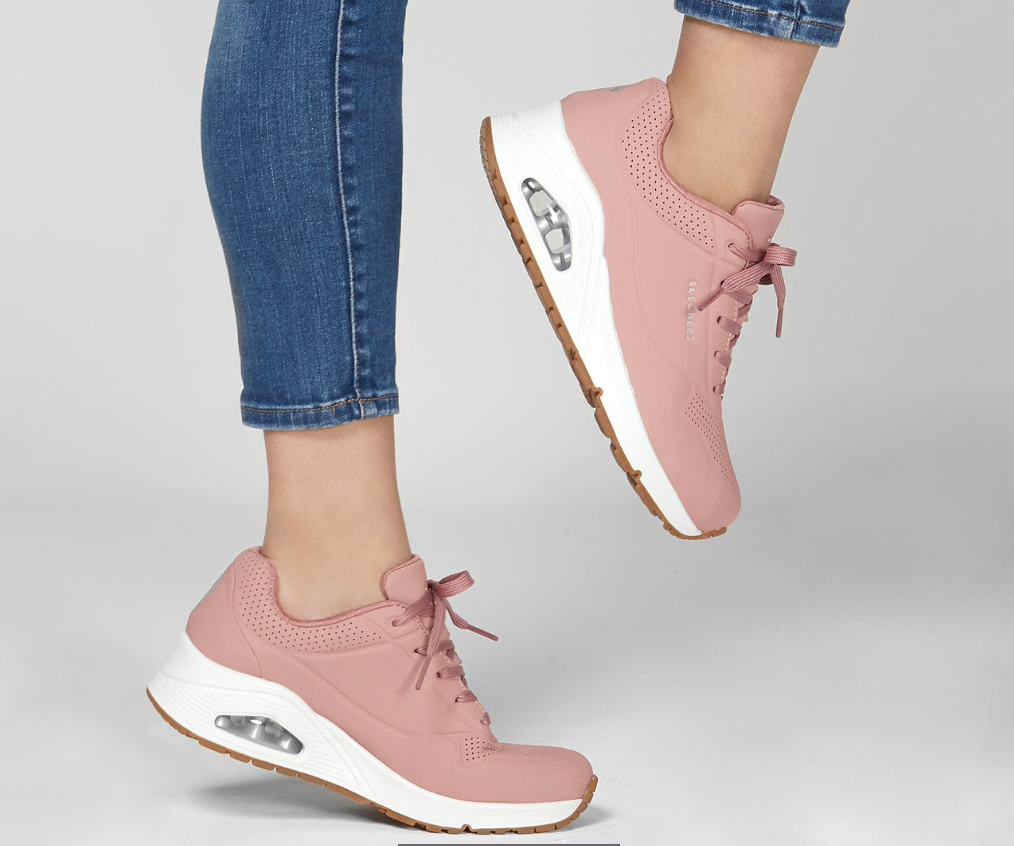 We don't think there's ever been a year where we've all done so much walking. The pandemic has restricted much of our daily movements and meant that gyms have frequently had to close, but one think we've really enjoyed is our daily walks.
If you're runners are in need of an upgrade from pounding the pavements, something from the Skechers Uno range would make an excellent addition to your wardrobe.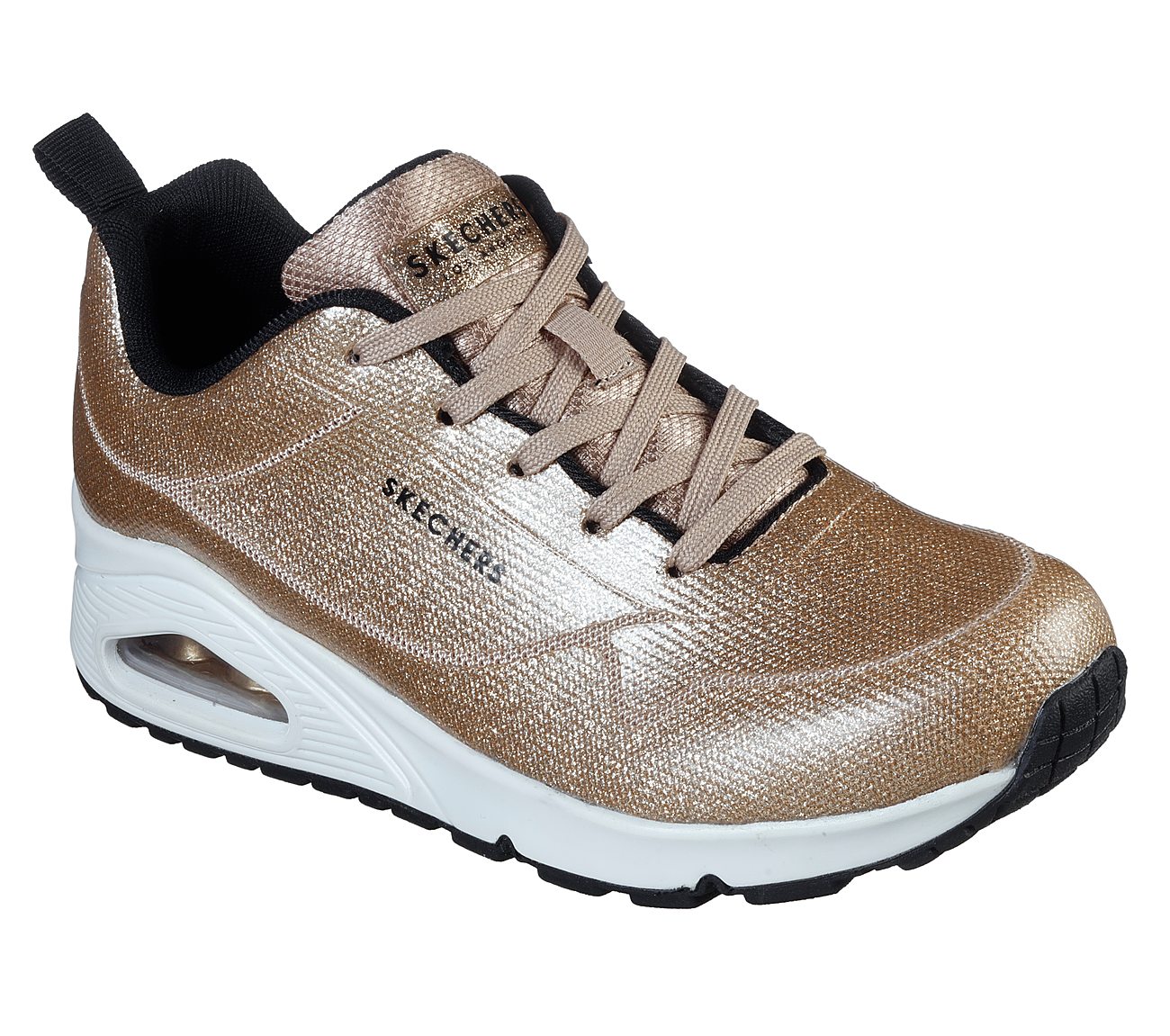 As we approach the festive season, perhaps you need an injection of sparkle into your daily outfit.
We love the Diamond Shatter shoe from Skechers, coming in a stunning metallic champagne colour.
As well as making a sartorial statement these shoes are also incredibly comfortable with their visible air cushioned midsole and air cooled memory foam.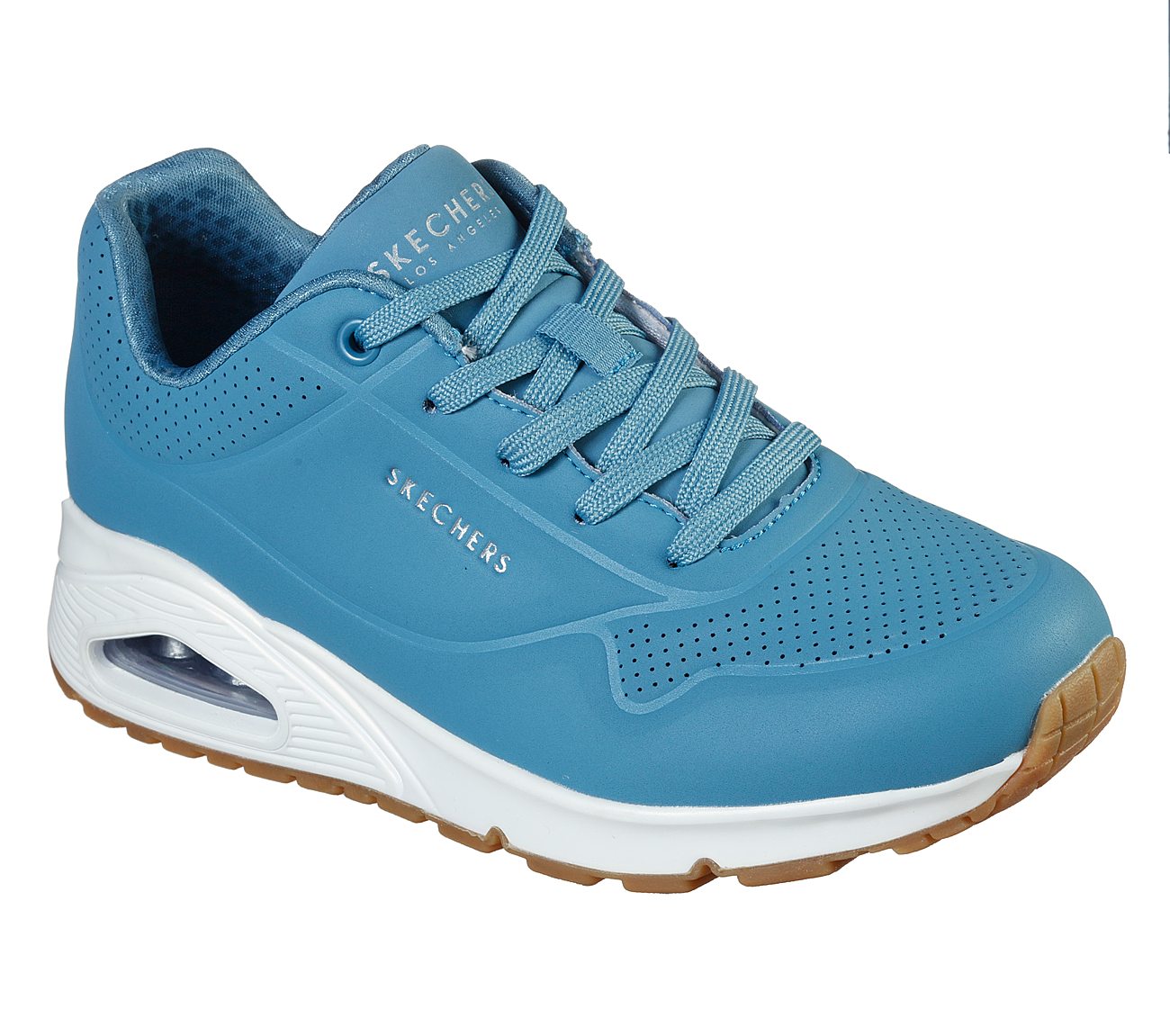 UNO STAND ON AIR; £75.00
The Uno Stand On Air shoe is as comfortable as the name suggests with air cushioning and air cooled memory foam insole, they are super breathable, as well as providing the support you need.
They also look great too, with leather textured and smart lacing. These are ideal for a walk around the block and wouldn't look out of place at work, once we get back to the office next year.
These come in nine different colours so you're sure to find one that suits you.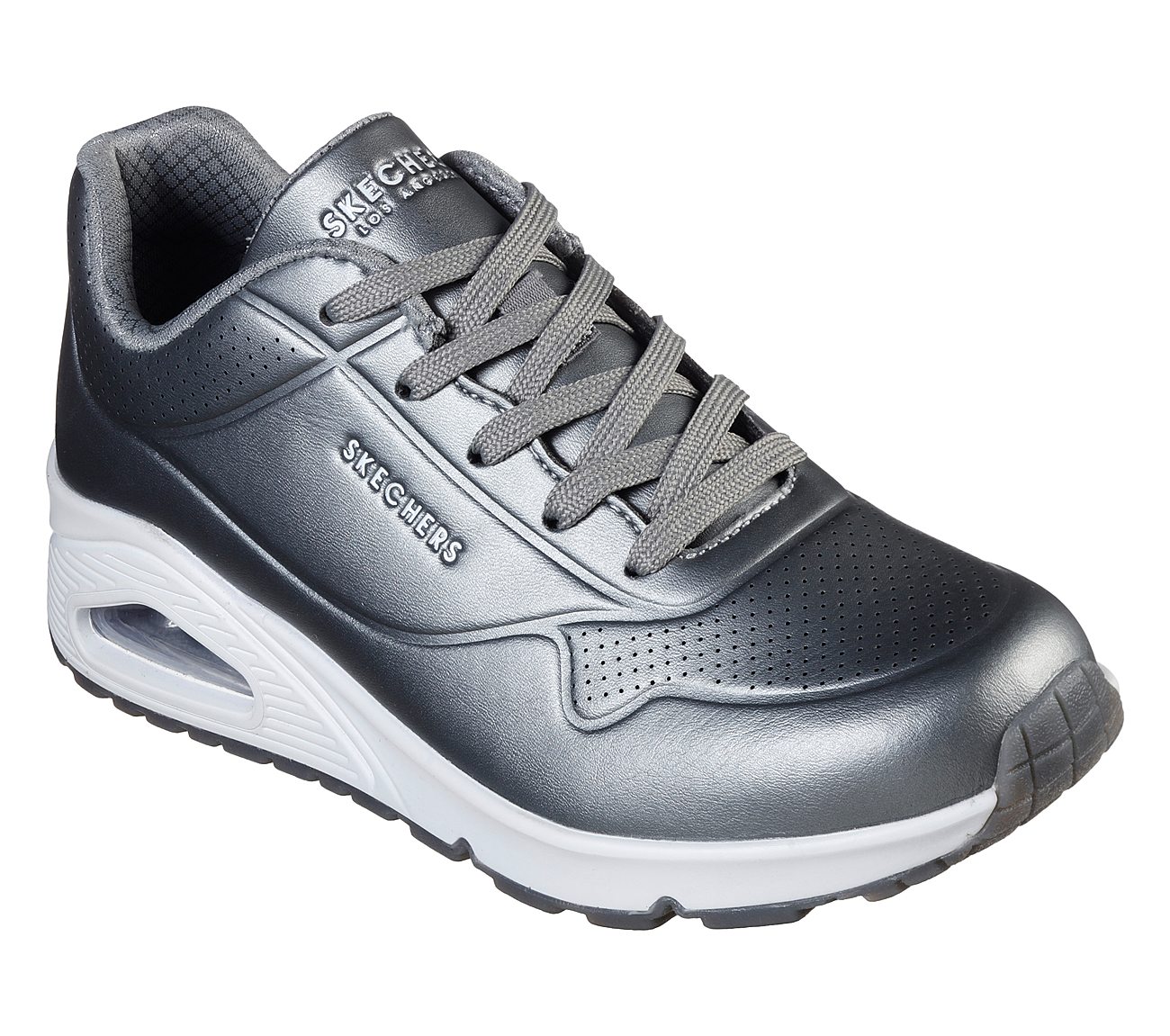 If you want a runner that will jazz up your daily lockdown look but still want something a little understated the Uno Rose Bold is for you.
Coming in a gorgeous gunmetal colour, these trainers have a metallic finish making them stand out without being too loud.
With their classic lace up style these are easy to pair with what you already have in your wardrobe as well as providing comfort with their memory foam insole and air cushioning.