VIP Publishing is delighted to announce that the eir Power of Women Awards are back.
These awards celebrate the best and brightest female entrepreneurs in Ireland, across the worlds of fashion, technology, beauty, lifestyle, wellness and more!
The winners, decided by an expert panel and awarded at an exclusive lunch in Dublin's Marker Hotel on November 17th, will be profiled in the December issue of VIP Magazine.
The Wellness award sponsored by AYA celebrates the women whose businesses focus on our mental, physical and emotional health.
Here's a bit more information about our inspiring nominees…
Kylie O' Donoghue – FemFuelz
Kylie became tired of the lack of supplements which met the nutritional requirements of women's bodies. This gap in the market fuelled her mission to create a premium supplement brand that would cater to a woman's nutritional needs, and so in 2018, FemFuelz was born.
Over the next two years, Kylie worked alongside her brother William, nutritionists, medical experts, researchers and strength and conditioning coaches to execute the FemFuelz dream!
Fast forward to 2020, Kylie's inspiring vision became a reality, FemFuelz had hit the supplements market and has been empowering women ever since.
Laura Dowling – fabU
fabU is a brand that is all about elevating and empowering people to attain a life that is sustainable and healthy.
Laura Dowling, both a pharmacist and scientist by training, graduated from Trinity College School of Pharmacy in 2002.
She has devoted her life's work to developing and formulating nutritional products, that merge the abilities of nature with the accuracy of science to create something even more powerful… fabU!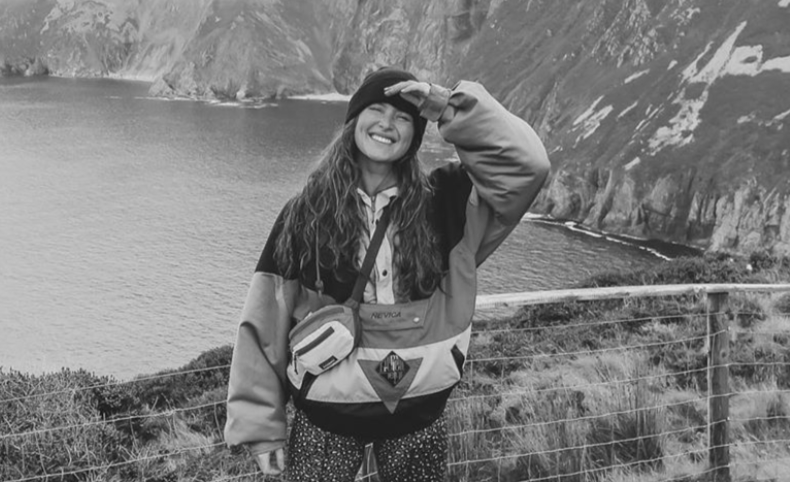 Roz Purcell – The Hike Life 
Roz has been hiking the length and breadth of Ireland for years with her enthusiastic community The Hike Life, exploring the best of what Ireland has to offer, taking glorious pictures, and encouraging more and more people to get out there and go hiking!
The author, foodie, and entrepreneur first introduced her Hike Life brand a few years back, and has continued to take her free events far and wide, spreading her love for Irish landscapes across the country.
She also wrote a book on her 50 favourite hikes in Ireland – incredible!
Dr. Caoimhe Hartley – Menopause Clinic
"I believe that we need to invest in ourselves and stop feeling ashamed of reaching out for information and help."
Dr. Caoimhe Hartley is the founder of Menopause Health. She began the clinic back in 2021, with the ambition of providing women in Ireland with the very best in advice and care from the time they enter perimenopause.
With the help of her team of specialists and experts, Caoimhe continues to empower and enable women to love life post-menopause.
Aoibhín Garrihy & Sharon Connellan – BEO
These two entrepreneur girlies started up one of Ireland's most iconic wellness brands back in 2017 and it was all inspired by the peaceful west of Ireland landscape in county Clare.
Aoibhín and Sharon had a goal to promote wellness, self-care, and slower living, hence the name of their brand, Beo, the Irish translation for life or alive. Their vision was to inspire others to enjoy the simpler things in life and they achieved exactly that!
Through their carefully curated range of self-care products and organised events like yoga classes and calming retreats, Beo has created a world which endorses a peaceful lifestyle.
Since its start-up in 2017, Beo has been successful in inspiring over 30,000 women across the country and Aoibhín and Sharon have just opened the very first Beo store in their hometown of Ennis.
Kathryn Thomas – Pure Results
Can you believe that Kathryn Thomas has been running her health and fitness boot camp business, Pure Results, for nearly eleven years now? Honestly, where does the time go?
Today, Pure Results remains the gold standard of boot camps. During the pandemic, she took her programmes online and from that grew an online community that post-pandemic still demands, featuring online workshops and meal plans.
But the retreats are also back. We're currently eyeing up one running soon at an exclusive villain Montinhos Da Luz, in Portugal!
Denise Kenny Byrne – The Head Plan
This entrepreneur turned adversity into opportunity, when a few days after her honeymoon her new husband, Ciaran, was diagnosed with life-threatening leukaemia.
To support herself Denise started minding herself, initially by journaling, and so the seed of a new business idea was sown. The Head Plan, which was founded to help others become the best versions of themselves, is more than their products, it's a movement.
But to be part of the movement you want to invest in their products (Gratitude Journals, Finance Journals, Mirror Markers, The Manta Cards with Roxie Nafousie etc)! Now isn't that a smart business move?!
Derval O'Rourke – Derval.ie
Derval.ie is a health and wellness online community, where members can share progress, stories, ideas, ask questions and live their best fitness life.
Set up by Olympian and former sprinter Derval, the community ensures members help each other to stay fit and healthy through regular challenges and live events.
The site combines fitness, nutrition, lifestyle and so much more to create a community where users feel supported and able to meet their fitness goals.