VIP Publishing is delighted to announce the return of our Power of Women Awards, to celebrate the best and brightest female entrepreneurs in Ireland, across the worlds of fashion, technology, beauty, lifestyle, wellness and more!
The eir VIP Publishing Power of Women Awards launched this week in Dublin's Marker Hotel, where the event will take place on Friday, November 17th.
The winners will be decided by an expert panel and awarded at an exclusive lunch in the Marker in November, and profiled in the December issue of VIP magazine.
The Sustainability award sponsored by Great Lengths honours women who have made sure that their mark on the world is only green and have been paving the way for a more eco-friendly environment.
Here's a bit more information about our inspiring nominees…
Lorraine Keane – Fashion Relief
Lorraine Keane is an IFTA-nominated broadcaster, journalist and business owner.
In 2018 she founded Fashion Relief a fundraising initiative with Oxfam Ireland. With a focus on sustainability, Fashion Relief helps the fight against fast fashion and landfill reduction through the sale of pre-loved pieces, donated by stylists, stores and fashionistas all over Ireland.
When Covid hit in 2020 and all events were cancelled, Lorraine designed and developed Fashion Relief TV with Irish Tech Firm Axonista, bringing the events online. The launch of Fashion Relief TV has since opened up a much bigger audience for Oxfam and Fashion Relief alike. 
Aoife McNamara – Aoife McNamara
Aoife McNamara was founded in 2019 to push boundaries in the fashion industry and reimagine what sustainable design looks like. 
Aoife has always had a passion for the natural world and is determined to create unique Irish garments that are at peace with the planet. Inspired by nature, to protect nature, Aoife creates sustainable collections driven by innovative practices that are inspired by Ireland's wild beauty. 
Since its launch, the brand has gained a cult following online and established a flagship store in a thatched cottage in Adare, Co. Limerick, which serves as an innovative hub for both designers and creatives alike.
Fiona Donnellan – Sustainable PR
With an in-depth knowledge of the PR and communications industry, Fiona Donnellan started Sustainable PR in 2019 after a decade of working in the industry.
Working with Irish businesses both large and small, Fiona helps brands with an incredible story to be heard and grab the consumer's attention.
Working with smart, eco-conscious brands that care about the planet, Fiona takes on clients that she not only believes in herself but believes are making ethical choices in how they operate and conduct business. Also, doing her part as well as helping to highlight others, Fiona is a proud member of 1% for the Planet – donating 1% of Sustainable PR's annual revenue to environmental causes.
Fiona Parfrey, Aine Kilkenny and Lauren Duggan – Riley
Riley is on a mission to end period plastic.
An idea that first started at the height of COVID-19 has turned into a successful business for three entrepreneurs who felt compelled to create an eco–friendly alternative. Supplying sustainable products delivered right to your door so you can sit back and live the life of Riley. A stress-free period? We like the sound of that.
Plus, Riley is not only supplying us with the goods but doing good too, partnering with Development Pamoja, an Irish registered charity in Kenya helping young girls who don't have access to proper sanitary products.
Rachel Hennessy – Happy Days
What started as an idea in 2019, became reality in 2021 for Rachel Hennessy and her vision to change the behaviours of fashion lovers everywhere, giving everyone access to high-quality fashion in a sustainable way.
Without burning a hole in your pocket, or the planet, Happy Days – a clothing rental company, was born.
Helping aid that demand for "newness" which sees many people turning to fast fashion for their next fix, Rachel is providing a sustainable alternative, offering items from luxury brands such as Rixo, Rotate and See by Chloe at a fraction of the cost, delivered straight to your door.
Faye Rochford – FéRí
Faye has combined sentiment with creativity to achieve a range of sustainable and unique fashion pieces, each with their own story.
Growing up on a farm, the importance of antiques, vintage furniture and being resourceful became instilled in Faye and her sisters from a young age, and so her slow fashion brand represents exactly that!
The FéRí collection is a magical line of clothing handcrafted with great detail, an array of colourful prints, embroideries painted by hand and most importantly with love! All clothing is made with re-worked textiles, dead-stock and natural organic fabrics to achieve a collection of pure nostalgia that embodies the energy of the old and the new.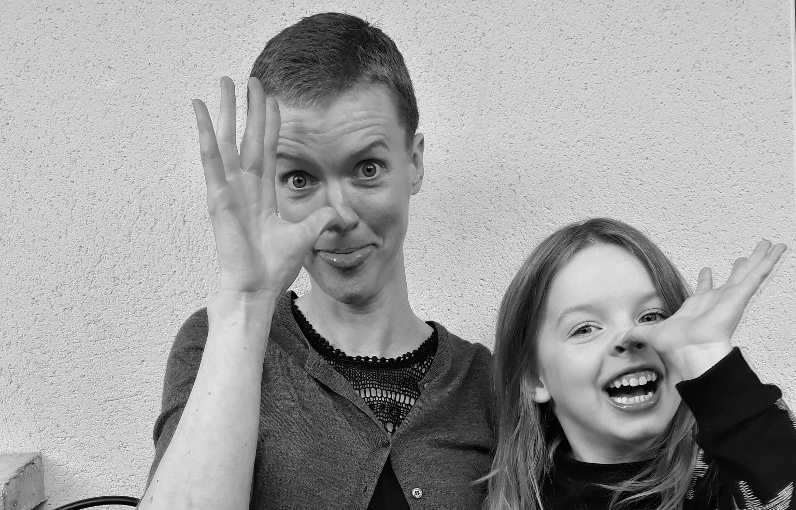 Sharon Keilthy – Jiminy Eco Toys
Jiminy sells eco-conscious toys across Ireland and the UK. The brand is the brainchild of Dublin mum Sharon, who found toy shopping for her daughter frustrating as nearly everything was plastic wrapped in plastic and shipped from thousands of miles away.
In 2018 Sharon left her senior role at an American multinational and set up Jiminy to give eco-minded customers more options when buying for their children.
Jiminy provides an alternative with products using natural products or safe recycled plastics. Their toys also boast 'low toy-miles,' all being made in Europe.
Hannah and Rachel Dare – Organico
The story of Organico began back in the early 1990s by Alan Dare, with the help of his two little girls, Hannah, and Rachel. Today Hannah and Rachel carry on their father's organic whole foods legacy, in their shop on Glengarriff Road in Bantry.
With a team of food enthusiasts, Organico is passionate about all things unprocessed, and local. Where possible they like to buy from local suppliers. This includes all their fruit and veg, organic wines, ports, sherry, natural medicines, supplements, and unprocessed makeup products. They also have their very own Organic license, meaning they sell their veggie goods loose, with no packaging… a happier planet! Sounds like organic food heaven.