VIP Publishing is delighted to announce that the eir Power of Women Awards are back.
These awards celebrate the best and brightest female entrepreneurs in Ireland, across the worlds of fashion, technology, beauty, lifestyle, wellness and more!
The winners, decided by an expert panel and awarded at an exclusive lunch in Dublin's Marker Hotel on November 17th, will be profiled in the December issue of VIP Magazine.
The Communications award is celebrating the incredible women who spread the word for a living, and do it with aplomb!
Here's a bit more information about our inspiring nominees…
Amy Buckeridge – The Publicity Loft 
Carlow-born Amy founded her business The Publicity Loft in 2010, which has since grown to become one of Ireland's leading PR agencies, handling communications strategy for clients such as Gucci Beauty, BOSS Fragrances, Andrew Fitzsimons Hair, Rimmel London, Dermalogica, Skingredients & Primark Beauty. 
The multi-award winning agency is known for its excellent launches and innovative press events, designed to get people talking. Meanwhile, The Digital Loft, its sister agency, was established in 2018 to meet the growing demands of social media development, influencer strategies, design and content creation.
Kathryn Mason – MASONRY PR 
MASONRY founder Kathryn has a career spanning over 30 years. This expansive career has seen the launch of some of the most iconic names in pop music including Take That and Westlife.
Her career began in BMG where she worked her way up the ladder over eleven years from admin roles to marketing manager.
In 2002 Kathryn moved from BMG to Universal Music Ireland where she headed up the company's team of five people in the marketing & publicity departments. She founded her own PR firm with a focus on personal and media relationships.  Today, Kathryn's clients included MCD, Powerscourt Distillery, and the IMRO Awards.
Rachel Sherry – Sherry Communications 
Rachel has been in the PR business for over 25 years, and represents brands such as Emirates, eBay, Visa, Ashford Castle, Maxol, the Irish Food Writers' Guild, MAXUS, Arab Irish Chamber of Commerce, Matrix Recruitment and B&Q. 
She has directed some of the most high-profile communications campaigns in Ireland, including the introduction of the smoking ban, the launch of Emirates airline in Ireland and Waterford's The Tall Ships Races. Rachel founded her agency in 2012 and prides her team on their considered opinions and solid advice. 
Joanne Byrne and Sinéad Ryan – Presence PR 
Founded in 2003 by Joanne and Sinéad, Presence is an innovative PR consultancy offering a wide range of services to a diverse client portfolio, both consumer and corporate. 
Founded in 2003 by Joanne Byrne and Sinéad Ryan, the agency manages PR campaigns, events, sponsorship, media evaluation, and crisis management. 
Joanne and Sinéad are co-directors of the company and have been in the business for a combined 40 years. Their clients include Flyefit, Seabody, Lucky Tortoise, Donegal Catch, Green Isle, Currys, Jervis, and more. 
Rebecca Burrell – Burrell Marketing and Publicity 
Managing Director of Burrell Marketing and Publicity Rebecca has over 25 years of experience in PR. She founded her company alongside her mother, Patricia Burrell. 
One of their first clients was Pepe Jeans, leading them to representing a number of international brands over the years including Tommy Hilfiger, Boohoo.com, Nasty Gal, Oxendales, and so many more.
The brand offer a fully integrated approach to traditional, digital and social media campaigns, with activation, measurement and evaluation, engaging in public relations, hosting events, and connecting brands with influencers and other digital forms of advertising. 
Valerie Roe – Valerie Roe PR
Following a successful career in the pop scene and hospitality management, Valerie turned her hand to public relations more than 15 years ago.
Her brand has represented a wealth of clients in the beauty, fashion, and lifestyle industries including Kash Beauty, Iconic Bronze, bPerfect, TRNDBTY, and many more. 
The Valerie Roe PR team boasts vast industry experience and an ability to perform, delivering what they describe as "the perfect combination of passion and affinity to maximise results." They also recommend influencers to specific brands based on what they require to optimise results.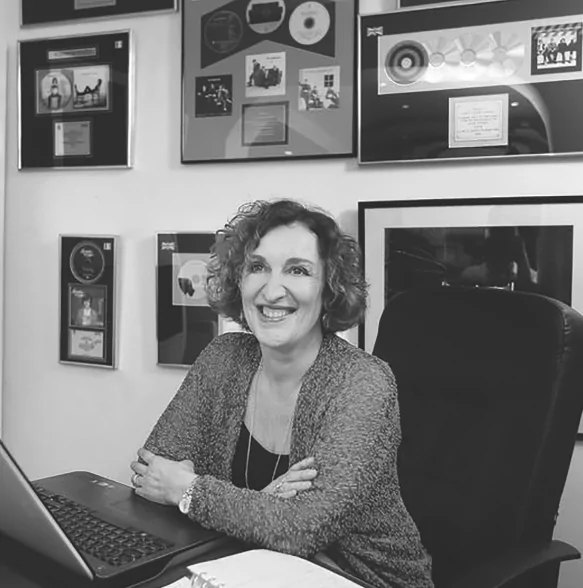 Lindsey Holmes (LHP) 
With over twenty years of experience running campaigns as diverse as music festivals and presidential elections, Lindsey Holmes Publicity is a stalwart in the Irish public relations industry. 
Lindsey established her PR consultancy in 1994 and has represented some of the biggest international and homegrown talent, including U2, The Cranberries, Don McClean and The Waterboys.
Lindsey established the agency as at the time, very few companies specialised specifically in the entertainment area. Since setting up LHP with roughly five clients, she has gone on to achieve incredible feats like helping to increase the attendance at Electric Picnic from 10,000 to 70,000.
Sonia Harris Pope – Harris PR 
Almost 15 years ago, Sonia founded her own company, Harris PR, which has grown from strength to strength since. The company has worked with brands like Dominos since its inception, as well as adding clients like AYA Supplements, Dingle Distillery, Siemens, and Bosch along the way. It also has worked with numerous charities and non-profits such as Barretstown and Make a Wish Ireland on fundraising and awareness campaigns.
As someone with a journalistic background also – Sonia worked for several years with the Sunday Independent – she has a great understanding of the media landscape as a whole.