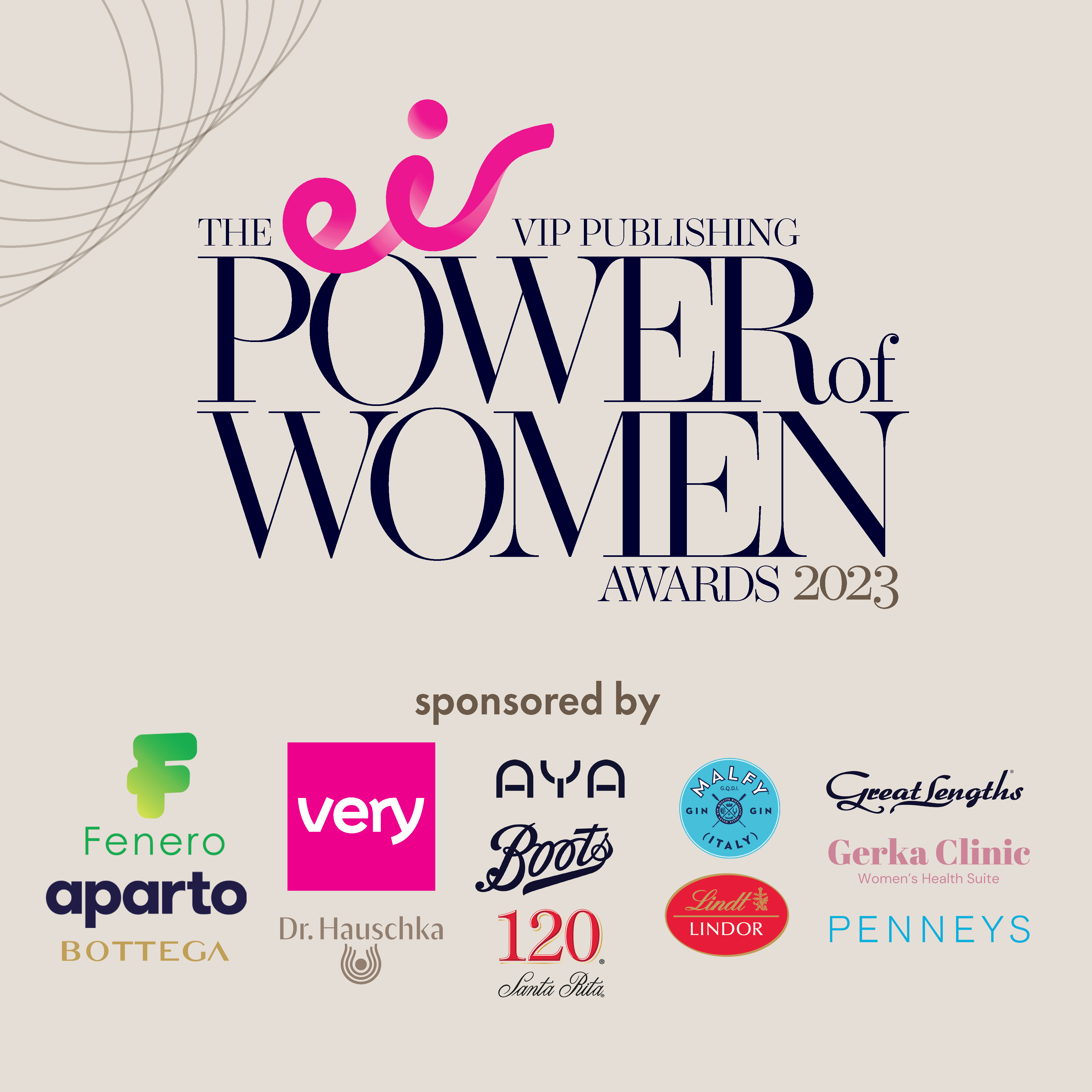 VIP Publishing is delighted to announce the return of our Power of Women Awards, to celebrate the best and brightest female entrepreneurs in Ireland, across the worlds of fashion, technology, beauty, lifestyle, wellness and more!
The eir VIP Publishing Power of Women Awards launched this week in Dublin's Marker Hotel, where the event will take place on Friday, November 17th.
The winners will be decided by an expert panel and awarded at an exclusive lunch in the Marker in November, and profiled in the December issue of VIP magazine.
The Fashion Retail award sponsored by Lindt celebrates Irish fashion businesses founded by women across the spectrum of design and influence.
Here's a bit more information about our inspiring nominees…
Julie Peelo – Peelo Accessories
Peelo Accessories, a line of modern luxury accessories, was launched by Julie Peelo back in 2020.
With over 20 years of experience in the industry and a major passion for fashion, Julie has curated a range of designs with utmost detail, drawing inspiration from architecture, and incorporating a multi-layered, sensory experience into each of her products.
Today her contemporary bag and accessory line, Peelo, is a world world-renowned label, with her designs being flaunted by celebrities including, Beyoncé and Jennifer Lopez!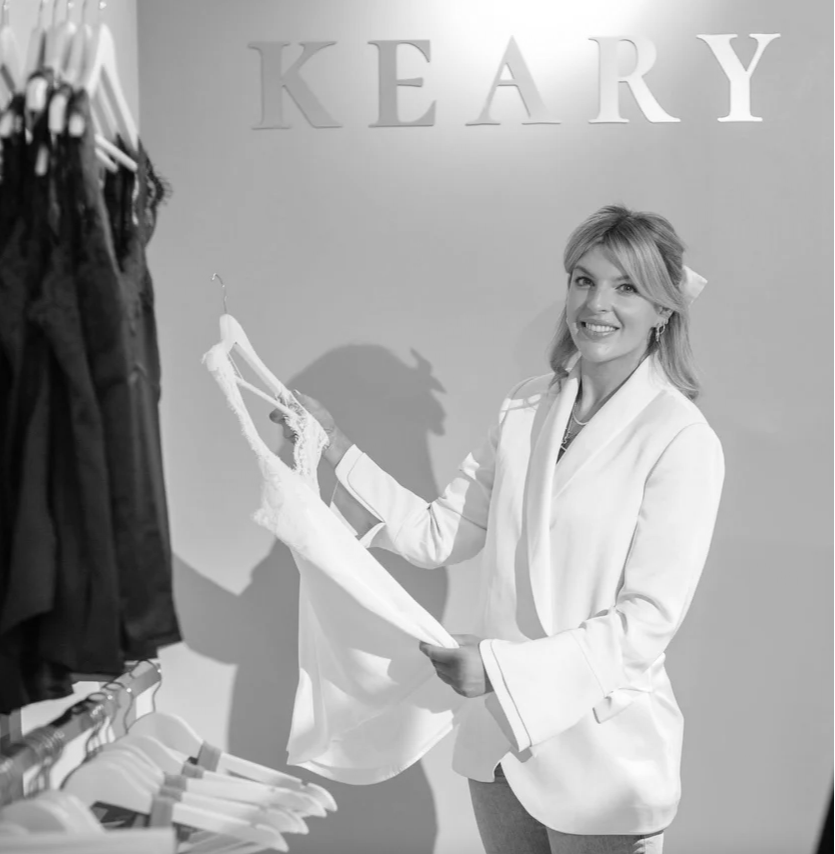 Sinead Keary – Sinead Keary The Label
With a background in personal shopping, Sinead Keary has always had an eye for the most stylish pieces on the market, and in 2020 decided to launch an exclusive brand of her own, The Label.
With capsule pieces and wardrobe essentials to see you right through the year, Sinead's keen to show people how to get the most from their clothes and transform looks depending on the season.
Fiona Heaney – FeeG
With years of experience working for international brands, Fiona Heaney decided to go it alone in 2003 and launch FeeG. With a focus on bold and beautiful designs and classic wardrobe staples, these are timeless pieces that can be worn time and time again.
Fiona creates new collections each season while keeping to a theme her clients know and love.
Lia Cowan – LIA by Lia Cowan
A combination of Jewish and Irish heritage creates a line of whimsical fashion – clothing that derives from folklore and magic.
Lia Cowan has shown the depths of fashion as an art form, with each of her designs expressing a different theme or telling a unique story.
These one-of-a-kind pieces are handmade, hand–embroidered, and embellished and completely self-created with love, each exploring the concepts of feminine energy, matriarchy, and more.
Nicki Hoyne – Nicki Hoyne
It all began in 2020 when Nicki Hoyne launched her debut collection of crossbody camera bags. This success led to the launch of her footwear collection in 2021.
Nicki has created a slow fashion line of accessories that were designed to be cherished – timeless pieces to add to your wardrobe that can be worn year in and year out.
Handcrafted with mostly local materials in Spain, this collection celebrates identity, vibrancy, and adoration for style with high-quality designs that have personality.
Rosie Connolly – 4TH Arq
4TH Arq is a premium unisex streetwear clothing line that has built a fan base that would rival much older brands. Founded by fashion and beauty influencer Rosie Connolly in December 2020, the brand sets out to inspire their customers to celebrate their identity.
The brand is also about celebrating that the world is now open to all expressions and forms of beauty.
Since its launch, it has showered the Irish market with comfy and cool cold weather staples that have had fans raving, first with their online presence with 4tharq.com and then with their very successful pop-ups in Dundrum Town Centre and Brown Thomas.
Suzanne Jackson, Terrie McEvoy & Siobhan Murray – MANTRA Official 
Quality fashion that will elevate your wardrobe, MANTRA Official launched in 2021 and has been thriving ever since.
Inspiring women to drop their bad fashion habits and instead invest in slowly expanding their closet with primeness, is their goal.
Suzanne, Siobhan, and Terrie, are the three women behind it all. In a world full of fast fashion, 'quality over quantity' is a mantra that is slowly slipping away. This collection is an attempt to introduce the world to high-quality, investment pieces that will last a lifetime and without the designer price tag.
Chupi Sweetman – Chupi
Inspired by her grandmother's love for jewellery, Chupi Sweetman launched her own line of sparkly treasures in 2013.
With all pieces created in Ireland, using recycled gold, conflict-free diamonds and drawing ideas from nature, Chupi and her team vow to help everyone find the perfect pieces to add to their collection. From unique rings, eye-catching necklaces and earrings to die for, Chupi has got an accessory for every occasion.
Based in Dublin, she offers online consultations and worldwide shipping.