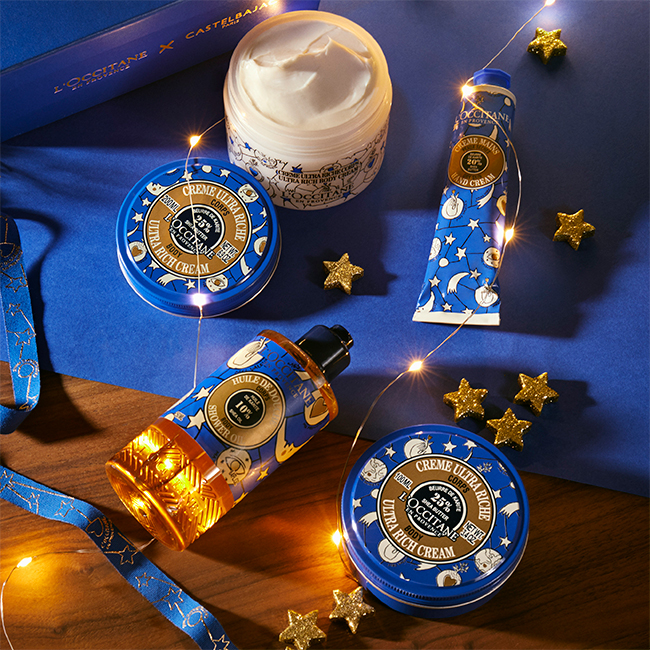 When it comes to Christmas shopping, there is no denying it can be stressful. It can be difficult to find the perfect present for the men and women in your life. Thankfully, gift sets make the ideal present for just about anyone. With beauty, skincare, grooming and more, these gorgeous sets include a little bit of everything.
It's even more fitting than ever as L'Occitane are embracing the true value behind their gifts. L'Occitane has collaborated with Castelbajac Paris on a collection of limited edition gifts that tells the true story of their brand which includes sustainability, female empowerment, a commitment to nature and fighting avoidable blindness, which means your gorgeous gifting is doing good for others.
We've handpicked eight of our favourite sets from L'Occitane for the men and women in your life of all ages, interests and personalities to ensure your gift is perfectly personal.
Immortelle Divine Face Care Trilogy €189 (worth €240)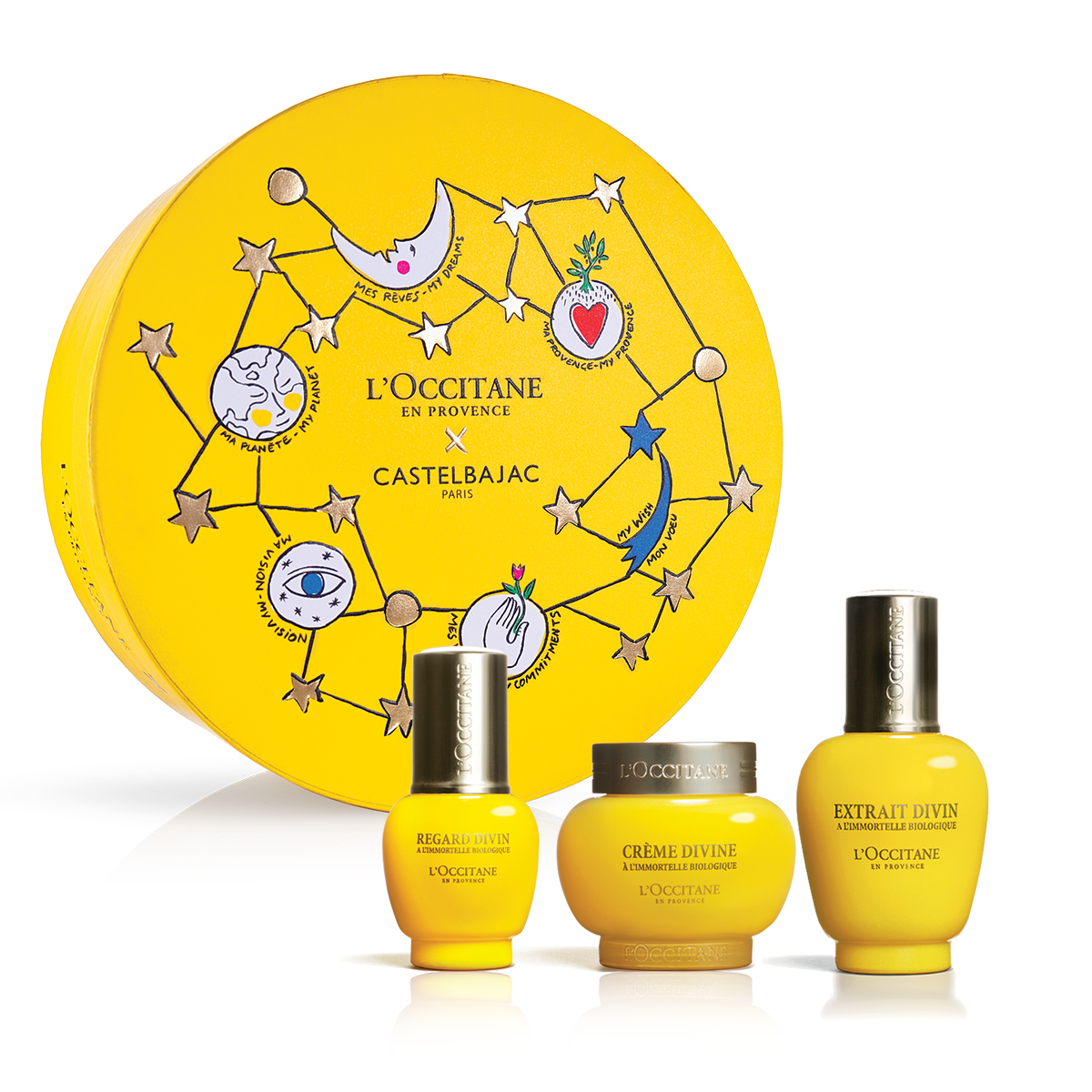 This anti-ageing skincare trio is perfect for your mam, your auntie or anyone who deserves a little TLC. This set contains a 50ml Immortelle Divine Cream, a 30ml Divine Serum and a 15ml Divine Eyes to fight the visible signs of ageing providing instant replenishment and softness, redefining facial contours and brightening dark spots as well as skin's tone to ensure that the skin retains its youthful glow.
Terre de Lumière L'Eau Luxury Collection €79 (worth €110.50)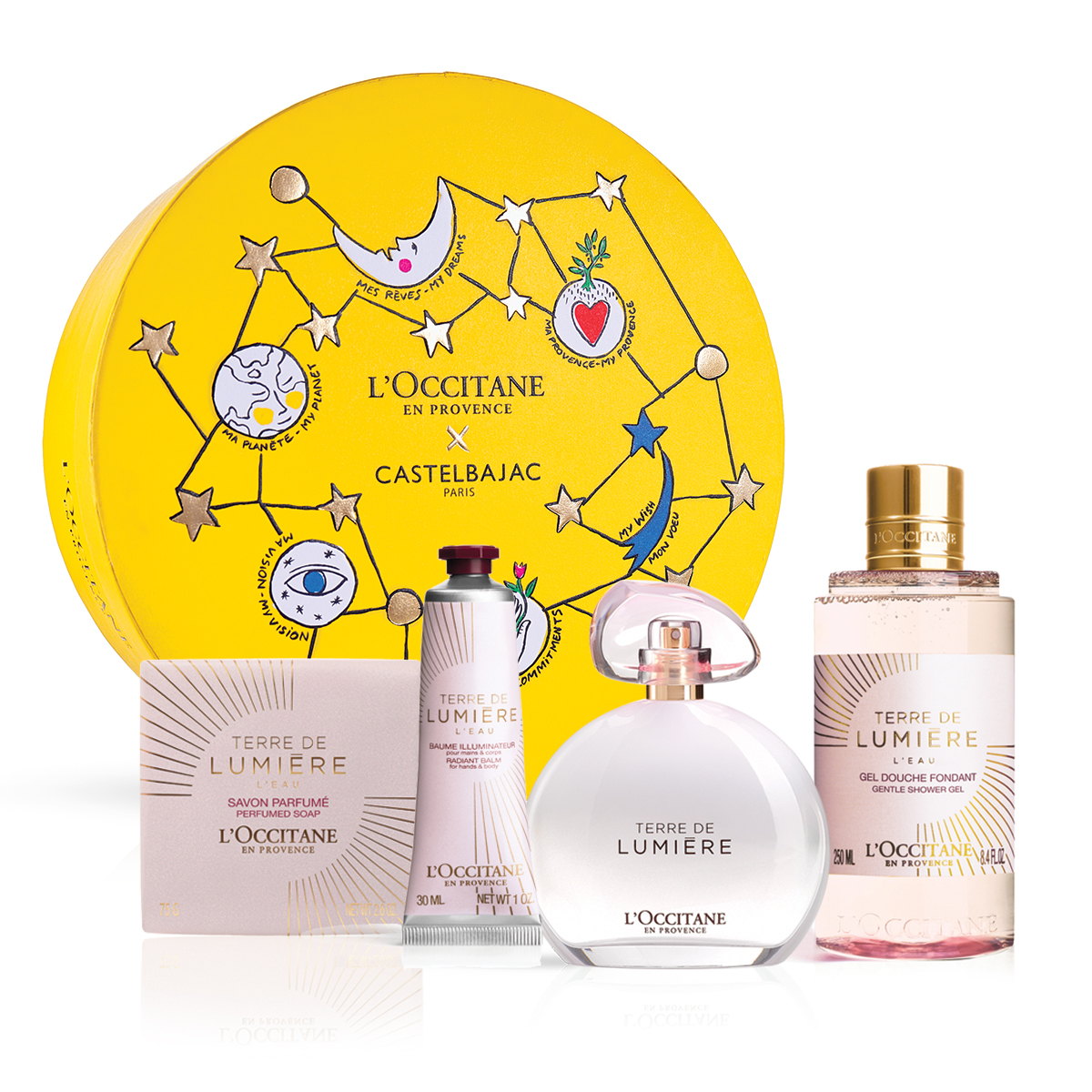 This set is just perfect for that fabulous friend in your life. You know the one, who always dresses immaculately and looks amazing. This gorgeous delicate gift is inspired by the scent of blooming flowers in the dawn light in Provence, the perfect scent for that glamorous gal. The set includes a 90ml Terre de Lumière L'Eau Eau de Toilette as well as a 250ml Terre de Lumière L'Eau Gentle Shower Gel, a 75g Scented Soap and a 30ml Radiant Balm.
Relaxing Lavender Collection €59 (worth €69)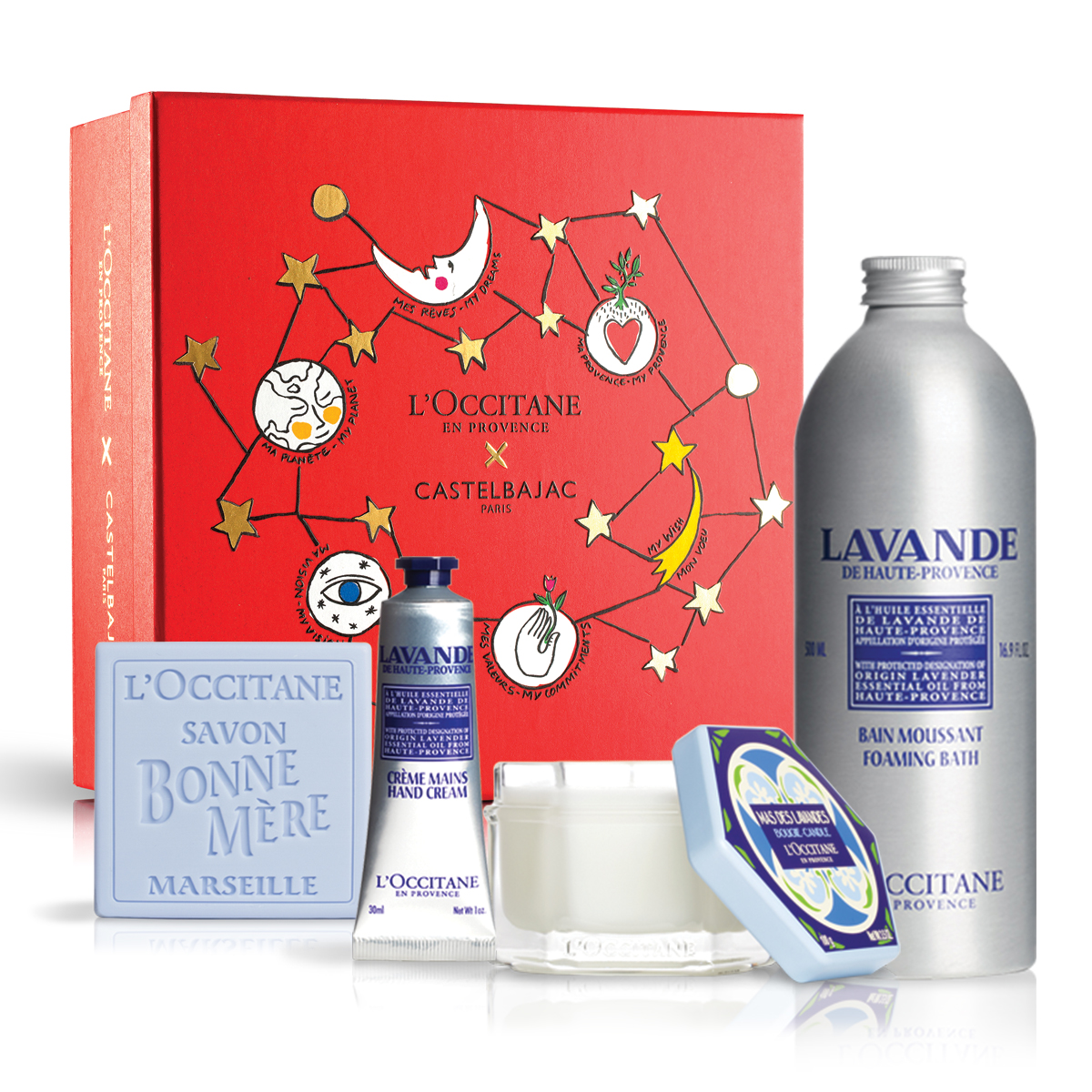 This aromatic collection is ideal for that friend who deserves to relax. We all have someone in our life who is constantly busy looking after everyone else. With a gorgeous 500ml Lavender Foaming Bath as well as a 30ml Lavender Hand Cream, a 100g Scented Candle and a 100g Bonne Mere Soap this gift set allows that special someone to indulge in soothing and relaxing lavender of the highest quality found in the fields of Haute Provence.
The Best of L'Occitane Collection €85 (worth €95)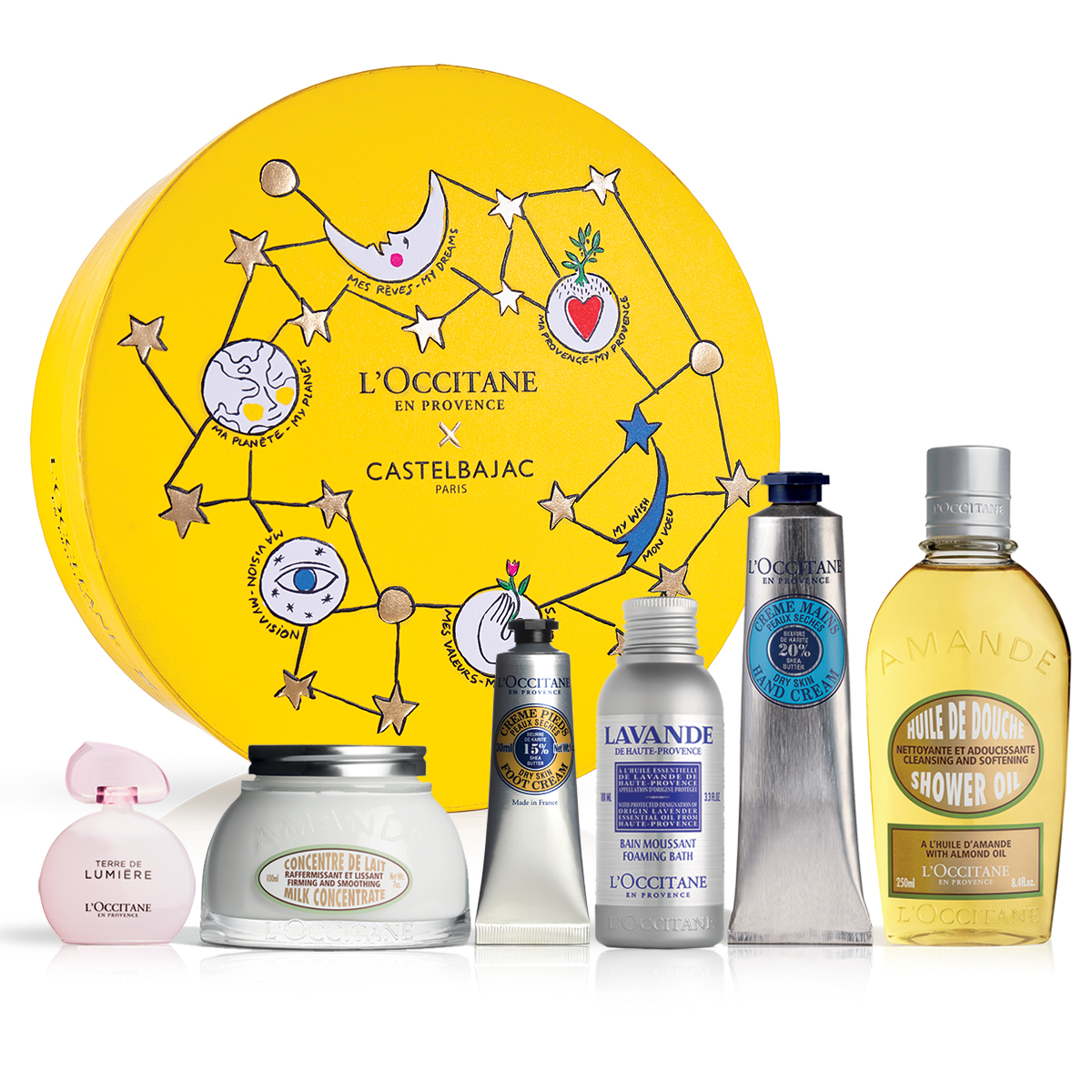 Do you know someone who loves a spa treatment? Get this for that special someone in your life who loves to be pampered from head to toe. Treat them to a collection that includes a 250ml Almond Shower Oil, a 100ml Almond Milk Concentrate, a 100ml Lavender Foaming Bath, a 75ml Shea Butter Hand Cream, a 30ml Shea Butter Foot Cream and a 5ml Terre de Lumière L'Eau Eau de Toilette so they can feel relaxed from head to toe in the comfort of their own home.
Treat someone special to the Best of L'Occitane gift collection and €15 from each sale will go directly to UNICEF* to provide life-saving eye care treatment to those in need. This collection is the gift that gives back this Christmas.
*UNICEF does not endorse any company, brand, product or service.
Nourishing Shea Butter Collection €55 (worth €62.50)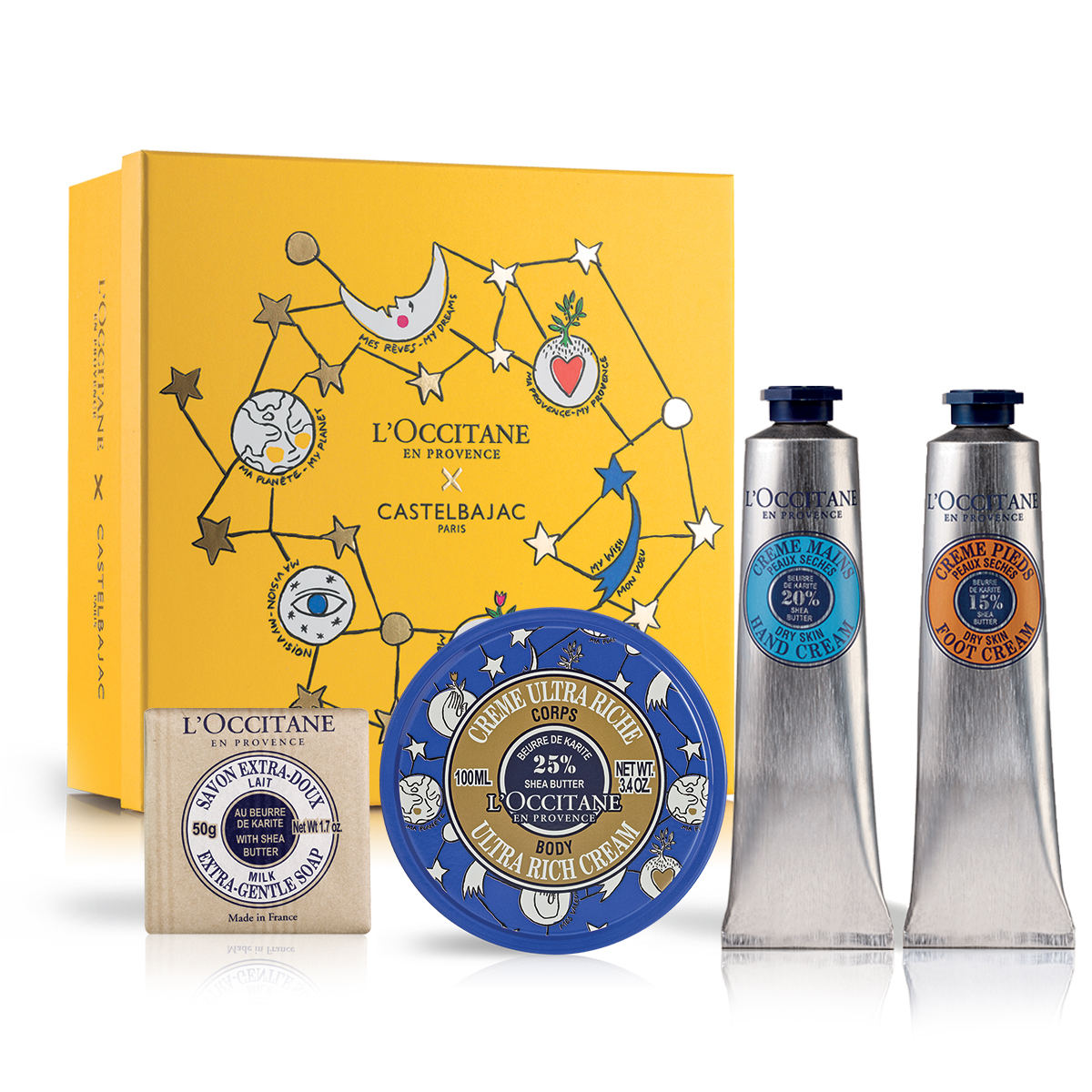 This Shea Butter collection is the ultimate winter must-have. Perfect for that special someone who hates the colder months. This collection includes a 75ml Shea Butter Hand Cream and a 75ml Foot Cream, a 100ml Limited Edition Design Ultra Rich Body Cream and a 50g Extra-Gentle Milk Soap to ensure soft, smooth skin even on the coldest of days. What's more, since 1980, L'Occitane has worked in partnership with women in Burkina Faso, creating a sustainable supply chain. Today there are more than 10,000 women working in the shea butter cooperative.
Delightful Tea Gift Set €35 (worth €45)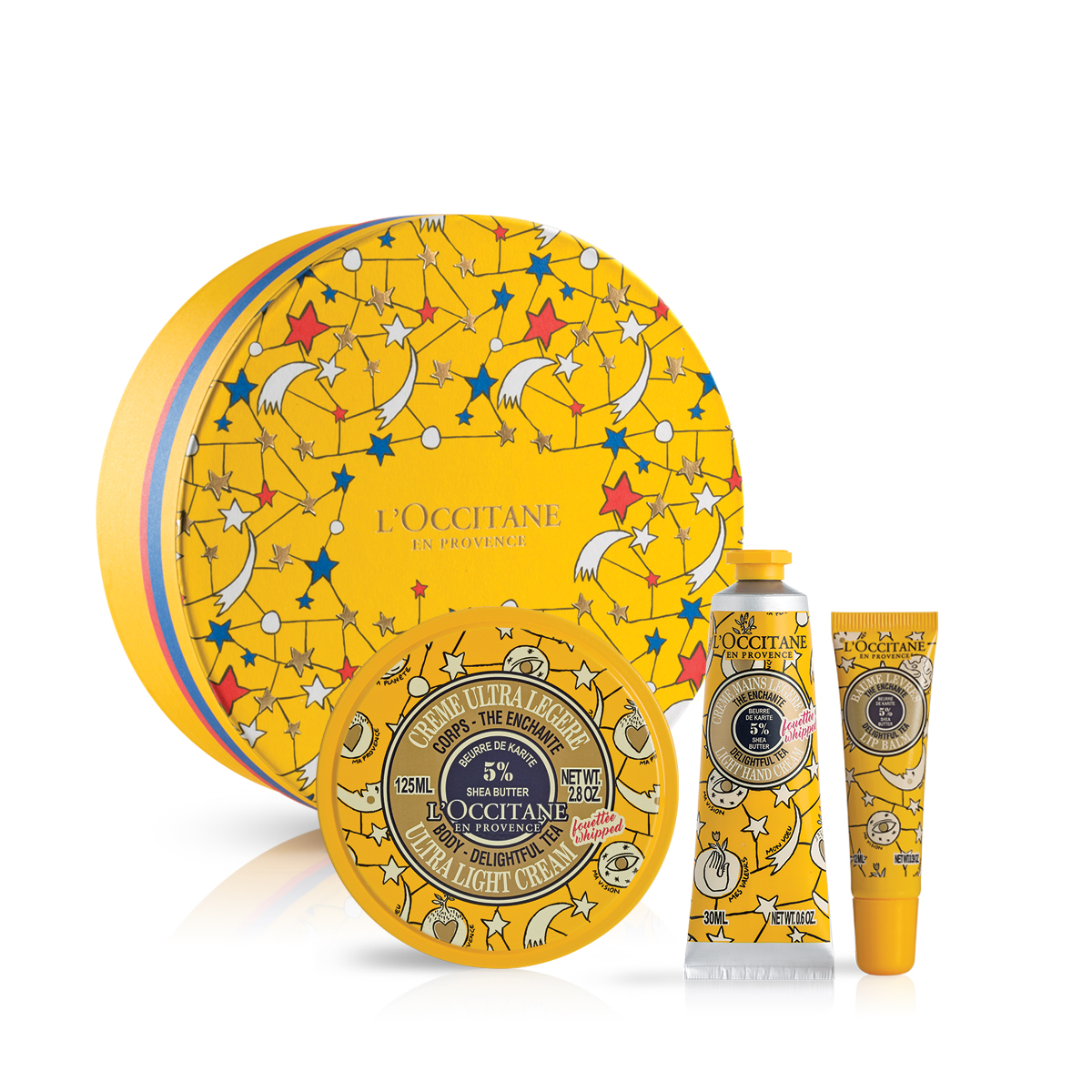 This delightful gift set is perfect for your wanderlust loving friend. It contains a 30ml Delightful Tea Light Hand Cream and a 12ml Lip Balm that you can pop in your bag and take anywhere at any time. The Ultra-Light Body Cream (125ml) is perfect for when they want to unwind after their travels and give their skin some TLC. The collection has a fresh, pure and luminous scent evoking a soft wind with invigorating green tea and feminine notes of jasmine, honeysuckle and orange blossom.
Aromatic L'Occitane Collection €69 (worth €87.50)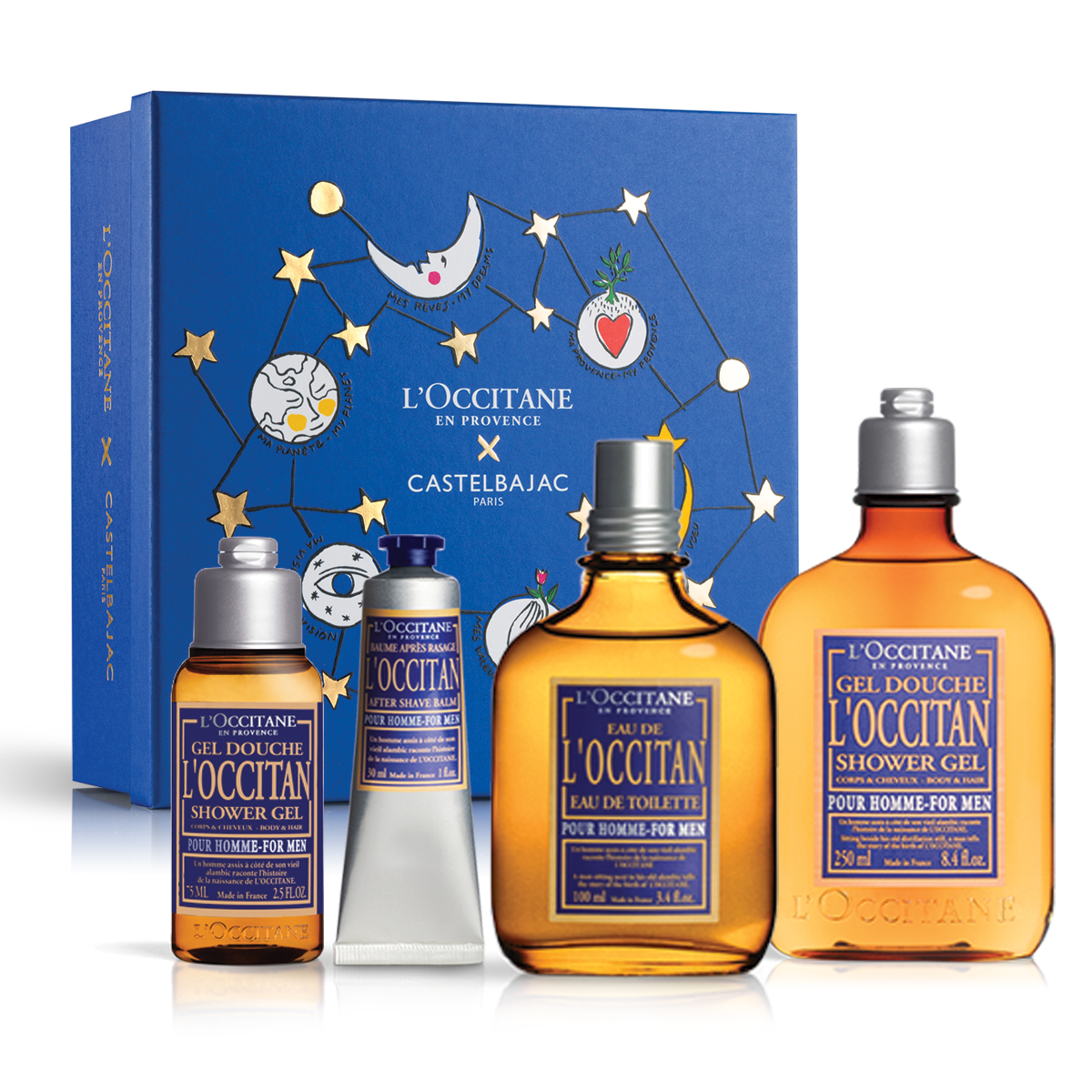 This gorgeous collection for men contains a 100ml L'Occitan Eau de Toilette, a 250ml Shower Gel as well a 75ml Shower Gel and 30ml After Shave Balm. Perfect for the man in your life who loves to look good, the carefully crafted fragrance of distilled lavender blended with nutmeg, black pepper and smoked woods will ensure he smells as good as he looks.
L'Homme Cologne Cedrat Collection €69 (worth €95.50)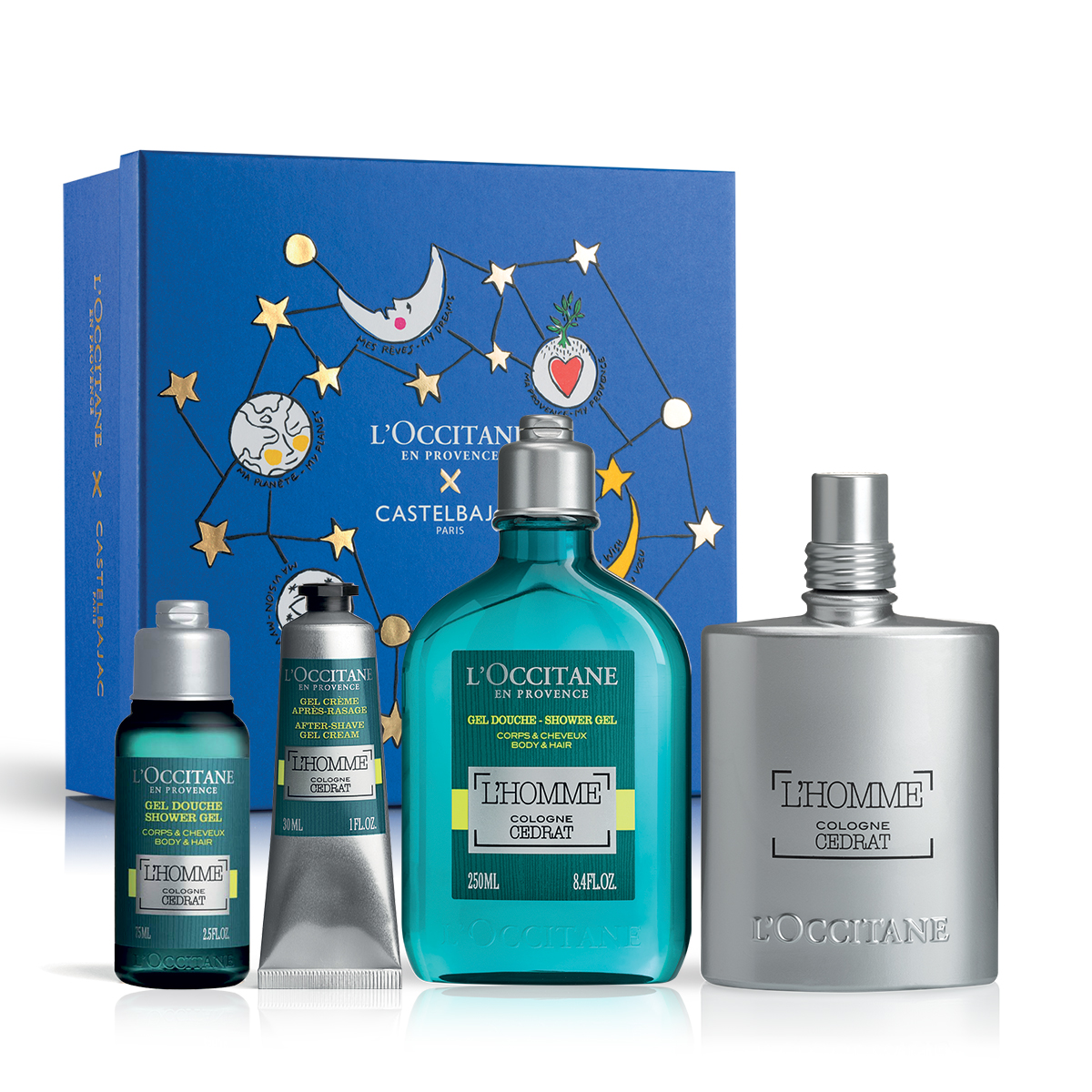 This refreshing, masculine collection is perfect for your dad or the no-fuss man in your life. It contains a gorgeous 75ml cologne which blends citrus notes of cedrat with icy notes of mint and woody spices. The 2-in-1 products are perfect for busy men with a 250ml Cedrat Shower Gel Body & Hair, a 30ml Cedrat Gel-Cream After-Shave and a 50g L'Homme Cologne Cedrat Soap.
There are loads more present ideas and gorgeous gift sets available from L'Occitane, discover more about their Christmas Collection here.