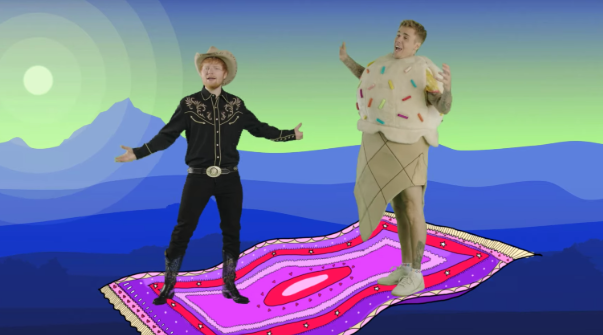 Ed Sheeran and Justin Bieber have finally released their music video for brand new collaboration, I Don't Care.
The pair released the track last week, and have been teasing the video ever since.
Now, Ed has taken to Instagram to share the video, and fans are absolutely loving it!
I CANT STOP CRYING LMAOAOO
I DONT CARE MUSIC VIDEO OUT NOWWWW #IDontCareMusicVideo pic.twitter.com/joPLT6mPo4

— Faith (@sergiosbizzle) May 17, 2019
The ed Sheeran and justin bieber video for their new track "I dont care" is soooooo good hahaha — King Pete. (@pettypete2) May 17, 2019
watched the i dont care music video and BAM fell in love with justin bieber again lord help me

— haleyjean asmr (@haleyscherbel) May 17, 2019
The video shows the two superstars dress up in everything from Panda costumes to ice cream cones, and we absolutely love it!
Check out the full video below!