Eamonn Holmes has shared his delight, as he's going to become a granddad this year.
The presenter has four children in total; Declan, Rebecca and Niall with his first wife Gabrielle and Jack with his current partner Ruth Langsford.
Declan and his wife Jenny are expecting a little baby in the next few months, and the family couldn't be happier for them.
Sharing the joyous news, Eamonn told This Morning viewers, "There is not much good news about. I have had a very tough week. It hasn't been a good time and I have been in tears.
"But Declan and Jenny have just announced that we are all going to be grandparents."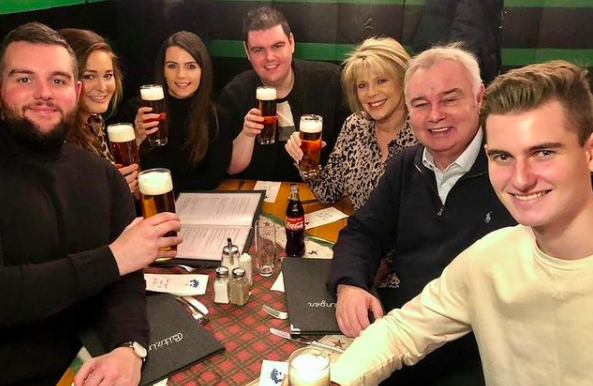 He previous spoke about how he couldn't wait to be a grandparent, as he and Ruth joked about the dreaded early morning school runs.
"The next time we are in a school will be when we are grandparents," he told viewers.
Ruth continued, "We will be grandparents! I will look forward to it. You don't have all the responsibility do you, you just have all the nice stuff, like prize giving, the nativity play, you don't have to do early morning school runs."
"We look forward to those days again," Eamonn added with a smile.
Huge congrats to the whole family.