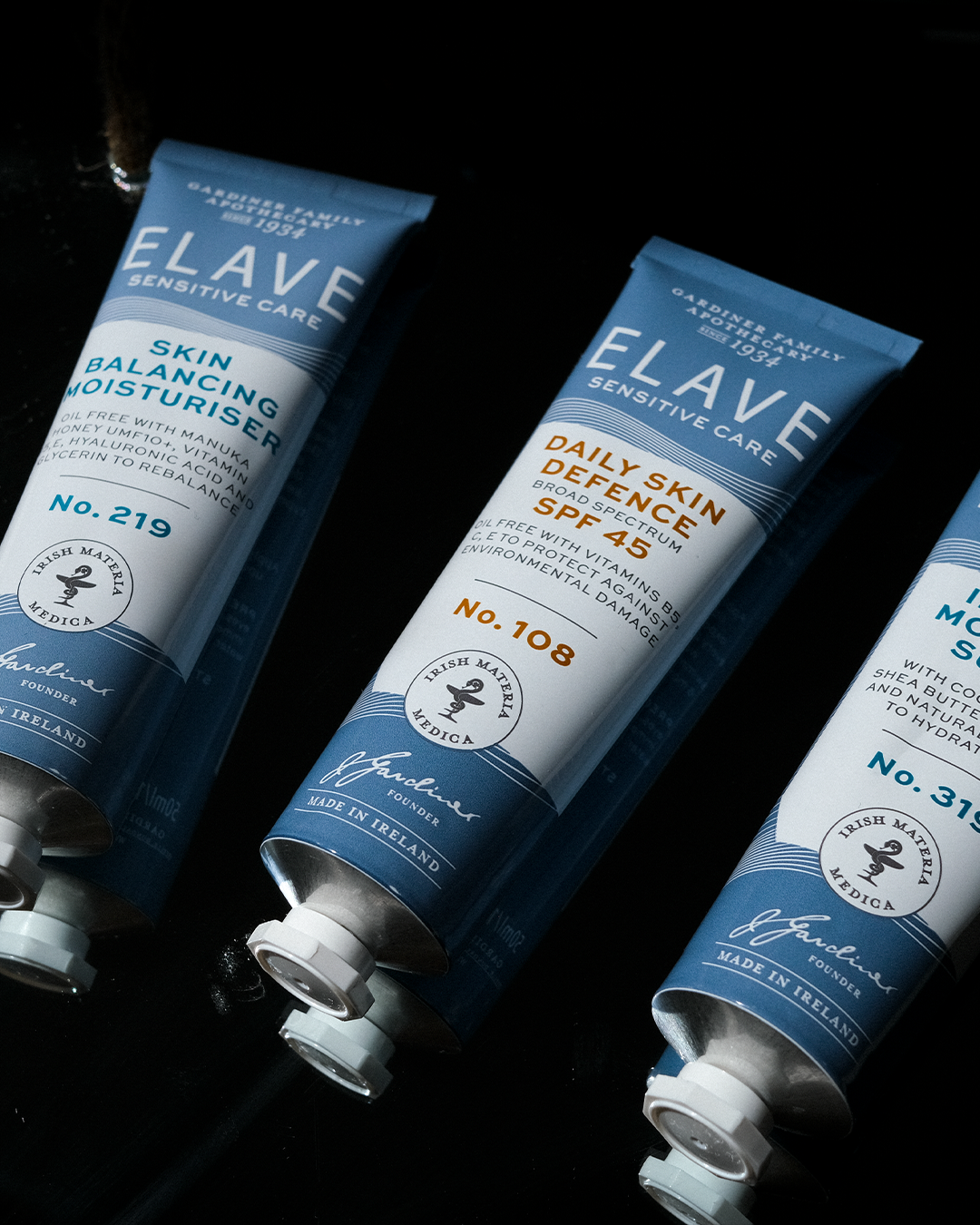 All of us will at some point struggle with dry and sensitive skin, especially as we enter the winter months where it can be irritated by the change in temperature and when we inevitably turn the heating back on!
Official research has shown that more than half the population of Ireland* suffer from dry and sensitive skin conditions every year .
This can lead to tight, red, rough, flaky or itchy skin which can in turn be prone to skin conditions like eczema and rosacea. Or perhaps your skin simply feels dehydrated and dull?
Finding a solution is not always easy as sensitive skin can react to new products, especially any containing perfume. This is where Irish specialist facial range Elave Sensitive can help.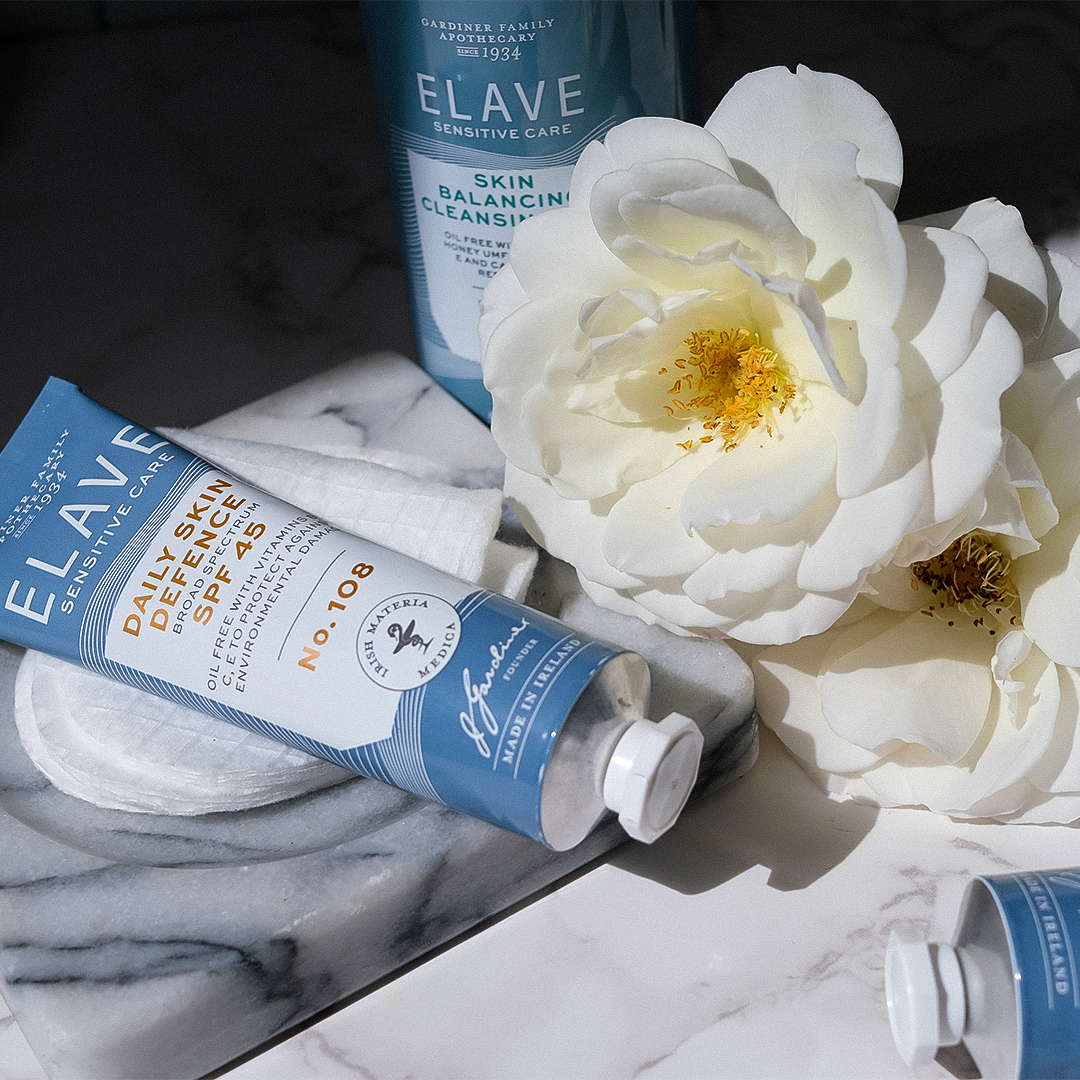 Elave Sensitive Renew, the Irish specialist facial skincare range, has been at the forefront of developing clean, sensitive skincare solutions for 86 years.
Using only the most gentle ingredients their products are also highly effective as they contain rejuvenating actives such as hyaluronic acid, glycolic acid, and vitamins B, C & E.
CEO of the brand, Joanna Gardiner shared that it can be a struggle for those with sensitive skin to find what works for them;  "Many of us with reactive skin types which are prone to redness and rapid dehydration struggle to find clean facial skincare."
Elave's range of products contains only the purest and most natural ingredients alongside antioxidants which rejuvenate collagen production and helps skin look healthier, brighter and younger.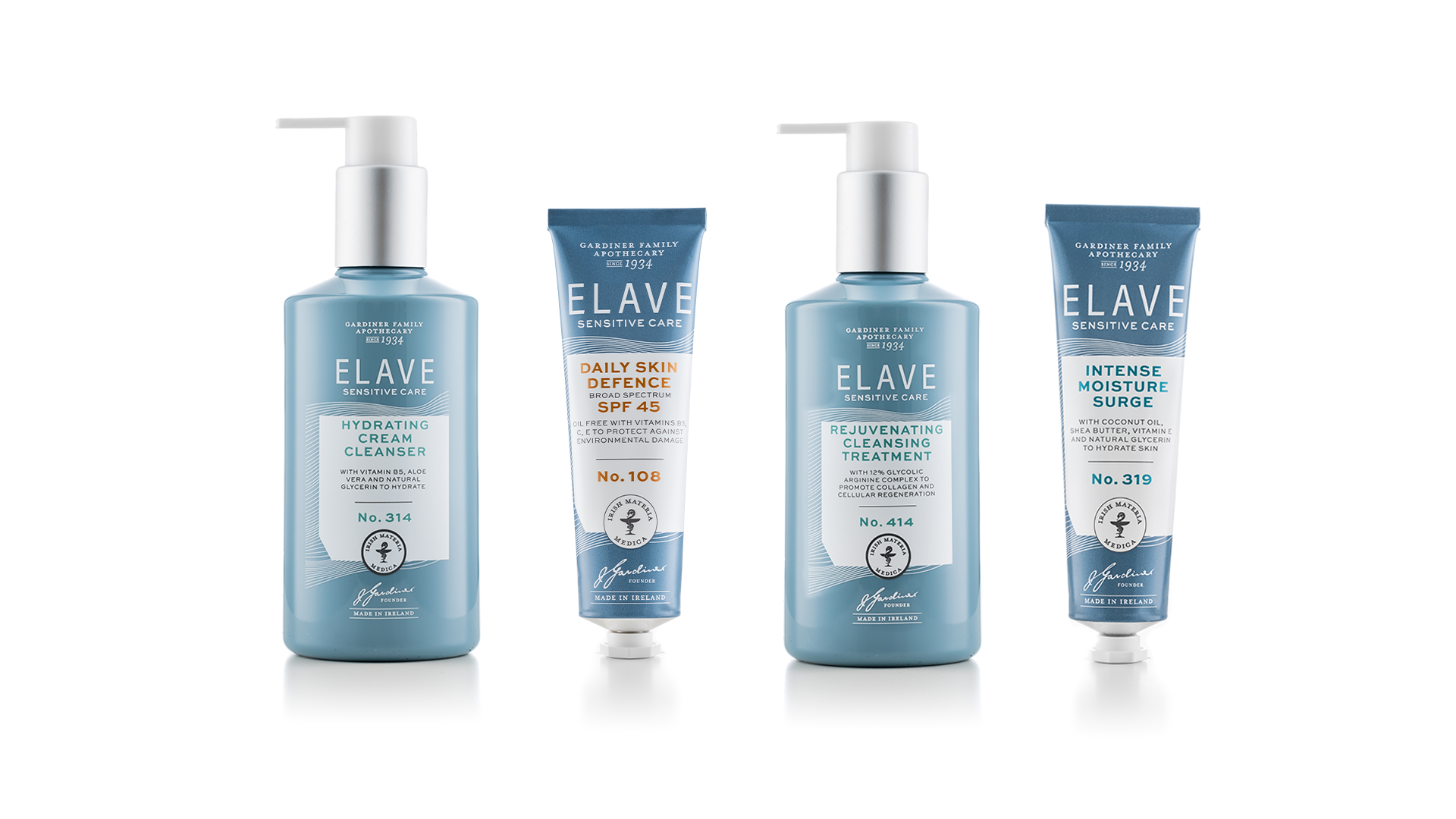 The aim is also to protect sensitive skin as ageing can cause our repair system to slow down and we need to ensure our skin is healthy and protected against environmental damage as well as limiting the signs of premature and avoidable skin ageing.
Elave Sensitive Renew is certified PETA Cruelty-Free and is 92% PETA Vegan. The range is available at Boots, Dunnes Beauty, Tesco, community pharmacies and online at gardinerfamilyapothecary.com.
To enter our incredible competition to win an exclusive hamper of Elave Sensitive Renew dedicated specifically to clean and sensitive beauty head over to our Instagram page to enter!
*ISF Annual Report 2019 – 54%