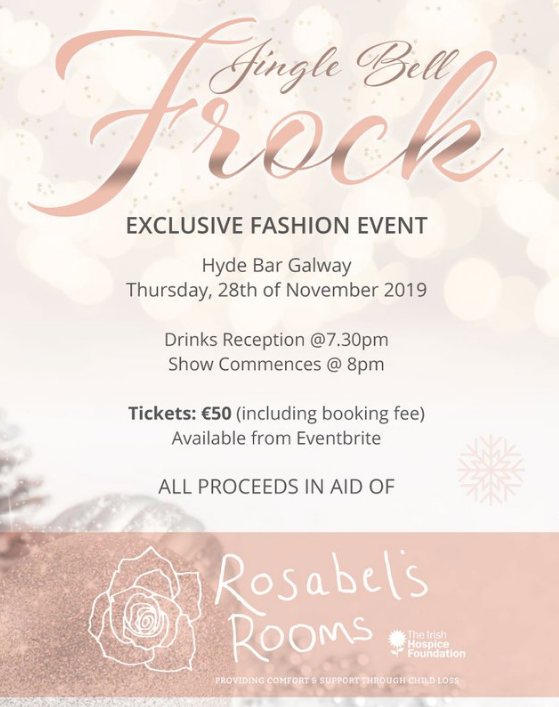 Looking for an event that combines your love for all things fashion while getting you in the festive spirit? Well look no further than the Jingle Bell Frock fashion event!
The inaugural event takes place this Thursday, November 28th in Hyde Bar in Galway, and will showcase the leading fashion boutiques from the West of Ireland!
The night is set to be packed full of fashion and festive fun, with welcome drinks and festive nibbles from 7.30pm, followed by fashion show at 8pm and musical entertainment and wonderful prizes on the night!
All proceeds from the night will go to Rosabel's Rooms charity – and with tickets available for only €50, its sure to be a great night for a great cause!
Tickets are on sale here!