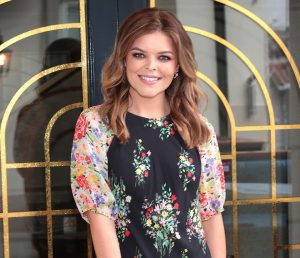 It's safe to say Doirean Garrihy has had quite the busy year, and not just professionally but personally too!
Yes, the 2FM star has been working on her first home, and as exciting as it is, there's no denying how long of a process it can be.
Previously speaking to us back in May at the 2023 Platinum VIP Style Awards, Doireann explained: "People were really loving and supportive on social media saying, 'make sure you bring us along on the journey on social media.' So I've shared this and that, but to be honest, there hasn't been a whole lot to share.
That was until now, however.
View this post on Instagram
Taking to Instagram over the long weekend, Doireann shared one particular aspect that she was just too excited about getting, that being windows.
Posting a video of where they would be going, Doireann said: "Tomorrow is window day. Never knew how much a window/windows could mean to me."
Following that, the presenter also revealed that they got rid of her front porch.
"So there was a porch here with a sliding door in front and so we've gotten rid of that and we're going to bring the front door out to here," she explained while pointing to a piece of wall.
Adding: "So we've all this extra space in the hall. Im excited to see what that's like."
Doireann also previously admitted that only now that she getting into the project, is she realising that delays and complications can happen.
"It definitely takes a lot of patience and I don't expect to be in the house until at least Autumn or Winter," she shared.
Well, whenever it's ready we can't wait to see the end result!