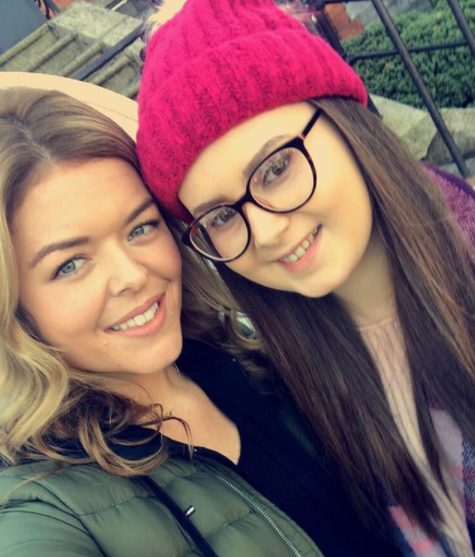 Doireann Garrihy has shared a heartfelt tribute to her young fan, Niamh Flanagan, who has sadly passed away following a fight with osteosarcoma.
Doireann's followers will know Niamh from when she surprised her with breakfast while she was in Dublin to receive treatment last year.
The sweet video showed Doireann bring pancakes out to where Niamh was sitting with her family, and she was over the moon to meet one of her favourite stars.
"My heart breaks to hear that Niamh Flanagan lost her battle with cancer last night," Doireann captioned the pictures of them together.
" I met Niamh back in November and in one way or another, she has crossed my mind every day since. The day I met her she was up in Dublin with her parents for serious treatment, but all she wanted to talk about was how nice it was to browse the shops and spend time with her Mom and Dad.
"Her positivity, strength and will to fight was like nothing I'd seen before. From the day I met her, she became my daily reminder that no matter how bad your situation might be, only you are in control of how you deal with it.
"She fought to the very end with a smile on her face. Rest In Peace Niamh. You were someone truly special."
Rest in peace, Niamh.