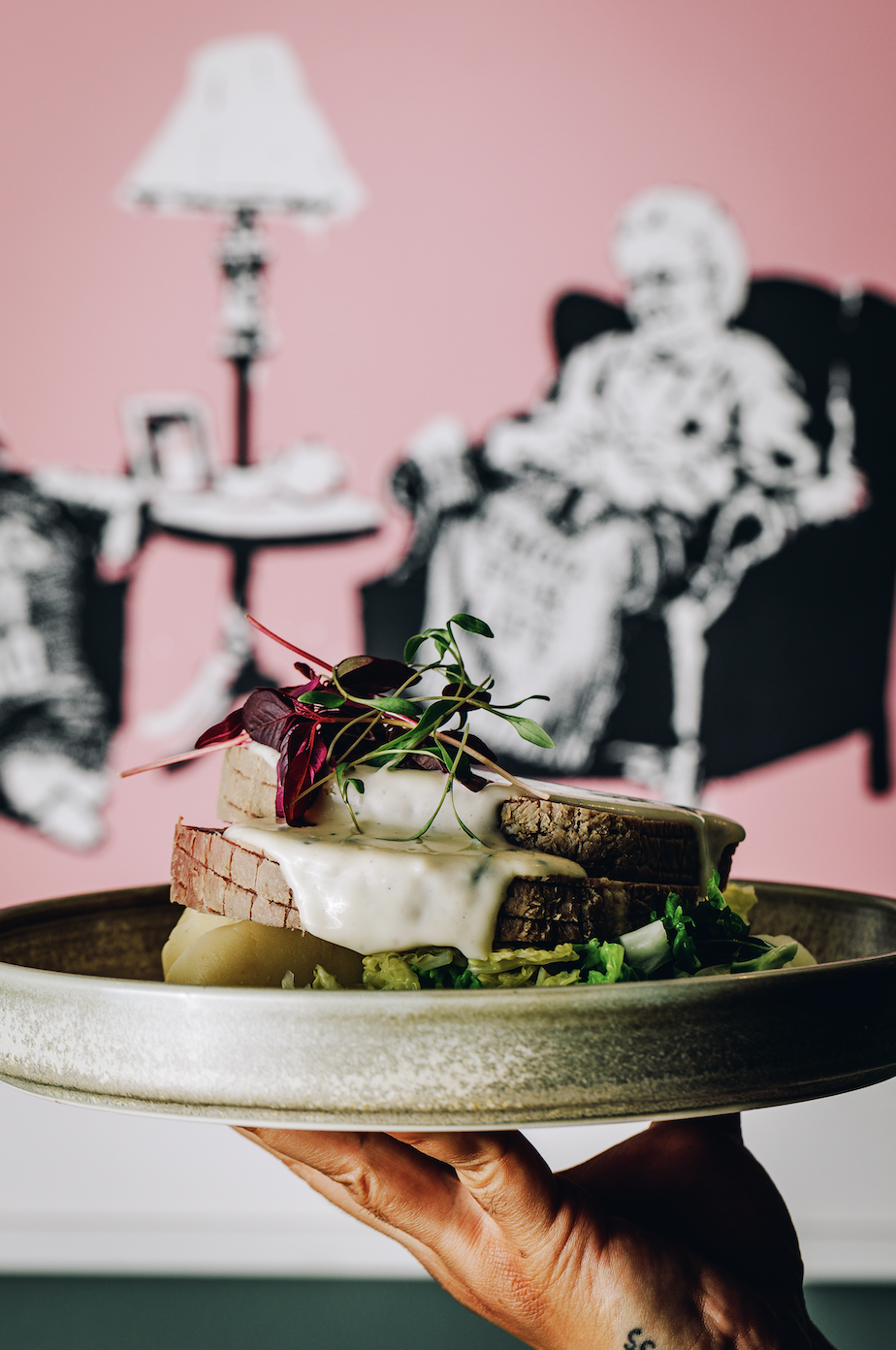 Now that we can finally get out and about for a meal, we're revisiting our favourite spots. Of course, everything has changed slightly, with new restrictions in place. But we're also looking forward to trying brand new restaurants that are on the radar, just like this new and exciting art diner in Dublin.
DIG IN art diner has officially opened its doors, as a unique art, dining and cocktail experience, in collaboration with renowned Irish contemporary visual artist Maser.
But what is an 'art diner'? DIG IN co-owner Steve Murray explains exactly that, "we've heard this a lot in the last month. It tells us we are doing something new. And when you do that there are no reference points. Nothing to compare it against. So let us do our best to explain what an Art Diner is: This is the intersection of the most pioneering art out there right now served with great food and drink inspired by the art on the walls. DIG IN is the experience when all of those things come together."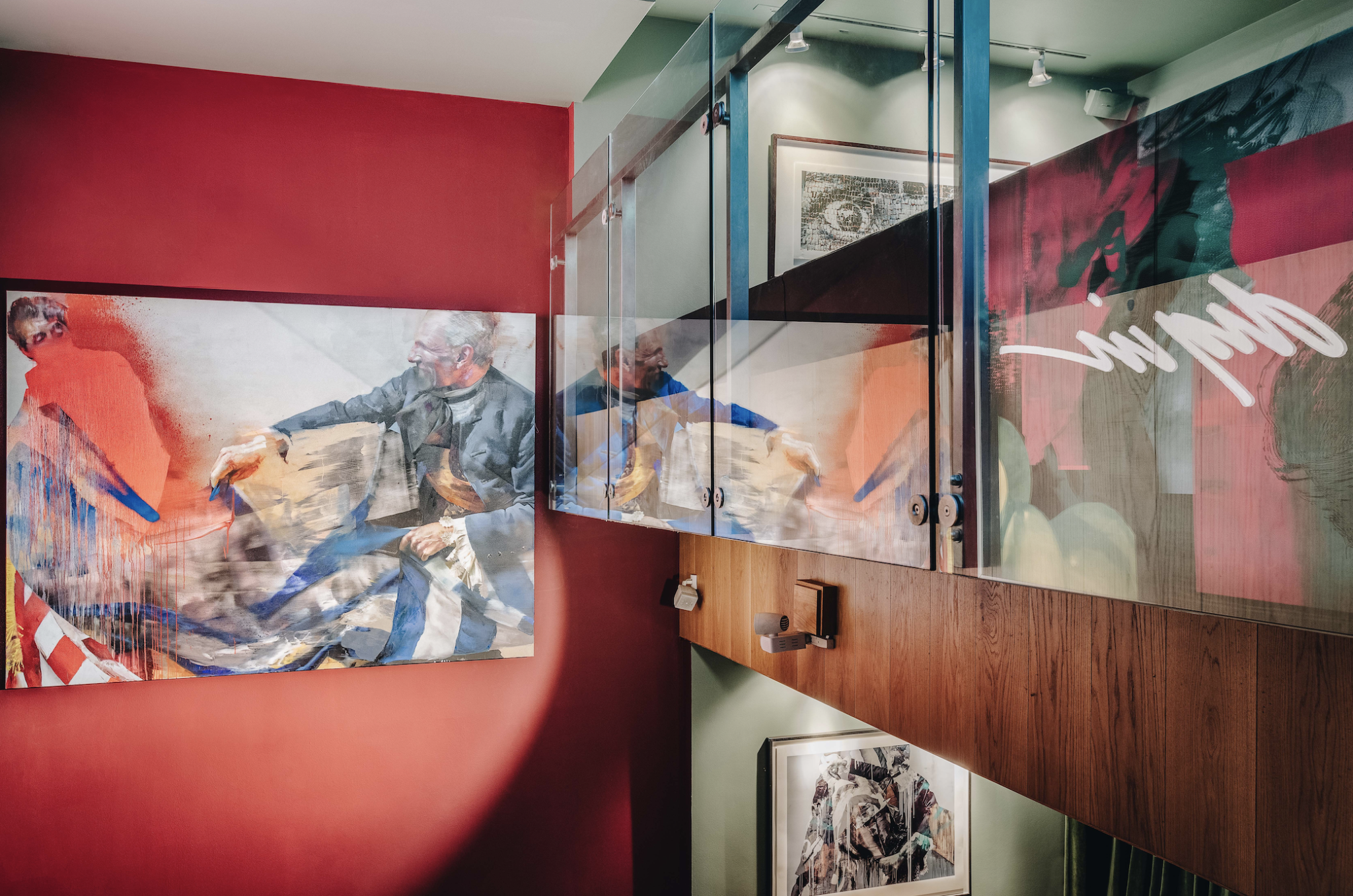 According to Steve, the art displayed in DIG IN will also be refreshed every so often. "Atelier Maser will curate a fresh exhibition every 6 months. We want to consistently ensure to include some of Ireland's most exciting artists breaking through, ensuring the venue will be a notable stepping stone for emerging Irish artists, all hand-selected for inclusion by Atelier Maser."
"It will not however only be focused on exciting burgeoning artists. The launch collection, for example, includes some rare pieces by some of the world's leading post graffiti and fine artists. Including: Banksy, Jr, Obey, Vader, Chloe Early and the only original painting in Ireland by Conor Harrington. But we will be a canvas to the most progressive young Irish artists to launch – that is important to us."
On top of that, even the in-house cocktails are inspired by the art displayed. Multi-award winning mixologist Colin Dickson, who created the cocktail menu at DIG IN explains, "for example our Heliosphere cocktail revolves around the thinking of being suspended, as artist Chloe Early puts it 'in the glory of a rise or the danger of a fall'. The bubbles in the sparkling wine evoke the rising of the flavour while the bergamot and orange citrate dance on the tongue reflecting the suspension of the art work".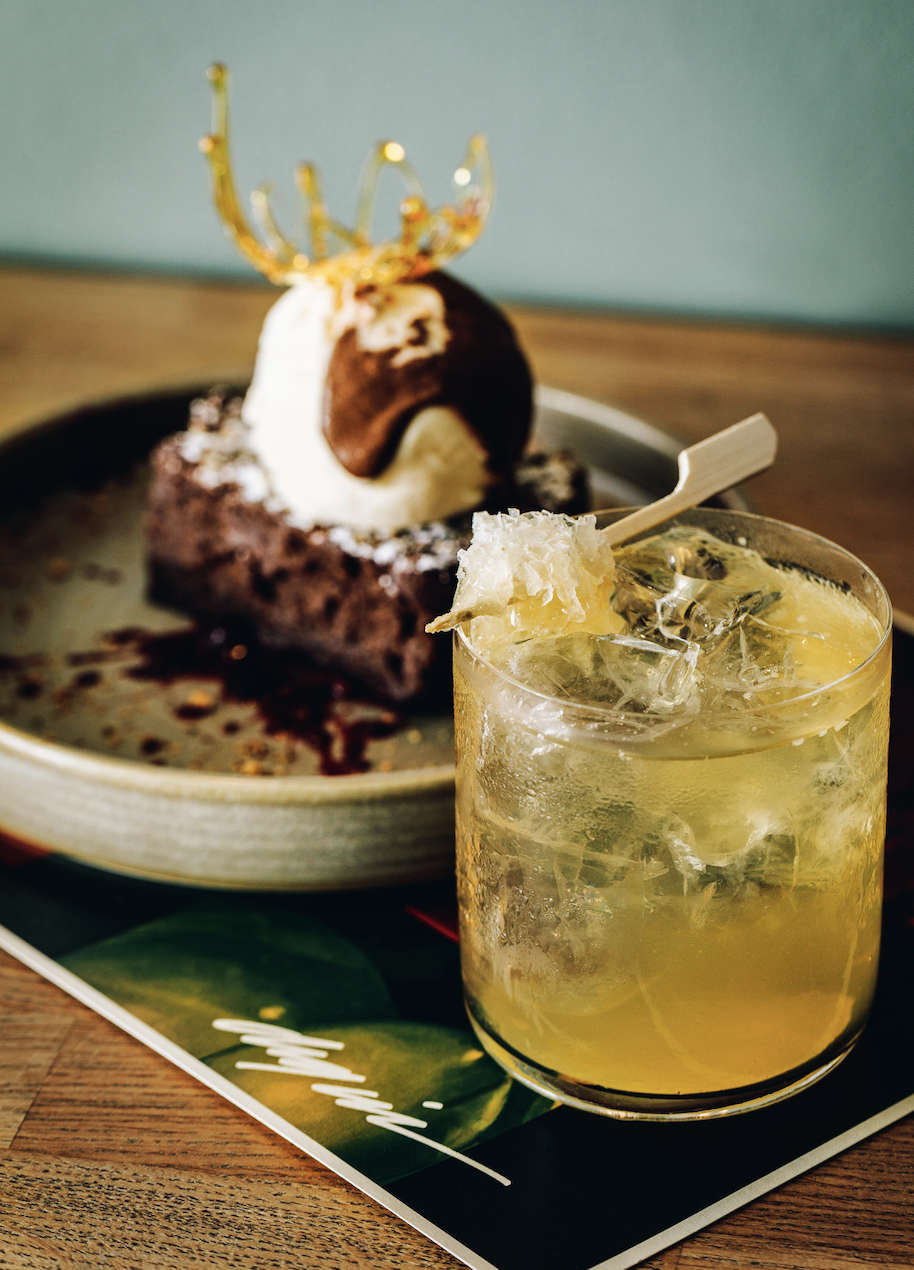 Of course, now that we are living through a new normal because of COVID 19 restrictions, it's worth questioning how DIG IN will work with these restrictions. Steve explains, "we are lucky, in a strange way, to have been able to plan the venue from the outset with COVID-19 in mind. We have created distance dining with tables 1 meter apart, provided privacy boots and private dining rooms. Pre-booking can be done through our website and website partners. There are QR code menu options. Takeout orders can be collected, without leaving your car, via our new innovative WhatsApp service. In addition, a lot of time has gone into staff training, following Fáilte Ireland's guidelines before opening."
Currently, DIG IN is open six days a week. Tuesday to Friday from 5pm to late. And Saturday and Sunday 12pm to late. For bookings, you can visit www.digin.ie or Instagram @digindublin.