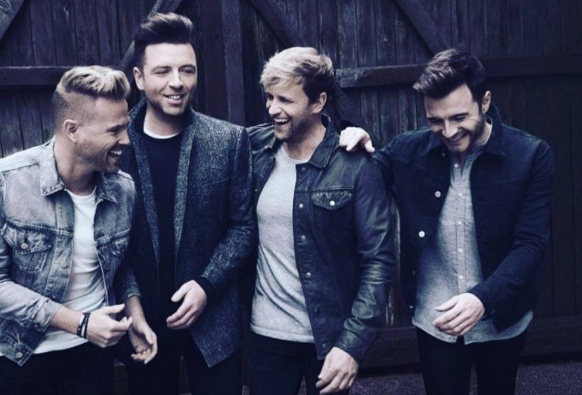 It's been eight years since they last released a track, but the wait is finally over for Westlife fans.
This morning, the foursome debuted their comeback single, Hello My Love, which is already soaring up the charts.
Taking to social media in their droves, fans voiced their thoughts on the new music.
@westlifemusic coming back better than I expected #hellomylove #theystillgotit

— Jessica Campbell (@Jessicaaa173) January 10, 2019
The style is different but amazing.. im so surprised i can totally sense Sheeran's touch but it's still Westlifey yk,like their signature sound is there too .What a fucking combination
What a breath of fresh air
What a masterpiece #Westlife #hellomylove @westlifemusic

— Mary-WL (@Maryam57460743) January 10, 2019
Been listening to @westlifemusic new song 'Hello My Love' on repeat since I woke up. They are back!!! #HelloMyLove #Westlife #Westlifeareback

— Rachel Byrne (@rachelmsbyrne) January 10, 2019
Loving @westlifemusic new single #HelloMyLove hearing it for the first time out the biggest smile on my face. Really cannot wait for the tour #Westlife #twentytour

— Jenna Lucey (@Jen_missbiscuit) January 10, 2019
Oh my god I love it, uptempo, great vocals and catchy #HelloMyLove @westlifemusic pic.twitter.com/B5MoyRNmLt

— Katie Rimmer (@katieod88) January 10, 2019
As well as new music, the group are embarking on a massive reunion tour, which will see them play a string of dates across Ireland and the UK.
So far, the foursome are playing five nights in Belfast's SSE Arena, as well as two shows in Croke Park.
Will you be going along?