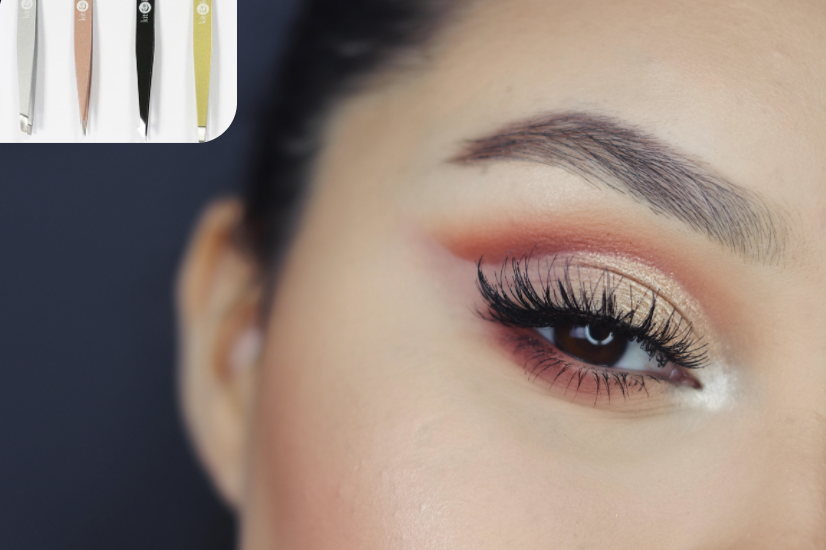 Chances are, you have more than one type of tweezers lying around your bedroom or bathroom, and while at first glance they may all look the same, it turns out each of them has very different uses.
If you have trouble plucking your brows, find it too painful or always take too much off, chances are you're simply using the wrong type.
Each tweezer's use depends on the tip of the utensil and what shape it is, understanding this can make life a lot easier!
Angled tip tweezer 
This tweezer is perfect for your brows! It is great for precise plucking when you have a particular area that needs fixing up.
It's important to remember that tweezers aren't just for brows as this angled tip can be used for eyelash application too.
Pointed tip tweezer
This slim point-shaped utensil is perfect for stubborn hairs, so if you have that one annoying hair that's out of place, this is the one you need.
The thin point is perfect for ultimate precision.
Precision tweezer
The precision tweezer is a combination of the pointed and angled tweezers above and allows for good control, so if you have a shaky hand, this is a good one to start with.
Classic tweezer
The one you probably see most, the classic tweezer removes a lot of hair at once so it's perfect for it you are trying to tackle your brows completely. It's best for small hairs.
The more you know, eh?
All of these Tweezers are available from Kit & Kaboodle stands in pharmacies.