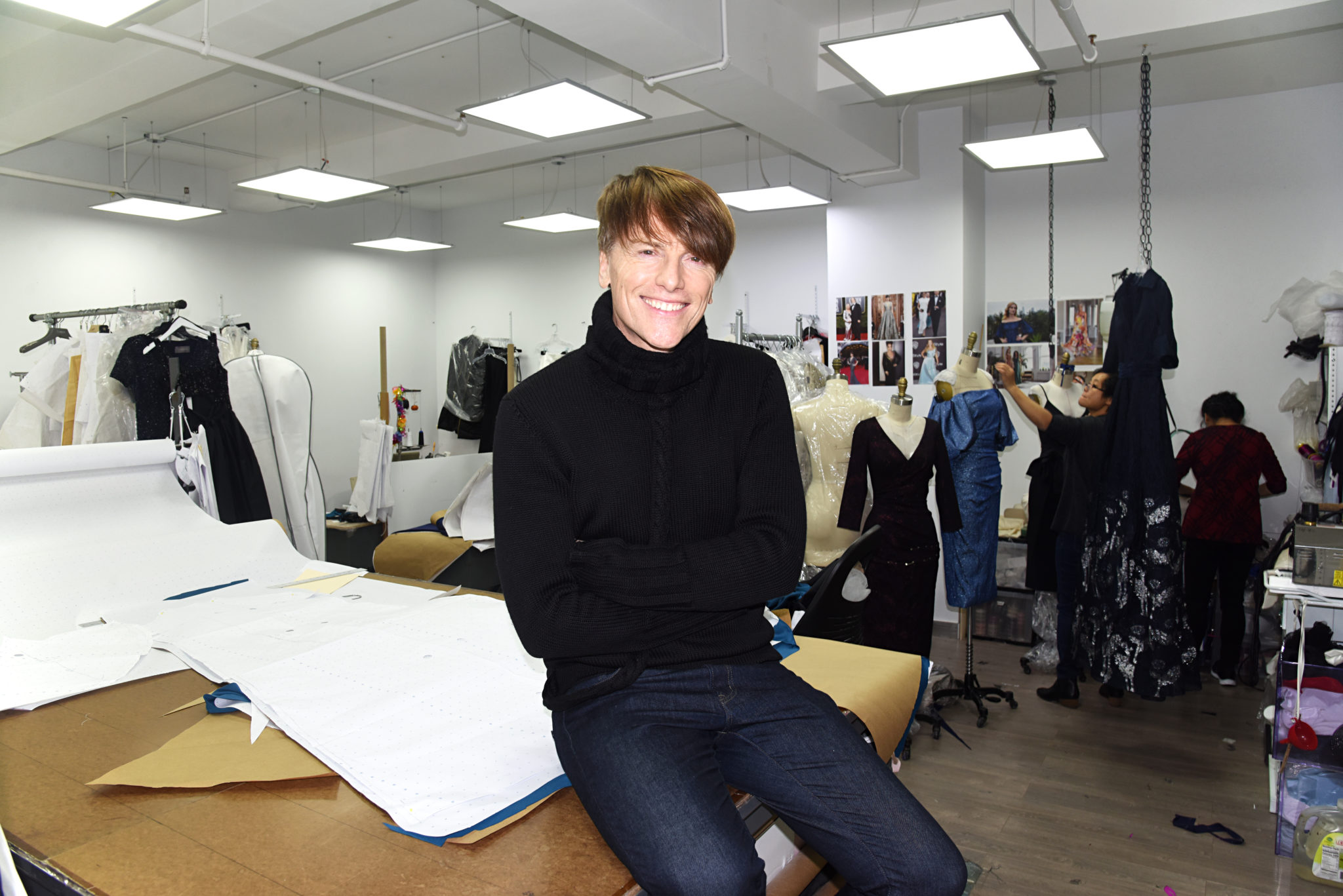 February of this year feels like a different lifetime. BC, before Covid-19. It was when we boarded a packed plane to New York and explored its busy, glittering streets before meeting with Irish designer Don O'Neill outside his Broadway office, just outside tourist-laden Times Square. Accompanied by his husband Pascal Guillermie, a highly respected florist in the city, the mood couldn't have been sweeter as we strolled to Bryant Park and the New York Public Library to inside his iconic fashion brand THEIA's studios, for an up-close and personal look at his incredible design process.
As we strolled, we got to know this lovely pair; Don, articulate, gentle and kind, and Pascal, bursting with energy and joy, they radiated good energy, the kind you want to be around. Don told us about living together in the Big Apple for 27 years; how he and Pascal are known to their fellow commuters for their daily ritual of waving each off on the Subway until they can no longer see each other; of Don arriving home to Brooklyn from a long day to a hot dinner and a bath running; of working together on upcoming shows to the point that they're known in their circles as a double act. Don told us of the sheer graft that went into building his life in NYC; driven by a dream to have a career like Karl Lagerfeld, he travelled from Kerry to the Barbara Bourke College of Fashion Design in Dublin, to London for an internship in Gina Fratini to Paris – where he waited on tables.
One day, a colleague introduced him to a costume designer who had worked for French Fashion House Christian Lacroix (where he met his soulmate Pascal, by the way!). He ended up working there for free before being offered a couture internship, and after winning a US Green Card in the lottery, he thought he would try to crack the biggest nut of them all: New York. And he did it. Not at first; he began monogramming initials on shirt cuffs at Macy's. But, after years of earning his stripes in the industry, he created his baby: THEIA, the Greek for 'goddess' – how he wanted women to feel whilst wearing his gowns – which last year celebrated ten years in business and counted Oprah and Meghan Markle among those who have donned Don's designs.
Fast forward to the present day. The sparkle of New York streets has been dulled. Over 20,000 New Yorkers have lost their lives to this cruel virus. And Don is now unemployed, and considering a permanent move back to Ireland. This is the harsh reality of this pandemic for so many. We phoned Don at home in Brooklyn for an updated interview since we last met, where he graciously shared his story of the past few life-altering months…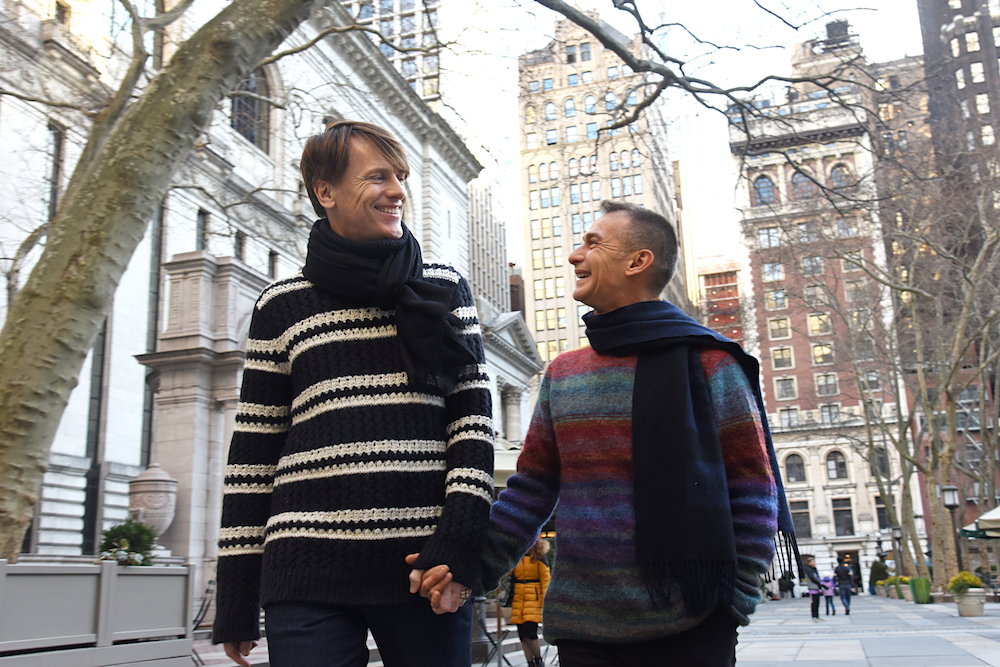 Don, what a difference a few months can make.
It is crazy. When we met you last, we were riding on a high. I was getting ready to make an outfit for Louise Cooney to wear to the VIP Style Awards! Everything was moving along at a really nice clip. We did a show in Dublin after your visit for the Irish Fashion Collective which was just fantastic, truly spectacular. It makes me sad now to think that was the last THEIA show. I mean, it went out with a bang, but little did I know that at the time.
So…what happened?
Well, first there was furlough, which everyone had to deal with. I was on lockdown at home for three months but always in touch with my staff and management, (THEIA was one of nine brands in a Canadian conglomerate). We didn't know what the world was going to look like, but we knew we'd come back in some shape or form. I knew that THEIA was in their top three brands, and that I would be fine, but I was worried for my team, there were five of us, until I was told by my boss that we'd all be going back. I was overjoyed. But then, a bankruptcy in the company was filed, there was a big shift in projected numbers, new partners were brought in, and all of a sudden everything was pared back. I went from having that security, to receiving a phone call two weeks later saying: "I regret to inform you that you will not be returning." You could have knocked me over with a feather.
You must have suffered such a shock.
It was so tough. I built that brand, it was my baby. I would have worked for free, to continue doing what I did there, because it was truly my heart and soul. I could never believe I was getting paid to do it, I loved it that much!
Your passion was obvious to us the minute we met you.
I was spoiled; I had total creative direction, a great sales team, a brilliant PR getting the brand out there, we really made a mark in the world of fashion. We had such a positive effect on the women who wore THEIA, and there were so many charities we raised so much money for. Everyone within THEIA was so proud of the quality of the brand, of the celebrities we dressed, of the good causes we supported. Nobody ever thought it could… stop. It was a crushing blow.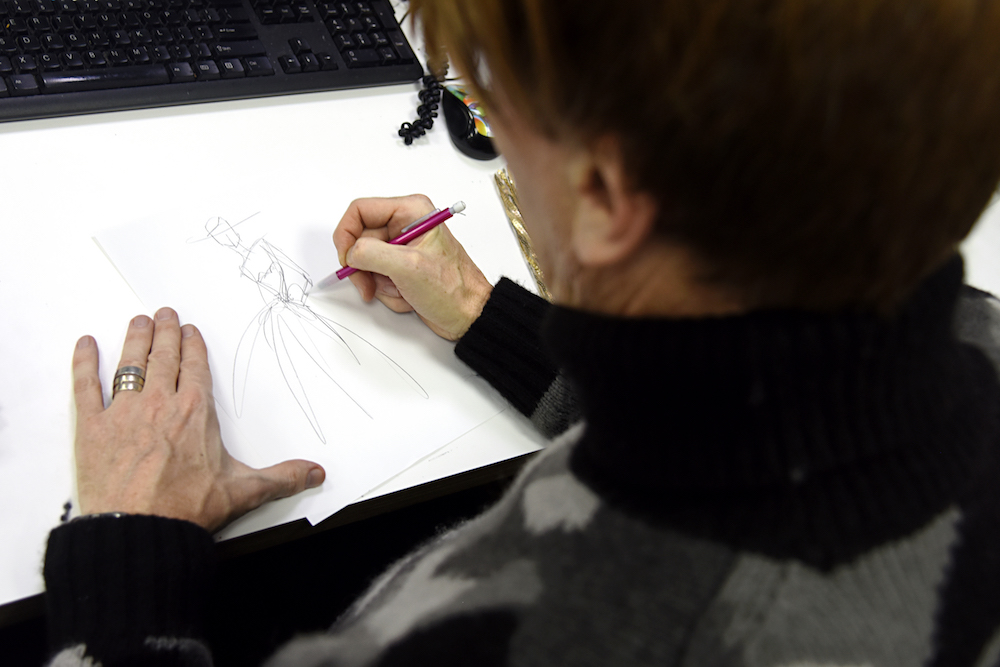 We're so sorry, Don. This pandemic has had so many devastating implications for people.
So many industries have been badly hit. It feels like we're in the Twilight zone here! Businesses have been decimated. There are 'for rent' signs on so many of the cafés and coffee shops we'd usually go to. If people are employed, they're working from home, so nobody is in the city. Pascal's florist industry is event driven – but there are no events right now, no luncheons or gallery openings, so he's hoping against hope that it picks up. There's a domino effect that we're only starting to feel here. And nobody knows where the dominos are going to fall.
You live 45 minutes outside the city in Brooklyn. How has spending so much time there been?
It's a leafy, green suburb with tree lined streets and a back garden, so we've been lucky to have that haven. Our house is a brownstone, a small one but still, so it's over 100 years old and needed some TLC in places. We had a construction company in to re-plaster and repair walls before lockdown, and they literally finished just before the city shut down, but the walls were left as plain, grey plaster. So, Pascal took over the project and has had a paintbrush in his hand the past few months! The whole house has been painted and repaired. And what I've been focusing on is writing a book. The story of Don O'Neill [laughs]. It's something I wanted to do for a very long time, and I finally had the time to do it. I also had the time to organise all the press clippings and newspaper articles over the years into portfolios, and when I looked at them, I saw my story right in front of me. And it really is quite the story! So I started to relive my memories, and write.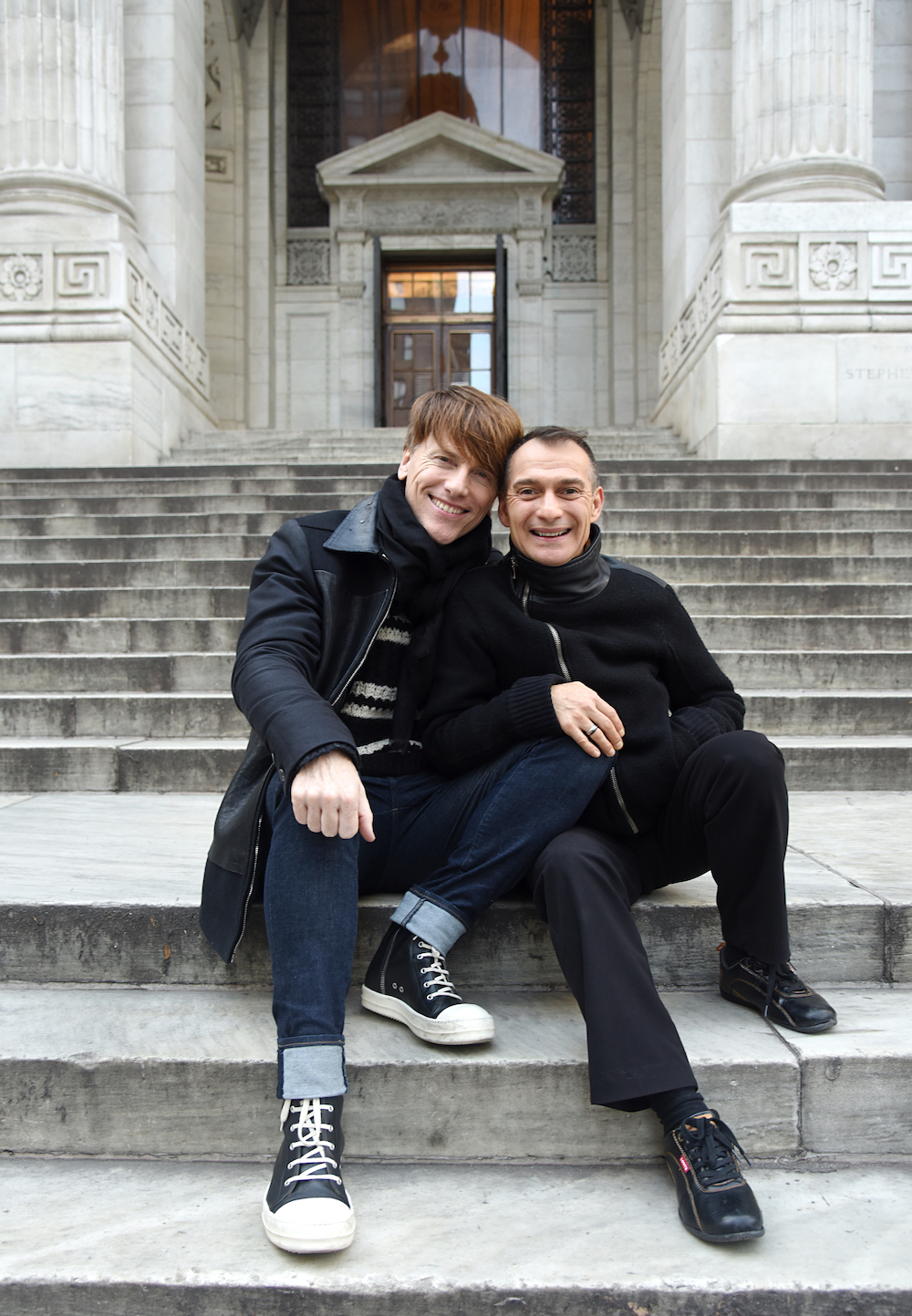 We cannot wait to read this! Projects have kept us all sane. And distracted us from the uncertainty of life.
Yes, and the total uncertainty for me comes with being unemployed, for the first time in my 54 years. I find myself in such a difficult situation, as the market hasn't even opened back up, so looking for a job right now isn't an option because nobody knows what is going on. The world of evening-wear has been flat-lined, I don't know how other brands are even going to limp through the next few seasons with how things are. And we have the uncertainty of what's happening politically over here too. It's not just your average election, there is a lot at stake. You can really sense the anxiety people are feeling.
We got the sense from last talking with you that you're not exactly Trump's biggest fan…
No. Our "lovely" President – if you can call him that – is totally splitting the country, cleaving it in half. He's causing such chaos and strife at a time when everybody should unify and work together. He's like a spoiled brat running amok; no matter the situation, he creates havoc.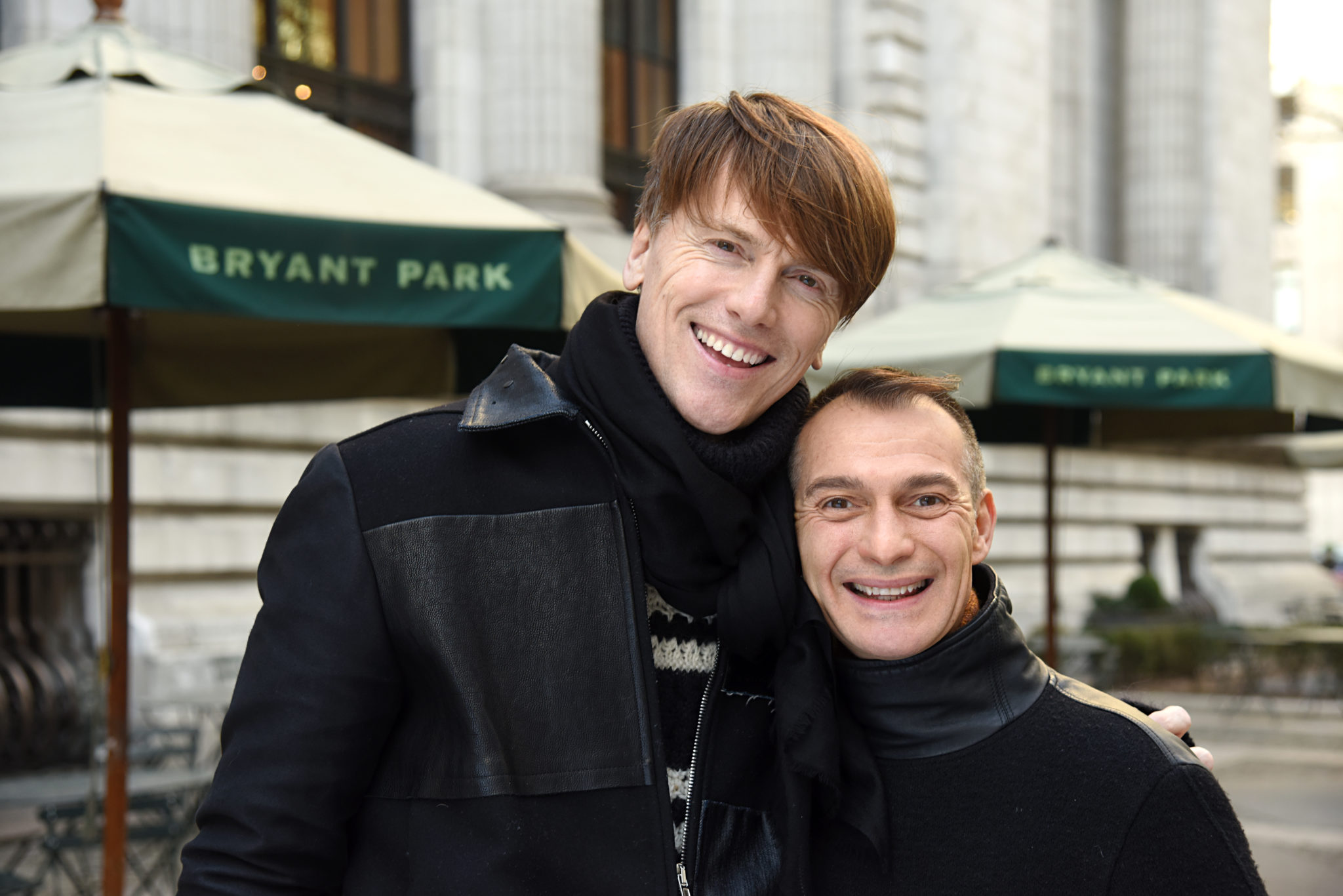 Everything must be very overwhelming right now, Don.
It is. Very much so. We're not even sure what to do – do we move back home to Ireland? That could be an option. If, God forbid, Trump wins next month, this country will become unrecognisable. His political viewpoint is so narrow, so right-wing; there's no balance. And he'll tip the country in that direction. People are afraid that if he wins this election, there won't be another as he's twisted the system so much. Staying in America is looking very scary right now.
So, you may come back to Kerry with Pascal?
Yes, Ballyhaigue in Co. Kerry is where we would go. I would continue to focus on writing my book, but I am open to any opportunities that come my way! A lot of people have told me that I'd be great on tv or a motivational speaker, so if those opportunities presented themselves, I'd seriously consider them. Of course there's my fashion career and the contacts I have all over the world as a result – maybe I could do something in Ireland, I could have a small business there. And Pascal is an exceptionally talented florist and I think there would be opportunities for him back in Ireland too. Anyone who knows me knows that I wear Ballyhaigue on my sleeve; we love it there. It is a place we can see ourselves being happy. Right now, we're torn. If we leave our home in New York, it'll be like a one way ticket. I don't know if we'd ever come back, and we've been here 27 years. Our lives are here, we consider our friends here to be family. That's why everything is weighing heavily on us right now.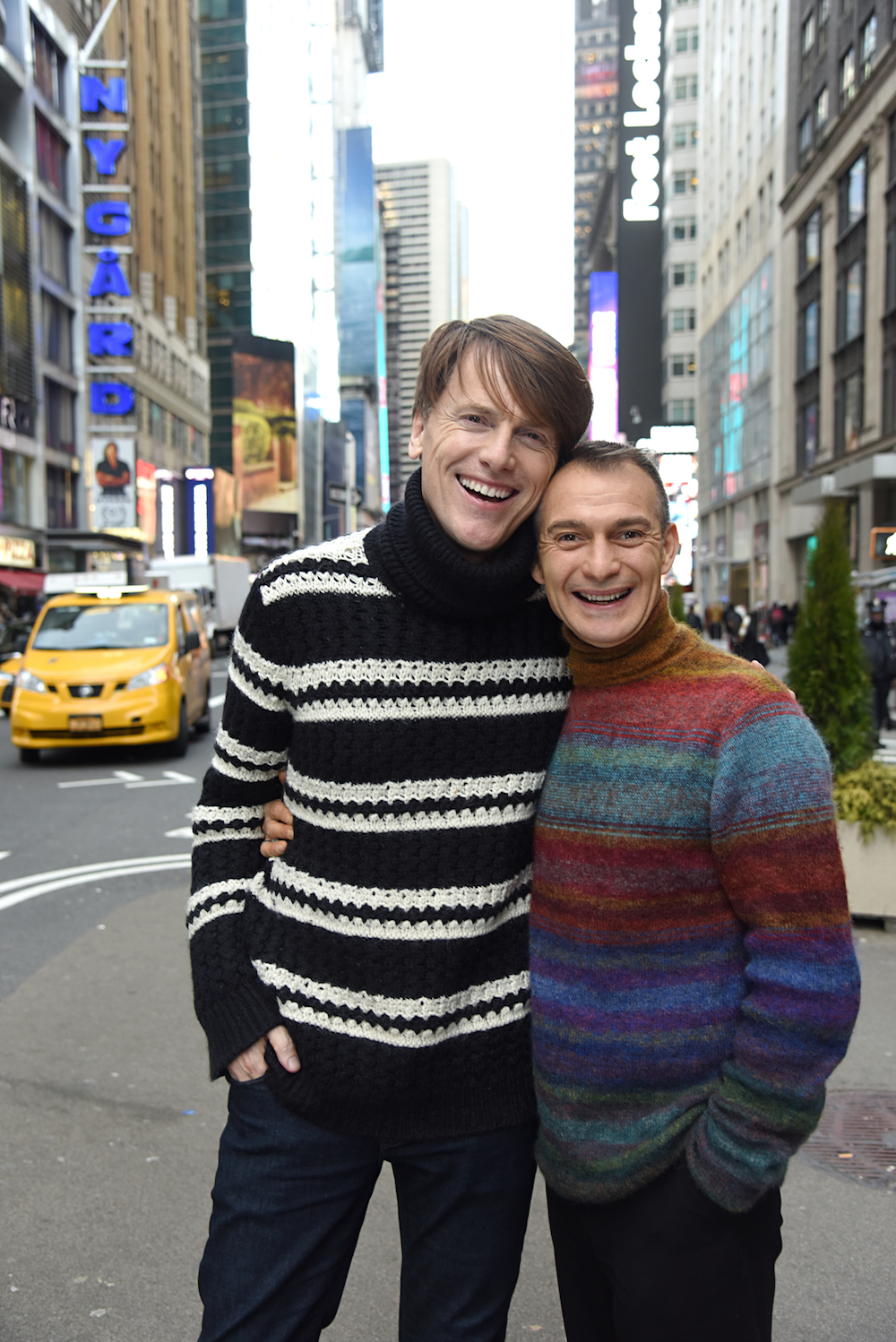 It's a fork in the road. It's not often we face decisions like this in life.
And it's a huge fork. And we're being pushed against it. Do we leave and make a go of a new life in Ireland, or do we stay here and endeavour to re-build our lives here, from rock bottom. It's a huge decision. Thank God though, that we both have our health. And as long as we have that, we're fine.
Amongst the worry, is there some part of you that feels excited about the possible next chapter of your
lives?
I feel like there is unlimited potential, and I am hopeful that there is a very bright future for the two of us. I feel like this is all happening for a reason. I've had a few crossroads in my life, where I've had to choose 'a' or 'b' and had everyone in the world saying rosaries for me, and I've always ended up making the right choice. It has always worked out for the better. I know that it will be the same in this case, and I am excited for that. I just wish I knew when that would be! [laughs]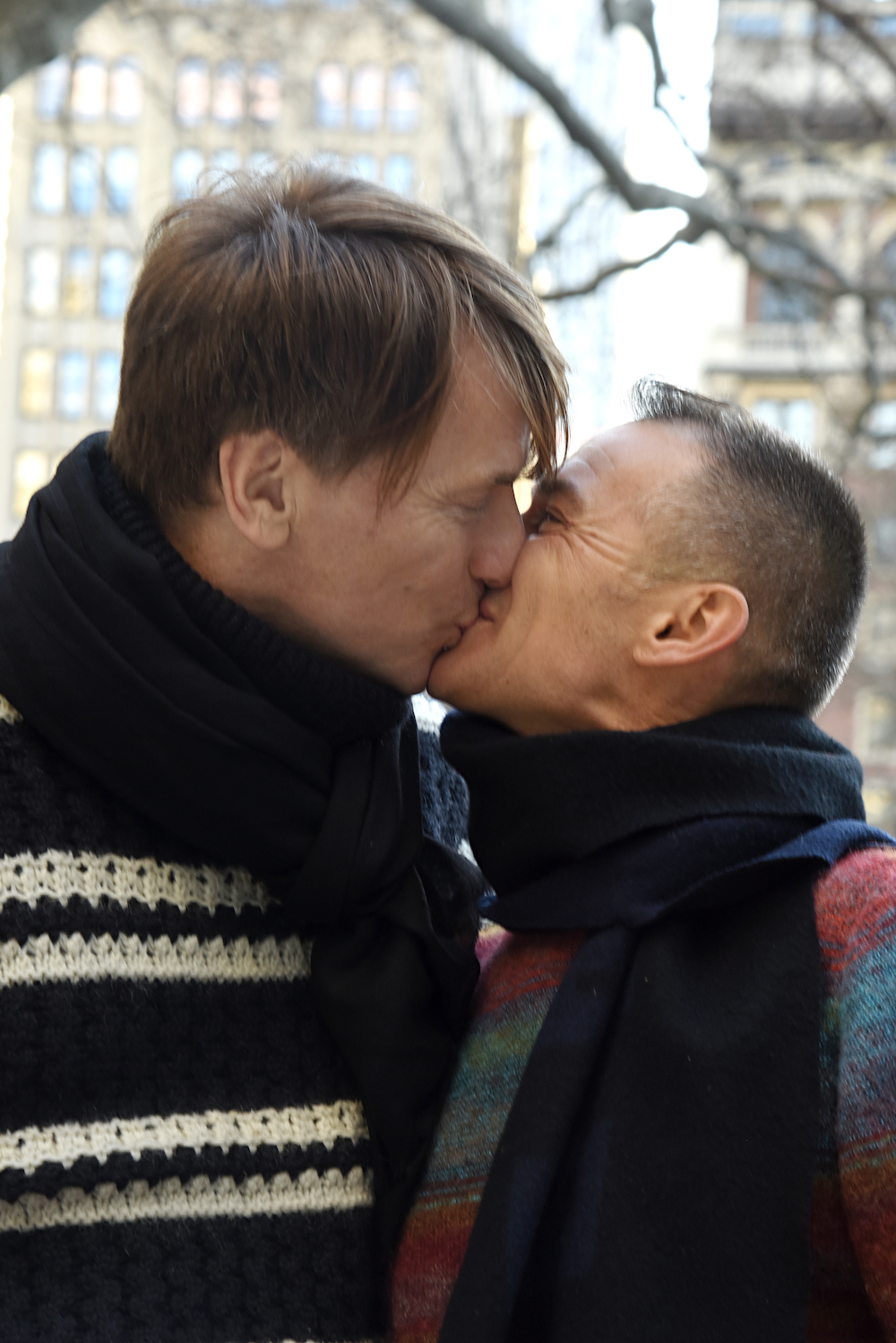 You seem so calm, Don, despite the chaos. What has brought you peace over these past few turbulent months?
Pascal, of course. Any couple who have survived months of lockdown together know that you come out stronger than ever. And our families. Every day, the past six months, we've been on FaceTime with my family. I'm a spiritual man, and my dad, my aunt, my sister and brother and I say the rosary, every day. We catch up, have tea, have a laugh…it has kept me sane. We feel like we're doing something positive – we're praying for peace and for people's health. And that bond of love between us is grounding and reassuring and it has been really important to me. Likewise, we see Pascal's mom every morning and evening. She's in Guadeloupe, an island in the Caribbean, where the virus is rampant so she's staying very much locked down. That human connection between us twice a day is a blessing.
Our human connections are what sustain us. 2020's biggest lesson.
Absolutely. I thank God again and again that we're all safe and healthy and pray that we make it through this. I don't know how this will all turn out but I'm positive that it'll be the right step. I always feel like I am being guided through life. For example, did you know that I trained to be a chef? I know! I always wanted to be a fashion designer, but I was doing quite well as a chef. I entered a competition in the Irish Independent to win second prize, an outfit for my sister, and ended up winning first prize, a tuition to fashion college in Dublin…at the same time, I was offered a chef position in a hotel kitchen, a job that I really wanted. In the end, I obviously decided to pack away my knives and go down the fashion road, which I think was the right move [laughs]. But there was a lot of anguish when I was at those crossroads, and as I'm writing my book I am seeing a pattern of similar moments. Each time I am guided in the right direction. I am hoping that the next chapter we move into will be a continuation of that.
Interview: Niamh Devereux
Photography: Gabe Araujo; gabearaujo.com