Derry Girls' final series is premiering this week, and with the show coming to an end actor Ian McElhinney decided to grab a few things from set, specifically from Grandpa Joe's wardrobe.
Speaking to Sunday Life, Ian revealed he nabbed Joe's iconic hat, but with permission of course. Explaining; "Actually in my case I took Granda Joe's hat but I was allowed to do so, it's a great hat and it's sort of iconic."
And that isn't all he grabbed. The Belfast man also took home some of Joe's shoes, something the actor does often after finishing up a project. As he said; "The other thing I took, and I tend to do this on a lot of shoots, if the shoes are comfortable I always take the shoes because it's not always easy to find shoes that are comfortable so I like to keep them!"
Although no word on if he got permission to actually keep the shoes, so lets hope he doesn't land in any trouble.
As for the future of Derry Girls, Ian is hoping it gets the same treatment as another one of his former shows, Game of Thrones.
The iconic series was filmed in Northern Ireland, and many of the filming locations were turned into tourist attractions. With fans being able to visit the studio and do location tours to see the sites where their favourite show was shot.
Ian, who played Barristan Selmy on Game of Thrones, would be interested in something similar for Derry Girls fans.
Explaining; "I would love to see an exhibition or a museum, I didn't know it was a possibility but I remember thinking at the time when we left the set, the house set, wouldn't it be great if people could come and visit this.
"I don't know if anyone has that in their head to do it or how they would do it, to my knowledge the set is still there and it hasn't been destroyed, so it's possible."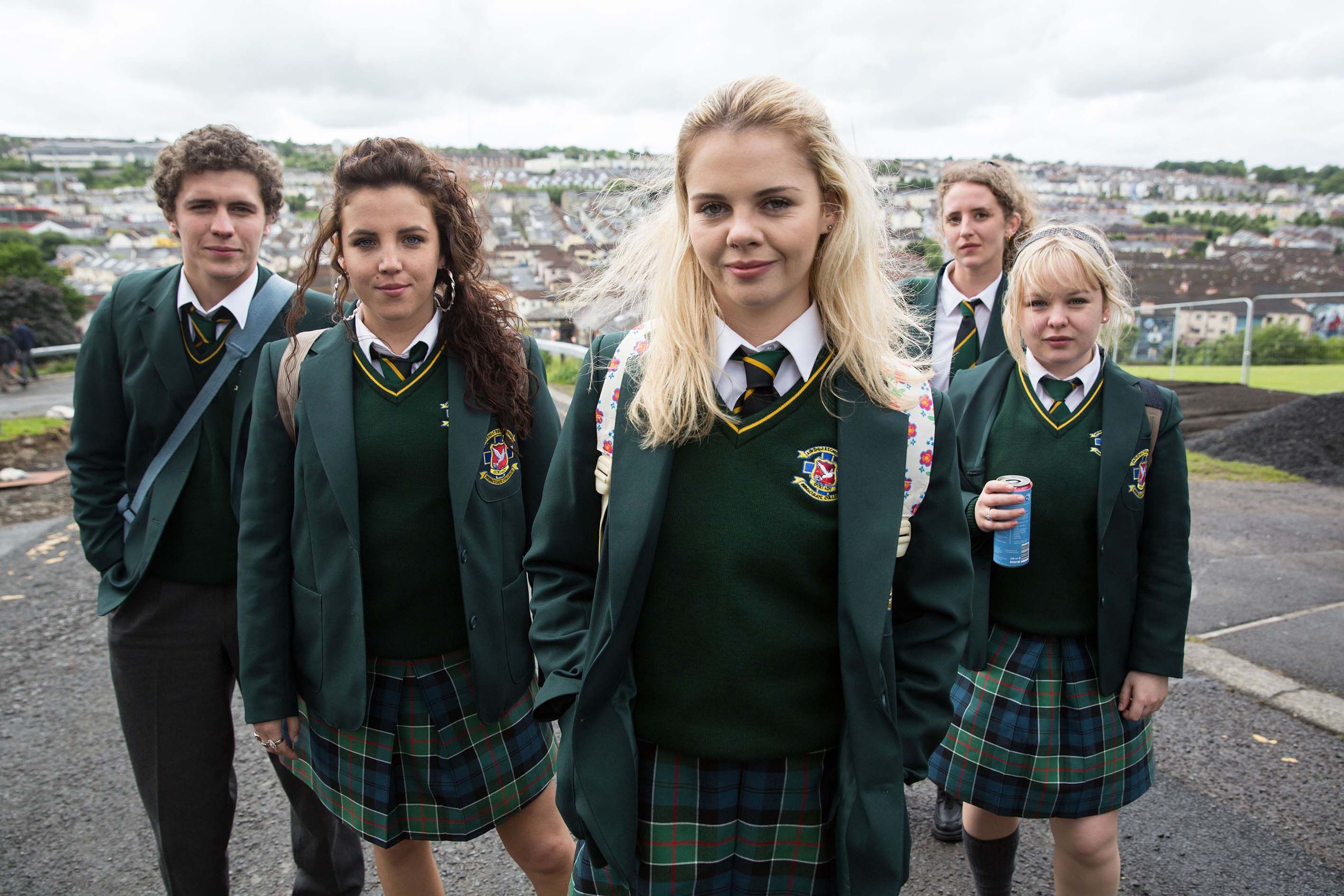 Season three of the show begins tomorrow, the 12th of April, at 9.15pm on Channel 4.
This series will see the girls (and James) get into the same kind of trouble as usual as they worry about exams, rock some truly iconic 90's outfits (including what looked like a stunning Kylie reference), and it will see the return of some of our favourite characters like Sister Michael and Father Peter.
This season will also see a special guest star as DJ Fatboy Slim will be making an appearance in the show.  Fatboy Slim, whose real name is actually Norman Cook, is said to be a massive fan of the show and will be starring as himself in one of the episodes.