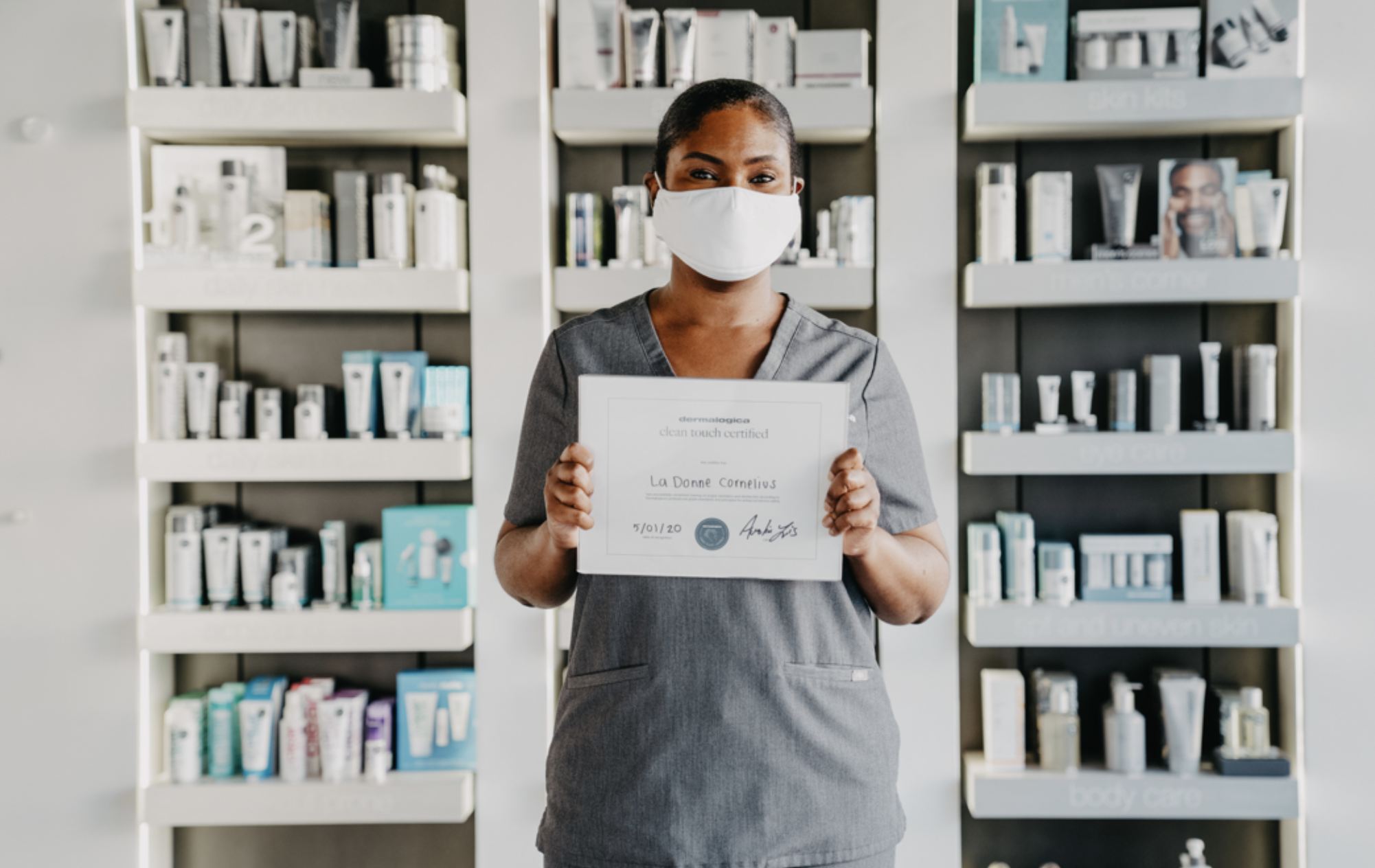 As we know, COVID-19 has greatly impacted many industries, particularly the beauty industry. Skin therapists have had to close their doors, and customers have been unable to receive services which are important for their health, well-being and sense of community.
Dermalogica revolutionised the skincare industry when it emerged into the marketplace in 1986 with innovative formulations, and now, they've stepped up to lead the industry back to a "new normal," and help spas and salons across the industry do the same. First and foremost, it is key that skin therapists are able to work safely, while clients can feel safe and secure when returning for their sought-after treatments.
This introduces Dermalogica's newly developed Clean Touch Certification, free training on their new Principles of Enhanced Service Safety available to skin therapists worldwide. Everyone who learns these principles will become Dermalogica Clean Touch Certified, which means they promise to uphold the highest standards in safety and sanitation.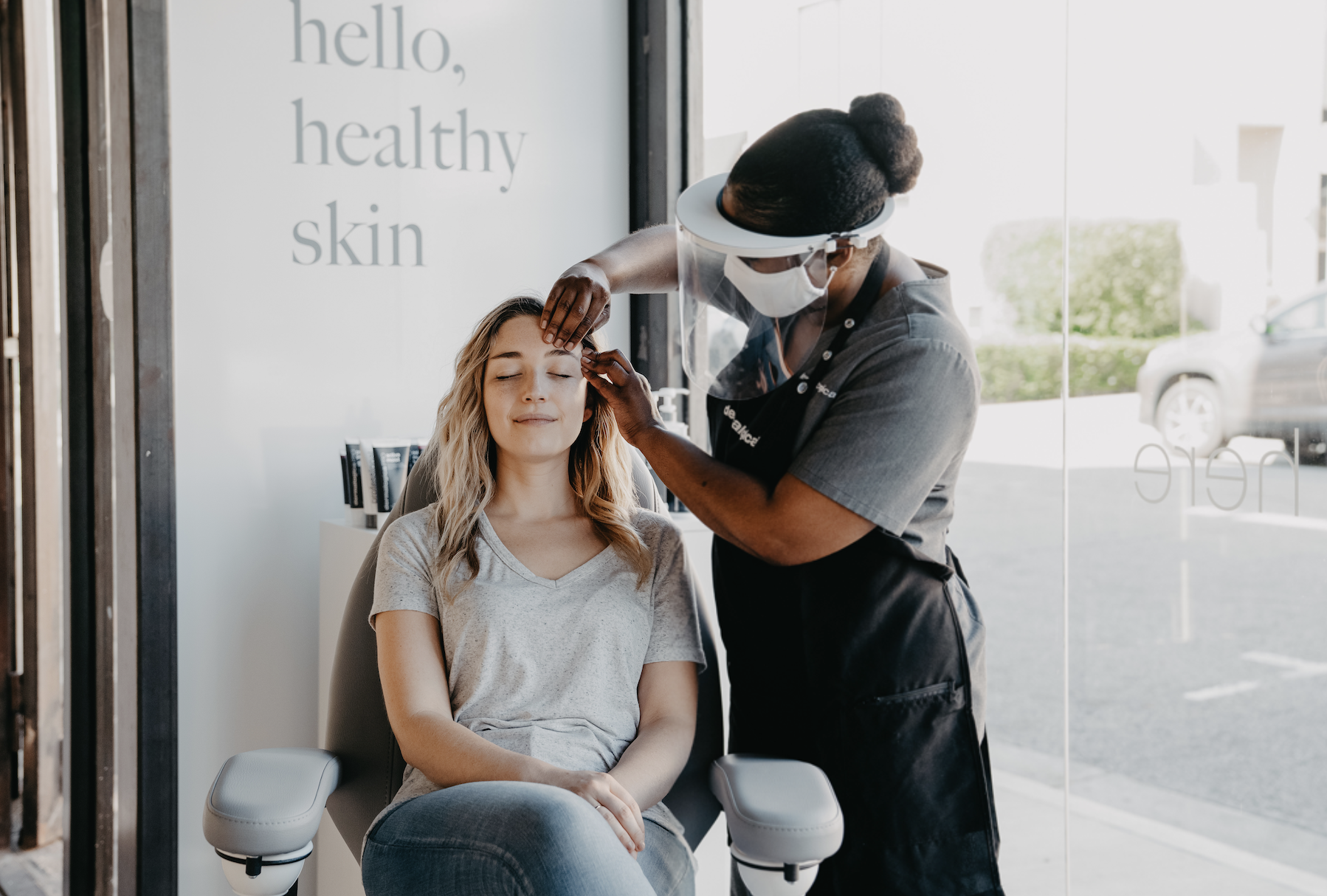 When you see the Dermalogica Clean Touch Certified seal, you can rest assured that your skin treatment is clean and safe. Dermalogica Clean Touch Certified skin therapists are trained to uphold the below professional-grade standards of safety and sanitation.
Developed in accordance with Dermalogica's professional-grade standards, and with the safety of staff and consumers as a top priority, the new measures include:
Dermalogica Principles for Enhanced Service Safety: a set of directives such as maintaining physical distancing by staggering appointments and limiting entrance; wearing masks in common areas and masks and face shields during treatments; hand sanitisation, handwashing, and sterilisation; as well as requirements for laundering and retail testers.
Detailed safety protocols that address specific touchpoints such as pre-appointment screening: client arrival and departure, retail and common-area floor services, treatment room sanitation, protective wear, and more.
Clean Touch Certification: awarded to skin therapists who complete free online training on the key principles and enhanced protocols. Upon completion, skin therapists will earn a certificate recognising them as Clean Touch Certified, which they can display in their salon, treatment room, or website.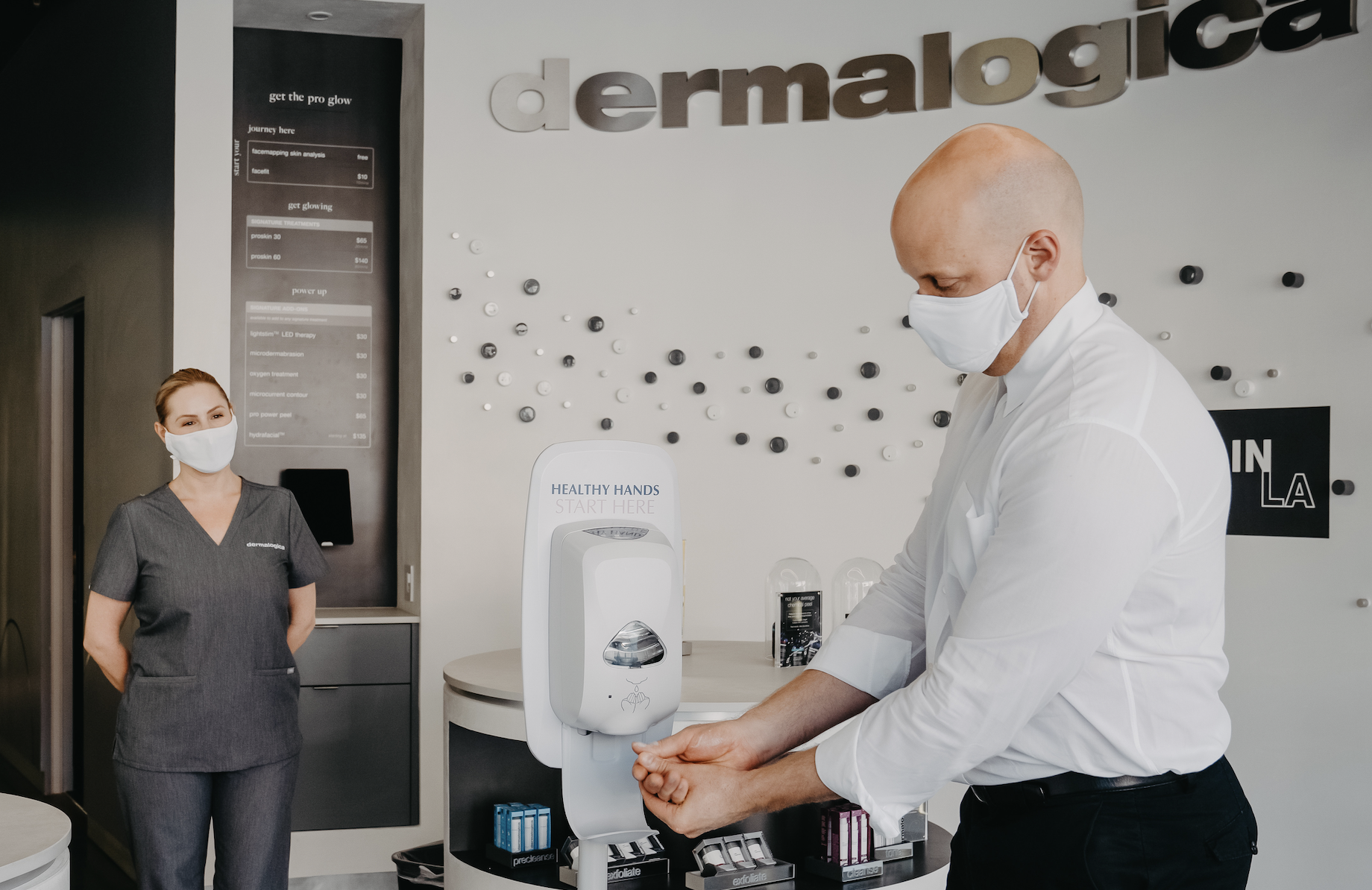 Industry-wide Clean Touch Certification helps drive skin therapists & clients, back into salons, while also ensuring the health & safety of both parties is prioritised, which certainly makes us feel at ease when returning to salons.
Of course, in circumstances like skin consultations and treatments, contact can not be avoided. In Dermalogica's 12 Safety Principles, the recommendation is against wearing gloves, due to the fact that being able to feel skin texture is an important part of professional skin analysis and frequent, proper handwashing is considered more sanitary.
"What counts is that we have defined the most appropriate steps now so that the industry can embark on the changes necessary to make facial skincare services a reality," according to Dermalogica Global CEO Aurelian Lis. "With big businesses focused on digital or sitting it out, skin therapists are not willing to give up on the important industry of human touch and connection."
Since the announcement of the Clean Touch Certification, there has been an impressive 42,500+ enrollments and 33,000 completions of the course. To use Dermalogica's store locator in order to find your nearest Dermalogica Skin Therapist, click here.
VIP Promotion