Dee Devlin stepped out to support Erin McGregor as she performed for the first time on Dancing with the Stars.
The majority of the McGregor clan, including Erin's mum, dad, sister Aoife, daughter and hubby, also arrived at the studio to watch on as she made she dance debut, however brother Conor was a no-show.
Erin and her dance parter Ryan McShane performed a salsa, and received the highest score of night, 23 points.
Ahead of the show, the fitness model told VIP Magazine, "I'm very nervous. I've been taking a lot of Rescue Remedy.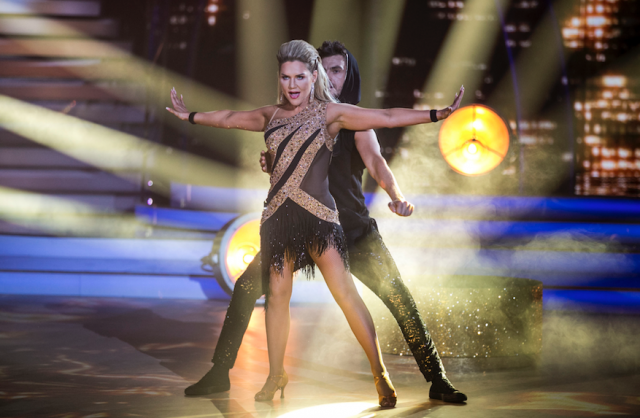 "I can't wait to get out onto the stage though and get the first one over with."
After her performance, a very relieved Erin said, "I tried to bring out my inner fighter I hope I brought her out tonight. I feel amazing, I'm really proud.
"I did this for all the mams out there who supported me when I didn't think i'd be able to do it. They're at home with their housecoats on watching me."