As 2018 begins, most people are putting together a list of things they would like to achieve this year.
From health and fitness to travel and career goals, everyone's New Year's resolutions differ.
Dawn O' Porter put together a hilarious list of, shall we say, practical aims.
The writer and presenter spend some of 2017 on maternity leave after welcoming her son Valentine in July.
She and husband Chris O'Dowd's first son Art was born in January 2015.
It seems two children may be enough for the couple if Dawn's list is anything to go by.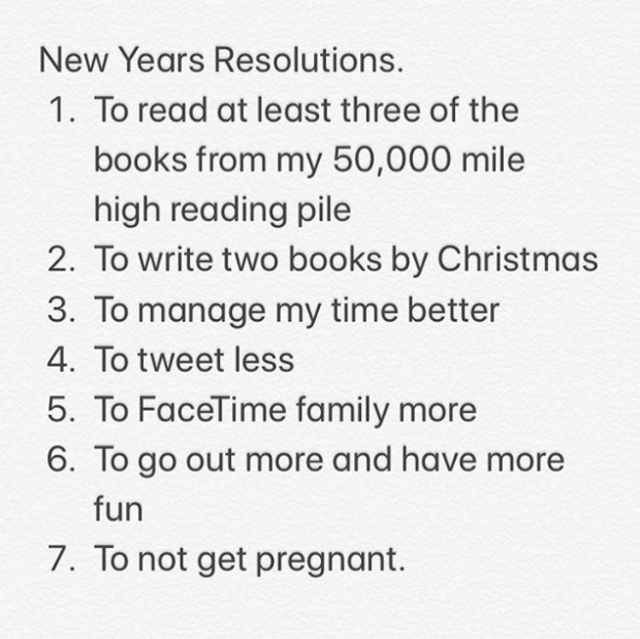 As well as reading more and writing her own books, Dawn's last item on the list is to not get pregnant in 2018.
The star's followers took to the comments to agree with her sentiment.
"1 and 7 I'm with you all the way!"@Lucy_King26 said.
"No. 7… top of my list." @carolinesheehan added.
We hope Dawn achieves everything on her list!