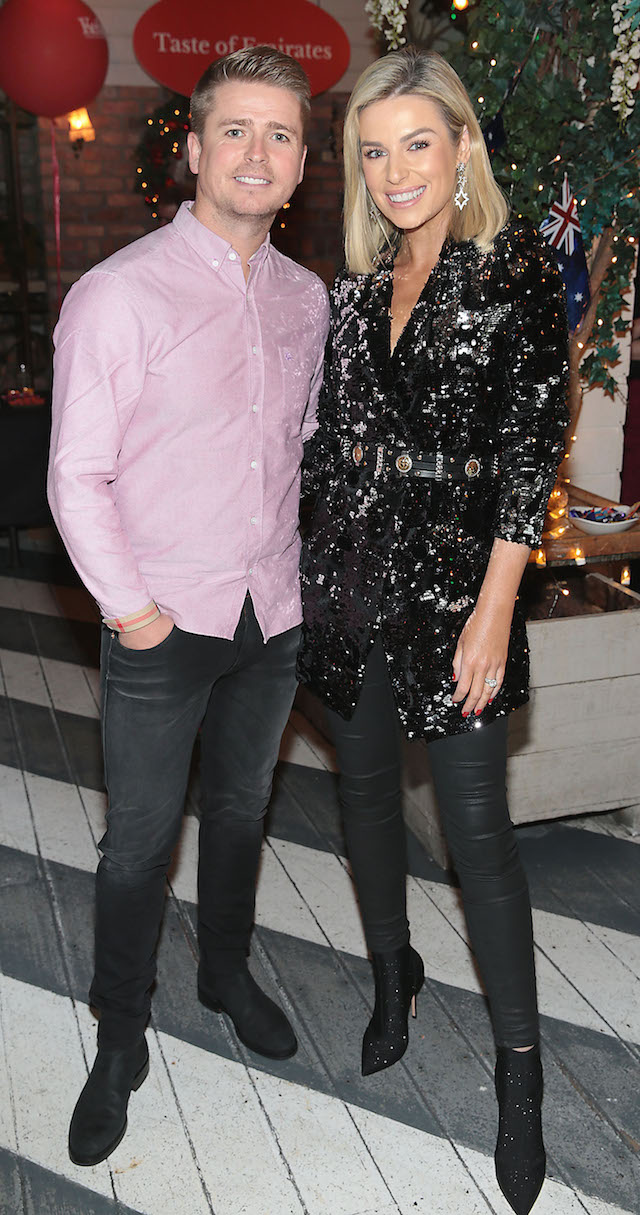 Emirate's held their annual Christmas party in House on Leeson Street last night, with a whole host of famous faces in attendance.
Pippa and Brian Ormond, Roz and Rachel Purcell, Brent Pope and Ruth Scott were among the guests on the night.
During the Australian themed bash, party-goers enjoyed a BBQ, Tim Tam biscuits, marshmallows, while sipping sunshine cocktails.
Check out all the snaps below!