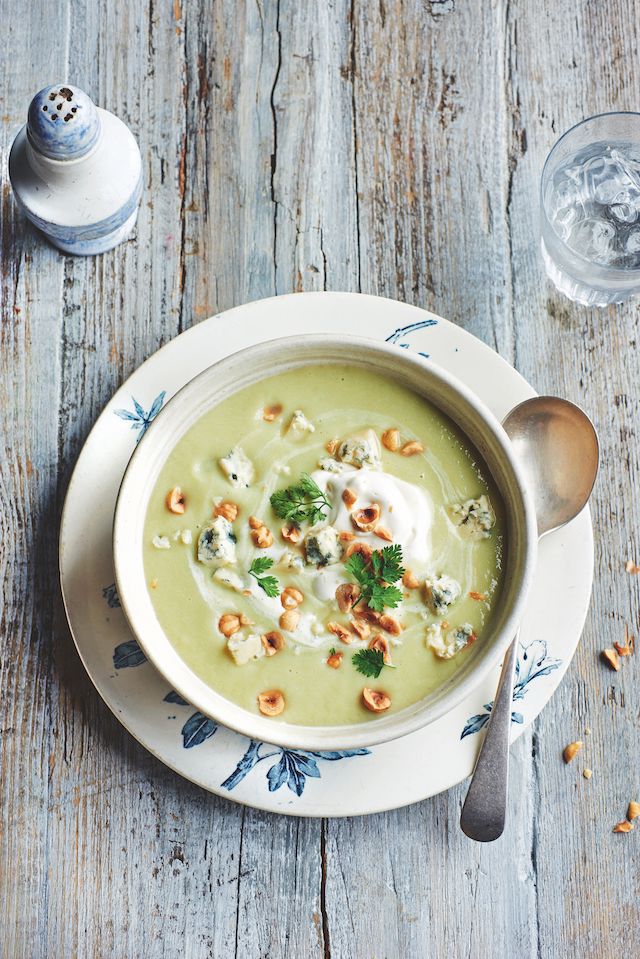 Winter Celery Soup with Cashel Blue and toasted hazelnuts
Serves 8–10
"Celery gets a bad rap but at Ballymaloe we cook it in lots of exciting ways – I love this wintery soup, light and delicious garnished with creamy crumbly blue cheese and some toasted hazelnuts."
INGREDIENTS
600g celery, finely chopped
45g salted butter
150g potatoes, peeled and cut into 5mm dice
150g onions, chopped
850ml homemade chicken stock
150–300ml creamy milk
salt and freshly ground black pepper
For the garnish
a few tablespoons whipped cream
2 tablespoons Cashel Blue or Crozier Blue cheese,  crumbled
2 tablespoons hazelnuts, skinned,  toasted and coarsely chopped
sprigs of chervil or flat-leaf parsley
METHOD
Use a potato peeler to remove the strings from the outside stalks of the celery and save to use in stock.
Melt the butter in a heavy-bottomed saucepan. When it foams, add the potatoes, onions and celery; toss in the butter until evenly coated. Season with salt and freshly ground pepper. Cover with a paper lid (to keep in the steam) and the saucepan lid and sweat over a gentle heat for about 10 minutes until the vegetables are soft but not coloured. Add the chicken stock and simmer for 10–12 minutes until the celery is fully cooked. Liquidise the soup, add a little  more creamy milk or stock to thin to the required consistency. Season to taste.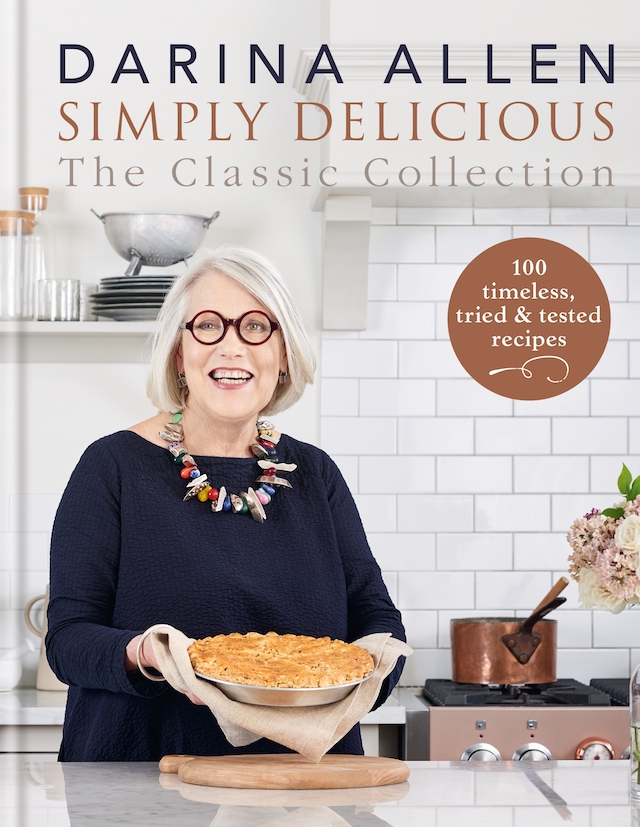 Serve the soup piping hot with a little blob of whipped cream on top. Sprinkle with the crumbled Cashel Blue, coarsley chopped hazelnuts and sprigs of chervil or flat-leaf parsley.
VARIATION  For a vegetarian version  substitute vegetable stock for the chicken stock and for a vegan option use extra virgin olive oil instead of butter and omit the milk, cream and cheese.