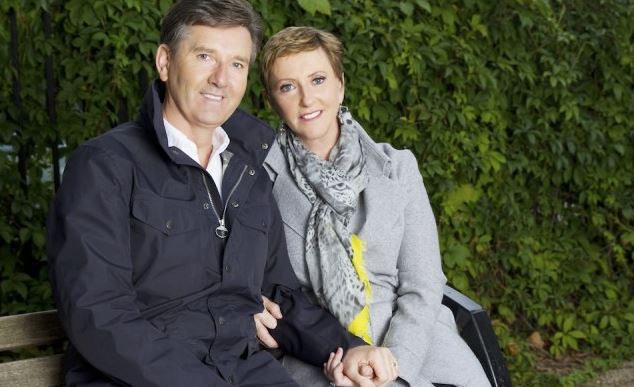 Daniel and Majella O'Donnell have opened up about life in lockdown, revealing they're finding it incredibly tough being away from their family.
While they can't be with children Siobhan and Michael, or their grandkids Olivia and Archie, they've been keeping in touch through video calls, chatting as much as possible.
Speaking to Ryan Tubridy on the Late Late Show, Majella said, "We're absolutely missing them and the thing is Archie's only two. We haven't seen them since January."
Daniel continued,"But you know we're on the WhatsApp and the video. It's terrific really that we have technology.
"Olivia has a guitar, she's five and she said to me a few days ago 'Grandad will I play you a song?' I said, 'I'd love that'.
"When she finished strumming for me she said, 'Where's nana? I'll play nana a tune too' and Archie has a mouth organ."
While appearing on the show, the couple asked viewers to donate to St. Vincent DePaul as the charity has struggled through the pandemic. Since Friday night, donations have surpassed €900,000.