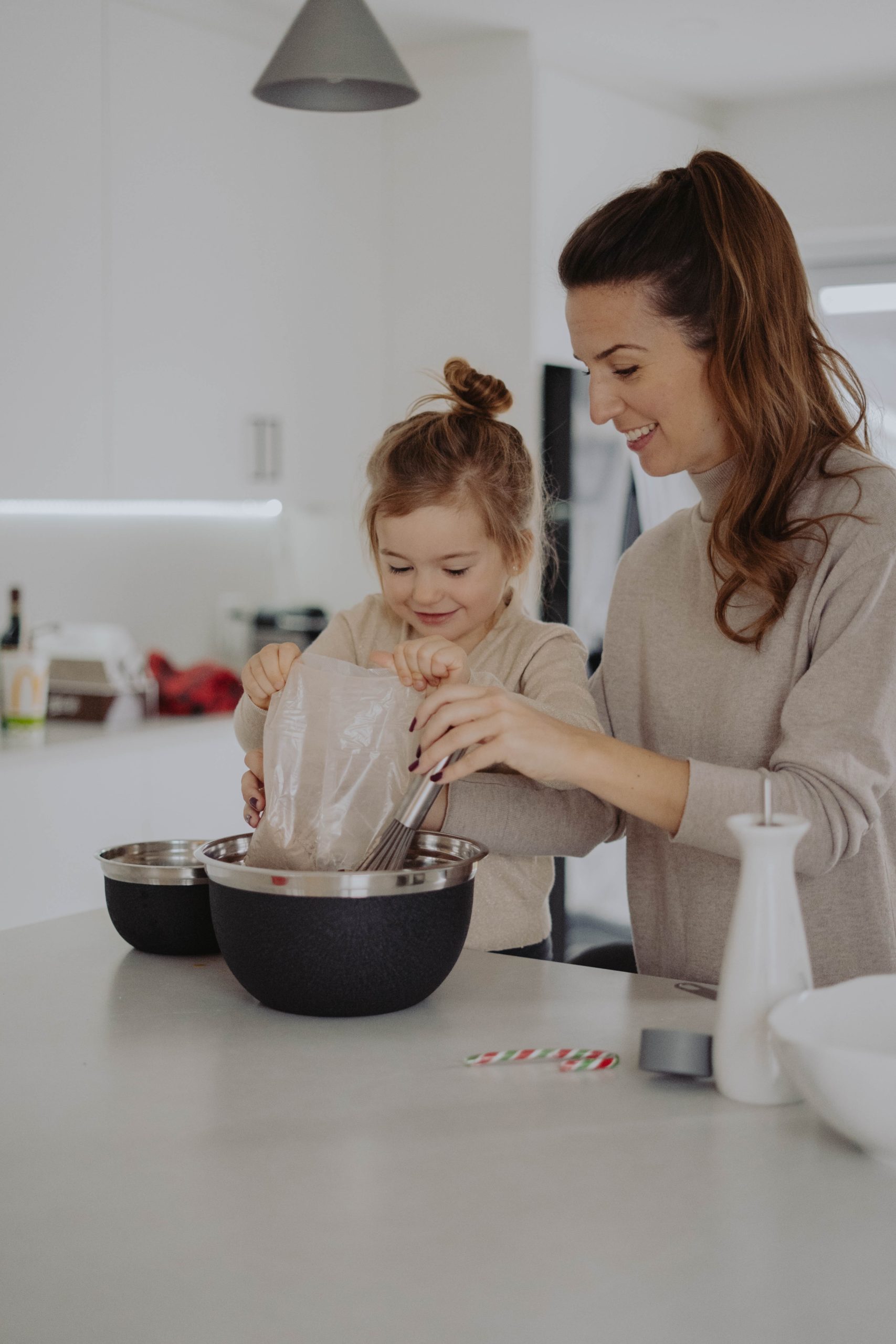 This Mother's Day, why not show your mum you care with a home-baked treat, or spend the afternoon cooking up a storm with your own little ones?
Whether you'd prefer a delicious lemon drizzle or something a little more chocolatey, our friends in Aldi have created two mouth-watering recipes so you can create the perfect cake from the comfort of your kitchen.
Lemon Drizzle Cake with Thyme Syrup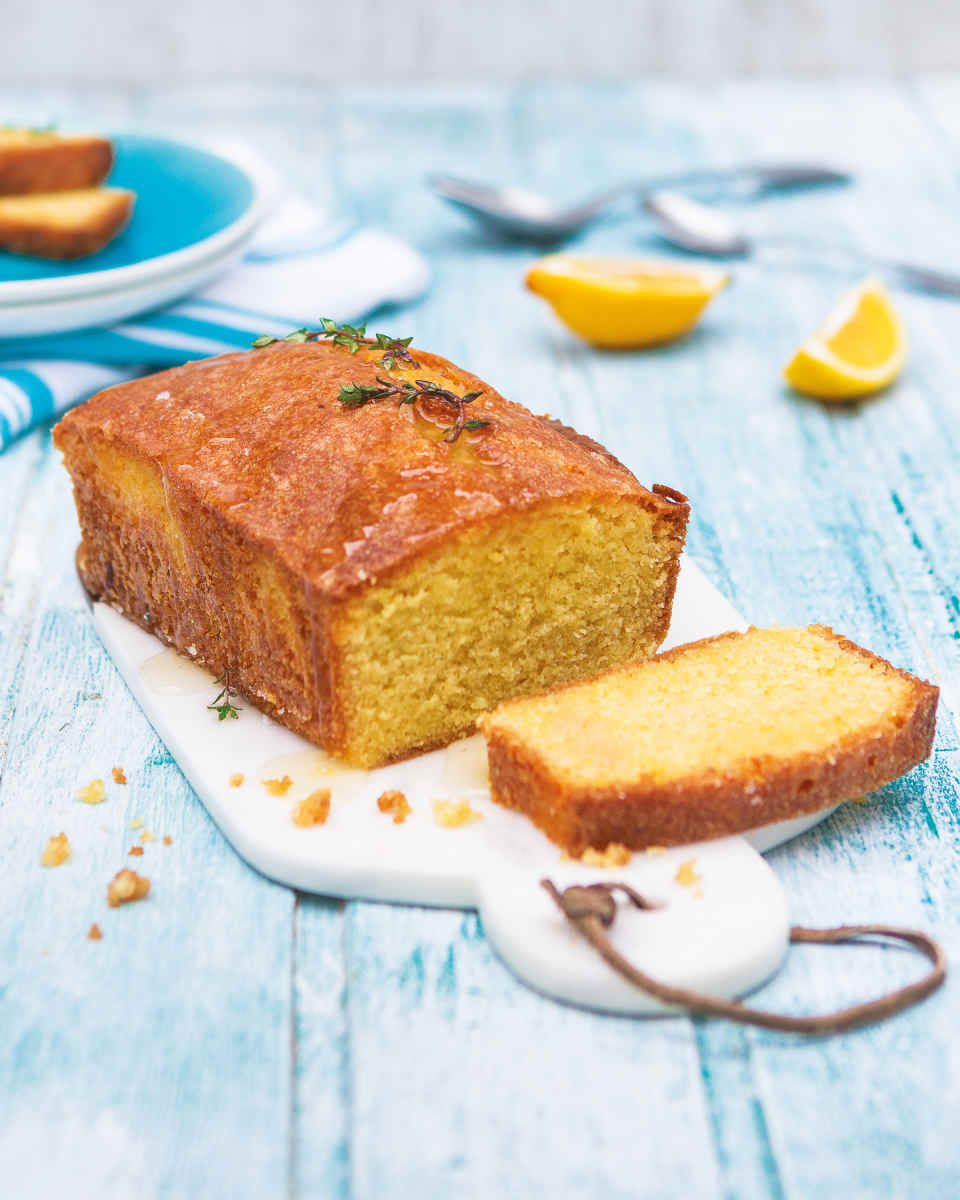 Ingredients:
For the cake:
225g Kilkeely Pure Irish Creamery Butter, softened
225g The Pantry Caster Sugar
4 Eggs
225g The Pantry Self-Raising Flour
Zest of 1 Lemon, finely grated
For the drizzle topping:
Juice of 1 and a half Lemons
85g of The Pantry Caster Sugar
2 sprigs of Fresh Thyme
Method:
Pre-heat your oven to 180c/ 160c/ gas mark 4. Line a loaf tin (8 x 21cm) with baking paper.
Cut the butter into cubes and place in a large mixing bowl. Add the sugar. Use an electric whisk to beat until smooth and fluffy. Gradually add in the eggs, one at a time, beating until mixed through. Don't worry if your batter goes a little lumpy at this point; it will smooth itself out once the flour is added.
Sift in the self-raising flour. Grate in the zest of the lemon and use a large metal spoon to gently fold together the ingredients.
Bake in the oven for 45 – 50 minutes.
Meanwhile, mix the lemon juice and sugar in a bowl until the sugar has dissolved. Add the sprigs of fresh thyme to this syrup and set aside.
After 45 minutes, check if the cake is done by inserting a skewer into its centre. If it comes out clean, it's done. If the skewer comes away with some batter, give it another 5 minutes.
Once the cake is baked through, remove from the oven and allow to cool for 5 minutes. Then, use a skewer to prick the cake all over. Cover with your lemon and thyme drizzle.
Top with some extra fresh thyme and some thinly sliced lemon peel.
Chocolate Biscuit Cake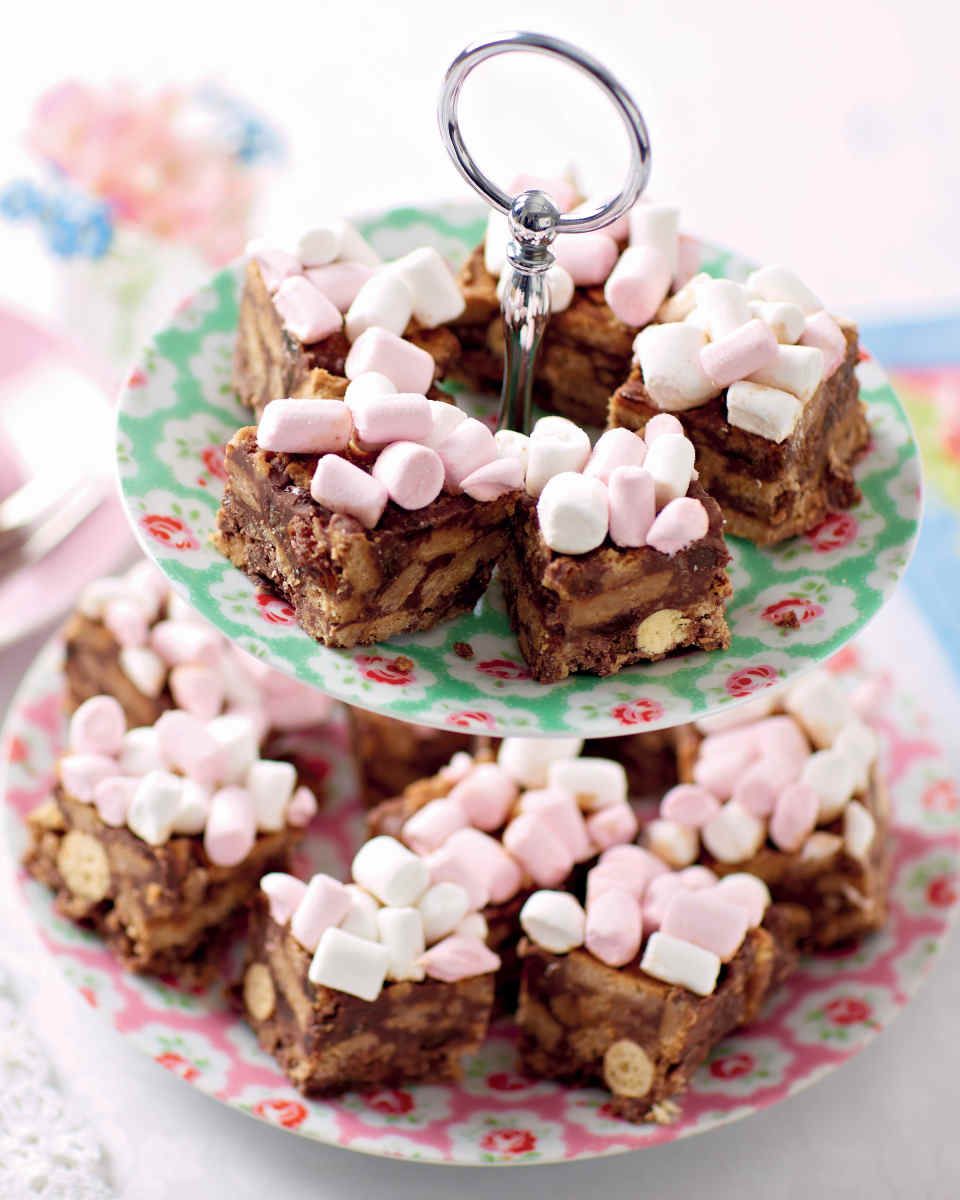 Ingredients
300g Dairyfine Chocolate
100g Kilkeely Pure Irish Creamery Butter
2 tbsp Kilcree Gold Manuka Honey
250g Broken Biscuits – Digestive/Rich Tea
75g Maltesers
75g The Pantry Sultanas (optional)
50g The Pantry Mini Marshmallows
Method
Line a 20cm (8") square baking tin with a double layer of cling film.
Put the Choc Bloc, butter and honey in a heatproof bowl and place over a small saucepan of simmering water (do not allow the water to touch the base of the bowl).
Stir occasionally until melted.
Stir in the biscuits, Maltesers and sultanas.
Use the back of a spoon to press the mixture into the baking tin.
Scatter over the mini marshmallows and press lightly into the top.
Cover and refrigerate until set.
To serve, turn out of the tin, remove the cling film and cut the cake into small squares.
If you'd also like buy your mum a bottle of something nice to mark the occasion but don't know where to start, Tom Doorley shares his top picks.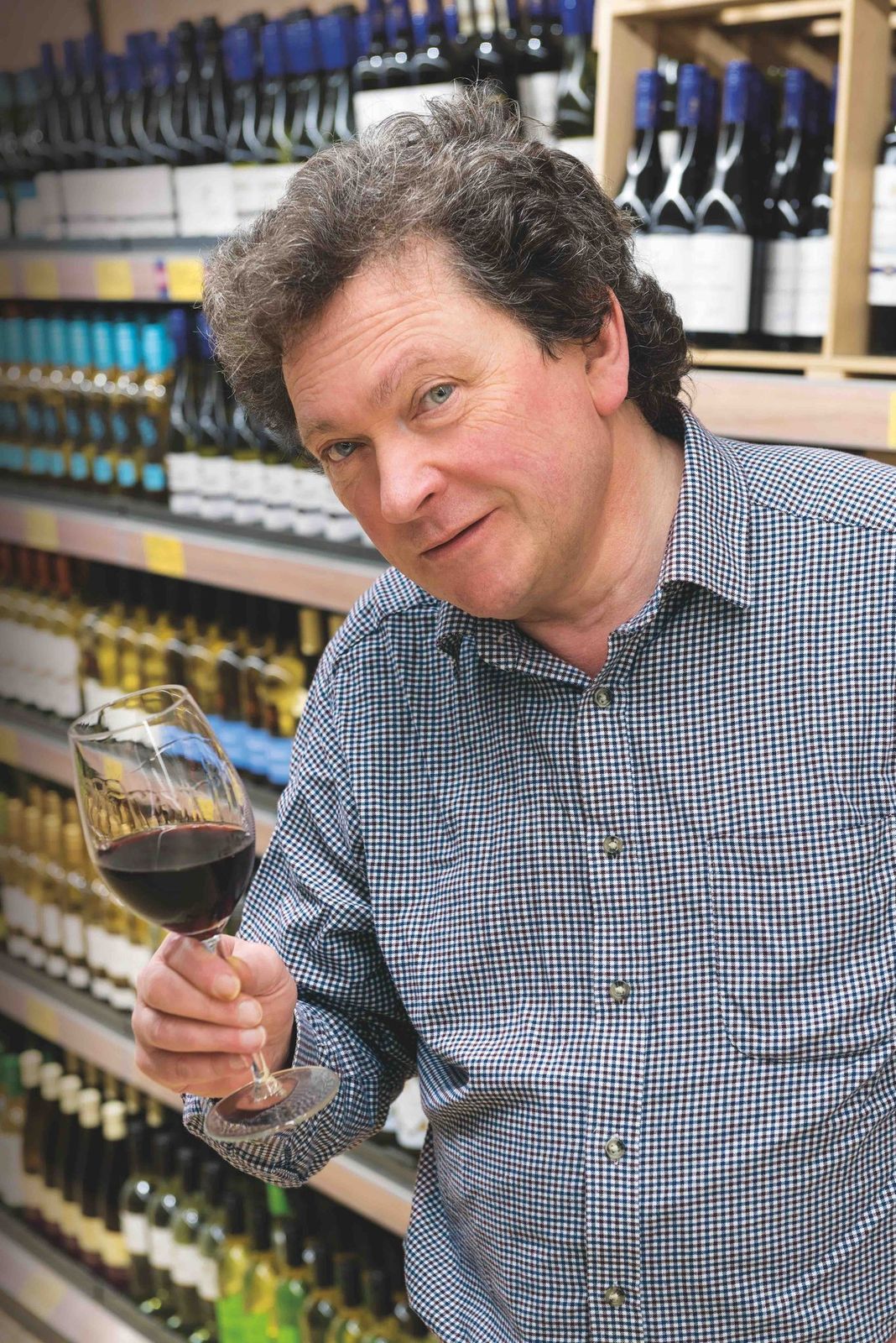 Vignobles Roussellet French Malbec Syrah, €7.49
Zingy, zesty and pungent, this dry and fresh Sauvignon Blanc is all about blackcurrant leaf, green peppers, passionfruit and citrus zest.
Costellore Prosecco Spumante DOC €10.99
A Gold medal winner at the Global Prosecco Masters 2020. Soft and fruity peach and pear flavours, with notes of breezy apple peel and lemon zest.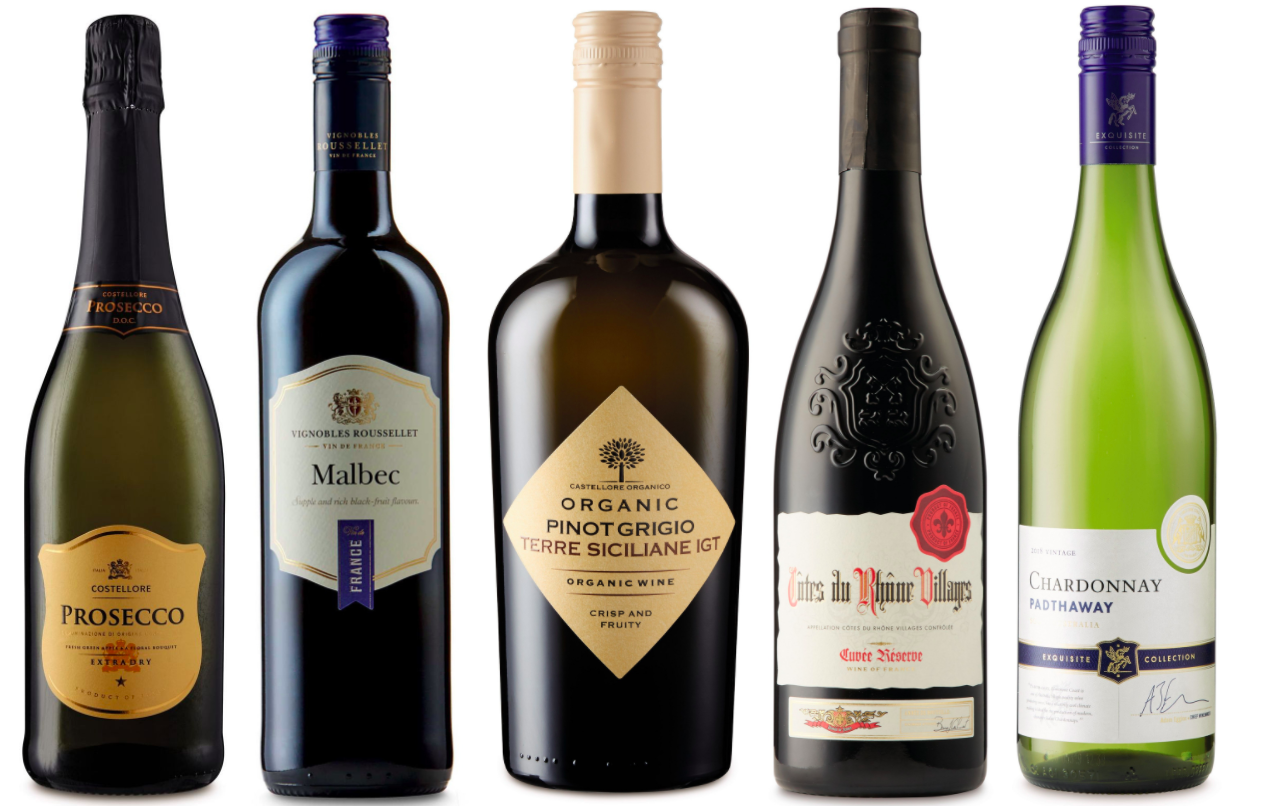 Castellore Organic Pinot Grigio €7.99
Grown using organic methods, the grapes used for this Pinot Grigio result in an intense nose of pear and green apple,
followed by aromas of acacia flowers and honeycomb.
Côtes du Rhône Villages €7.49
An absolutely classic red wine with a very nonclassic price tag, this blend of Grenache, Syrah and Mourvèdre, rich, spicy, plummy, tastes much dearer than it costs.
Specially Selected Padthaway Chardonnay €7.99
Luscious but crisp, ripe and buttery, this Oz white makes roast turkey taste even better.
Find everything you need this Mother's Day at Aldi stores nationwide.