Haircare is one thing that often flies under the radar. Once our shampoo and conditioner does its job, many of us tend to leave it at that as long as our hair seems healthy.
But over the past year, we haven't been putting our hair through the daily rigmarole of heat styling, resulting in plenty of people using this as their chance to get their hair in tip-top condition.
Although when you don't see your hairdresser to ask their advice, where do you start? Have you been using products that aren't benefiting your hair in any way?
We caught up with Fiona O'Connor, Head Educator for Haircare at Millies.ie to find out how you can figure out your hair type, how to ensure your hair is in its best condition and her top tips for finding the best products for you.
Is there a simple way to find out what your hair type is at home?
Yes, it's quite easy. Select several individual strands from different areas on your head, gently pinch one strand at a time between your thumb and ring finger, and slowly move it down the strand of hair. If you can barely feel it, or not at all, you have fine hair, if you feel it you have medium hair, and if it has an uneven surface for root to tip you have thick/coarse hair. The quantity of hair you have can vary from hair type to hair type. Do this when your hair is in its natural state and not after heat styling.
If you're still unsure of your hair type, is there any 'one size fits all' products?
Yes and no. If your hair is largely unproblematic then yes, something like Kerastase Nutritive Duo Set is great for normal to slightly dry hair and has a great balance between cleansing and treating your scalp and hair. However, if not, and you have a specific concern or difficulty with scalp health or the condition of your hair it is best to speak to a professional and follow their advice.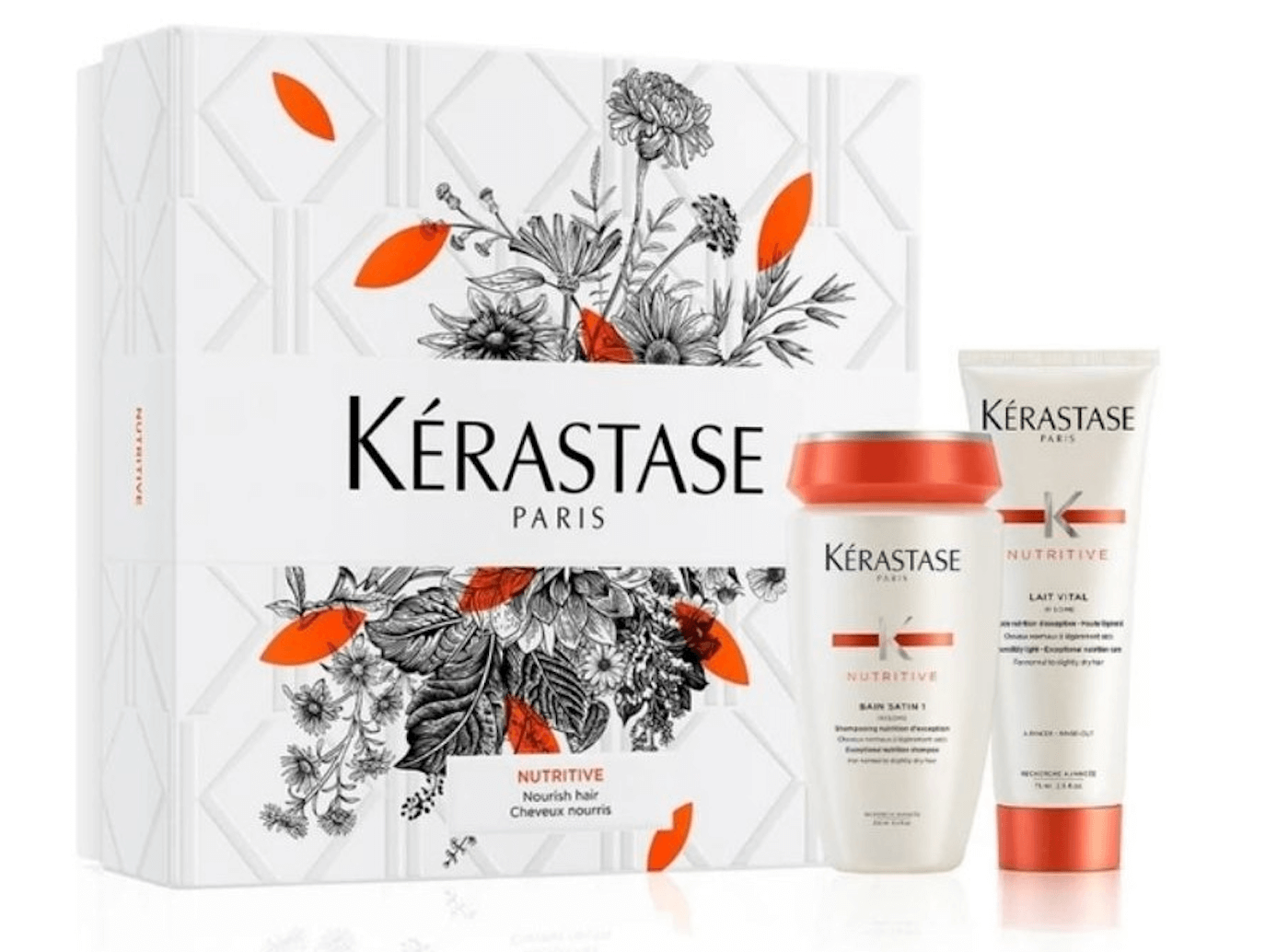 What is the best way to get your hair in its best condition at home?
My Mum always insisted we use professional products on our hair, and I stand by that. The difference in the effect they have on your hair is like night and day. The ingredients are active and penetrate the hair, they are more tailored to treat specific issues too, such as breakage, colour fade, and dehydration. Using a gentle hand and not being too aggressive with your hair will reduce breakage. Also drinking plenty of water to keep hair and scalp hydrated, and daily brushing from the root to stimulate blood flow to your scalp and pull natural oil away from the root area. Pay attention to your scalp, a healthy scalp is the foundation of healthy hair.
Do hair products need to be changed often, or is it fine to keep using the same ones?
If it's not broken, don't fix it, but, often what happens is someone will select their hair care to treat a certain issue and once that is remedied then they no longer need those particular products. Let's say you have historically bleached your hair and used protein-rich home care to maintain the strength and condition. Now though you're going back natural, your natural hair will have different needs to lightened hair. So you should treat your lightened ends as coloured hair, and change what you use on the roots to suit the needs of your natural hair.
What's the easiest way to find the right products online?
I would say, think about what frustrates you about your hair and move towards home care to address that dilemma. Buy from a trustworthy source, you would be amazed how many counterfeits there are out there, and God knows what's in them! Check what your hair type is, as we mentioned, and if you are still unsure ask for some advice. Both our hair and skincare teams in Millies are always happy to help customers with queries about what they need, that is our passion. You can find us on Instagram and Facebook, or you can email us too at info@millies.ie