We all love a bit of Abrakebabra, and seemingly so does Ireland's  own Colin Farrell.
Being interviewed on Jimmy Kimmel Live last night Farrell shared his love for the Irish fast-food chain stateside.
Apparently he had spoken to Jimmy and The Ellen Show about the restaurant before and they gave him a 'gold card'.
This gave him free food whenever he wanted in any of their restaurants because he "basically took the f*cking thing international."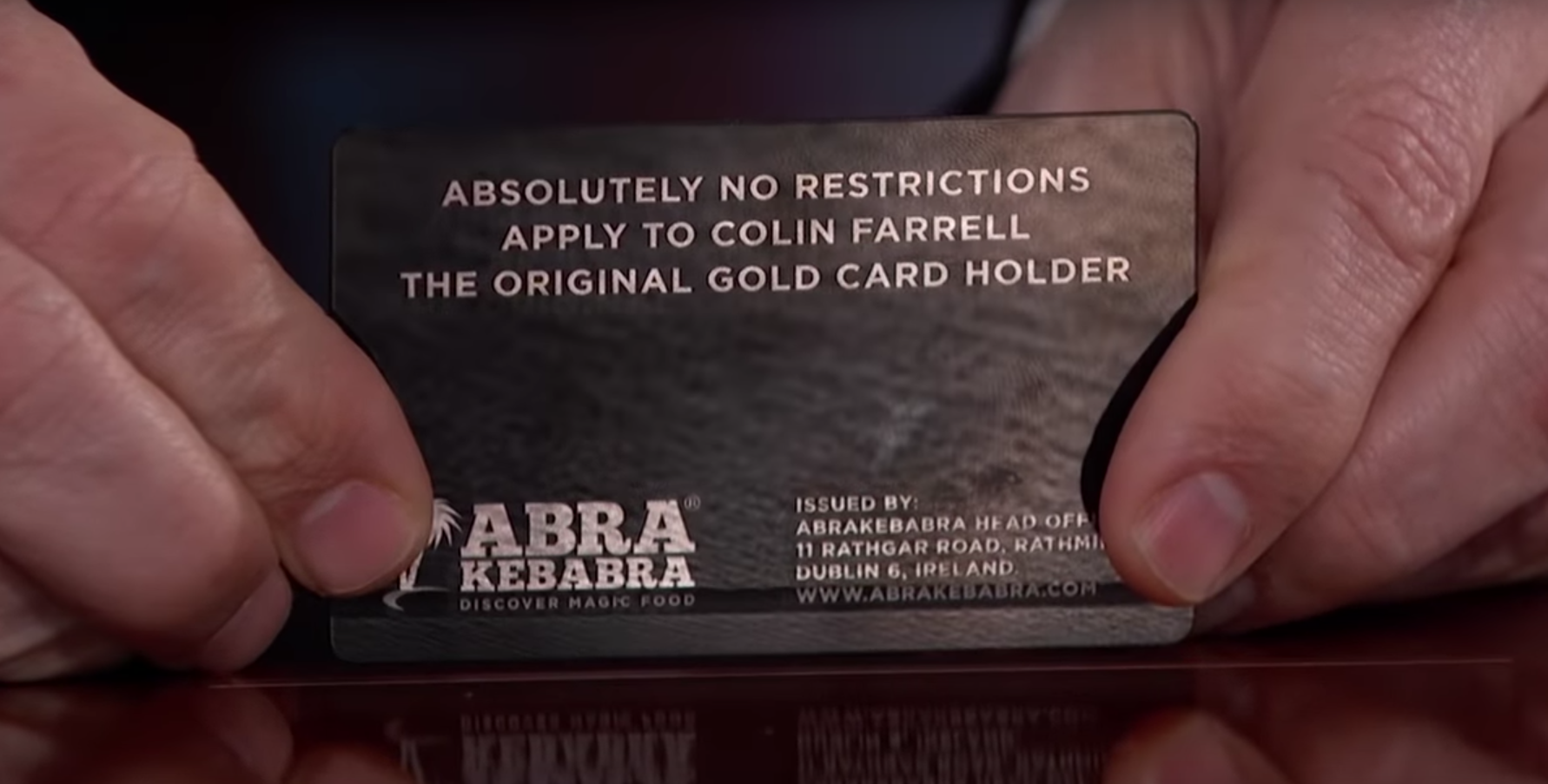 Now he is the only owner of a 'black card' which they had specially printed for the star. As Colin said himself "ain't no-one has a black card…the Pope doesn't have a black card."
He even had the card with him on the show and took it out to show Jimmy. The back of it says;
"Absolutely no restrictions apply to Colin Farrell."
Apparently the card has no limit so here's hoping we bump into Colin on our next night out in Dublin.
You can watch his interview below.