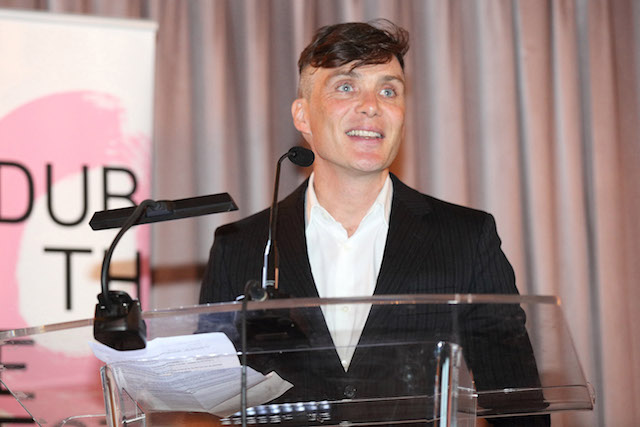 Cillian Murphy has been honoured for his outstanding contribution to theatre in Dublin this week.
The Peaky Blinders star received the award at the Dublin Theatre Festival's annual Gala Benefit Night at The Westbury Hotel in Dublin City on Saturday 13 October, surrounded by other familiar faces in the industry.
The actor recently starred in Grief is a Thing With Feathers in the O'Reilly Theatre in Dublin, as well as the Black Box Theatre in Galway, and has previously worked on productions such as Disco Pigs, Ballyturk and Misterman.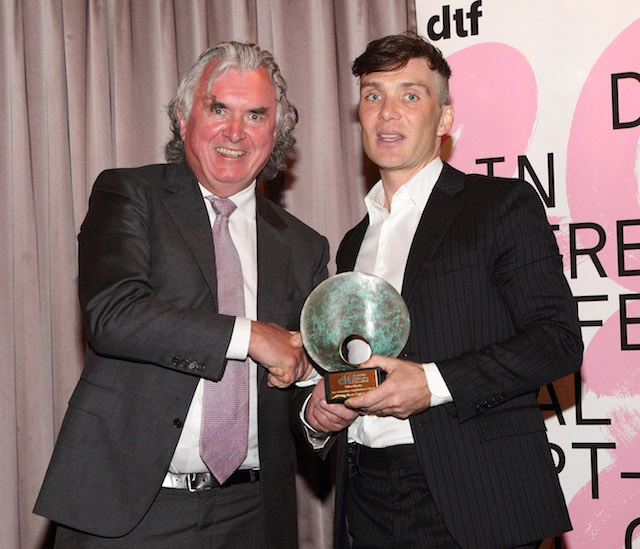 Guests included Neil Jordan and Derbhle Crotty, as well as Maria Walsh, and speakers on the night were Dublin Theatre Festival Artistic Director and CEO Willie White, from Landmark Productions, Anne Clarke and from Gala International Arts Festival Paul Fahy.
Huge congratulations to Cillian!