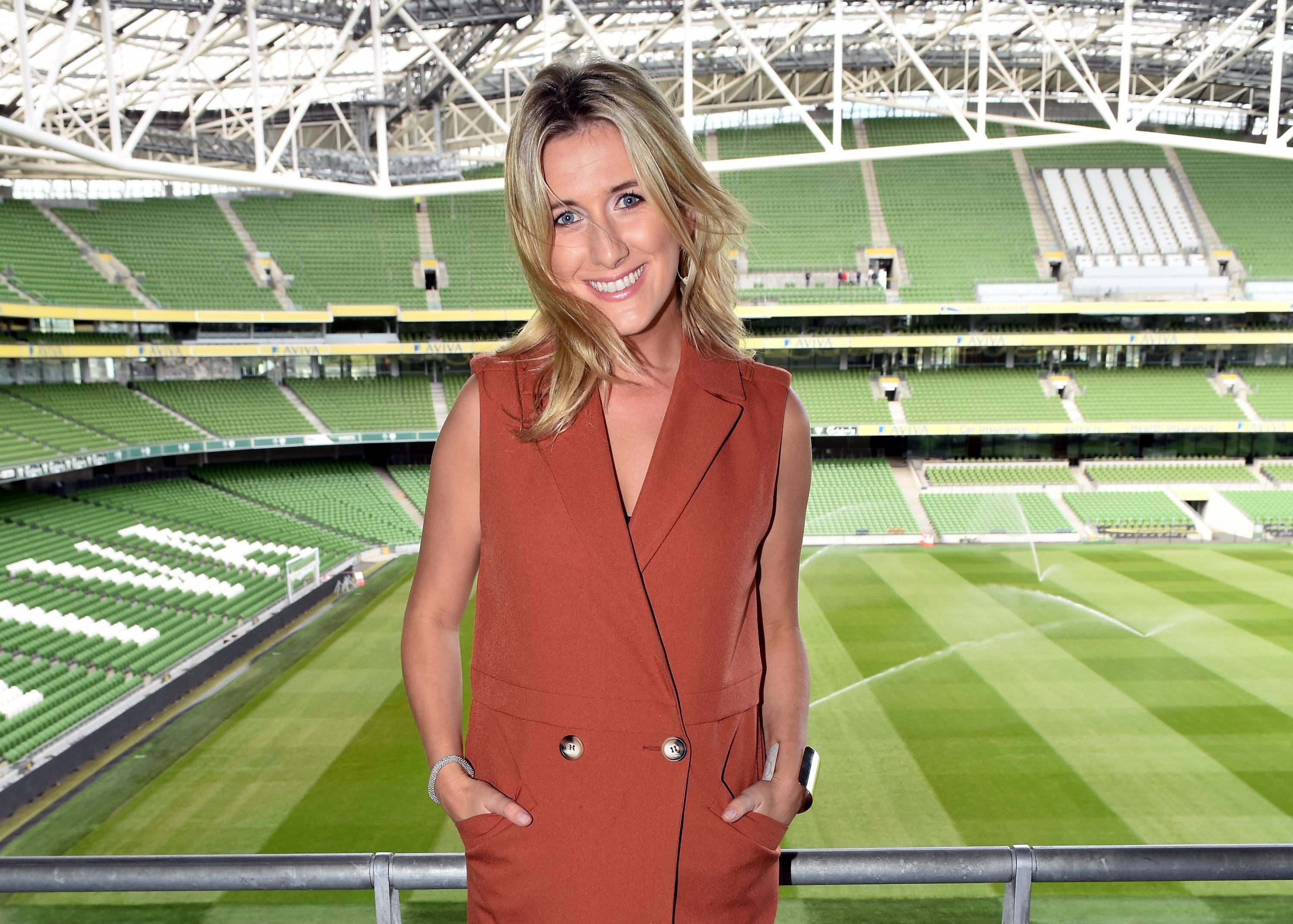 Ciara Doherty is showing the first signs of her gorgeous baby bump as she presents Ireland AM on TV3.
The star sported a stunning pink knee-length shift dress with a pleated hem on the show today.
Ciara posed for a snap of her look before the show began and gently cradled her growing bump.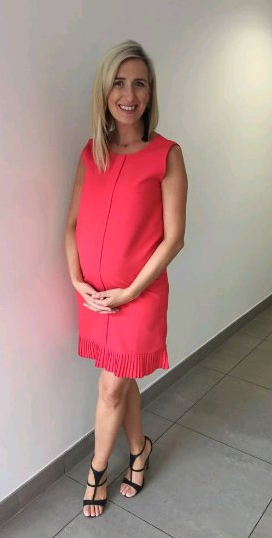 The star is about four months pregnant and she and husband Richard Stern are set to welcome their first child in January.
Last month the 35-year-old revealed she was 'thrilled' to have a baby on the way.
Speaking to her co-hosts she also added that she feels 'incredibly lucky' to be expecting.
The host and her husband tied the knot last August.