Chupi Sweetman has shared the beautiful meaning behind her daughter Aya's name.
The jewellery designer welcomed her first child to the world with husband Brian Durney earlier this month, after three years of IFV.
She revealed their road to parenthood was "unbelievably tough" but is so grateful to finally hold the baby in her arms.
Sharing the inspiration behind their daughter's name, Chupi said, "From the very start we knew she would be Aya. It's from one of my favourite childhood books and means miracle in Arabic."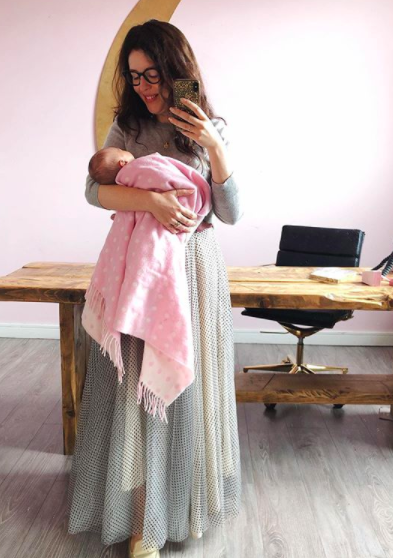 She added, "Aya is also the god of the moon in ancient Egypt and means beautiful in Japanese so it's hopefully a name that will grow with her."
Chupi reveals her relationship with Brian has also grown during this time, as they settle into life as new parents.
"We celebrated 20 years together at the start of lockdown," she said.
"I knew having a baby would change our relationship but I didn't know it would make it even better. His love and strength and courage through these last few weeks have been my rock."