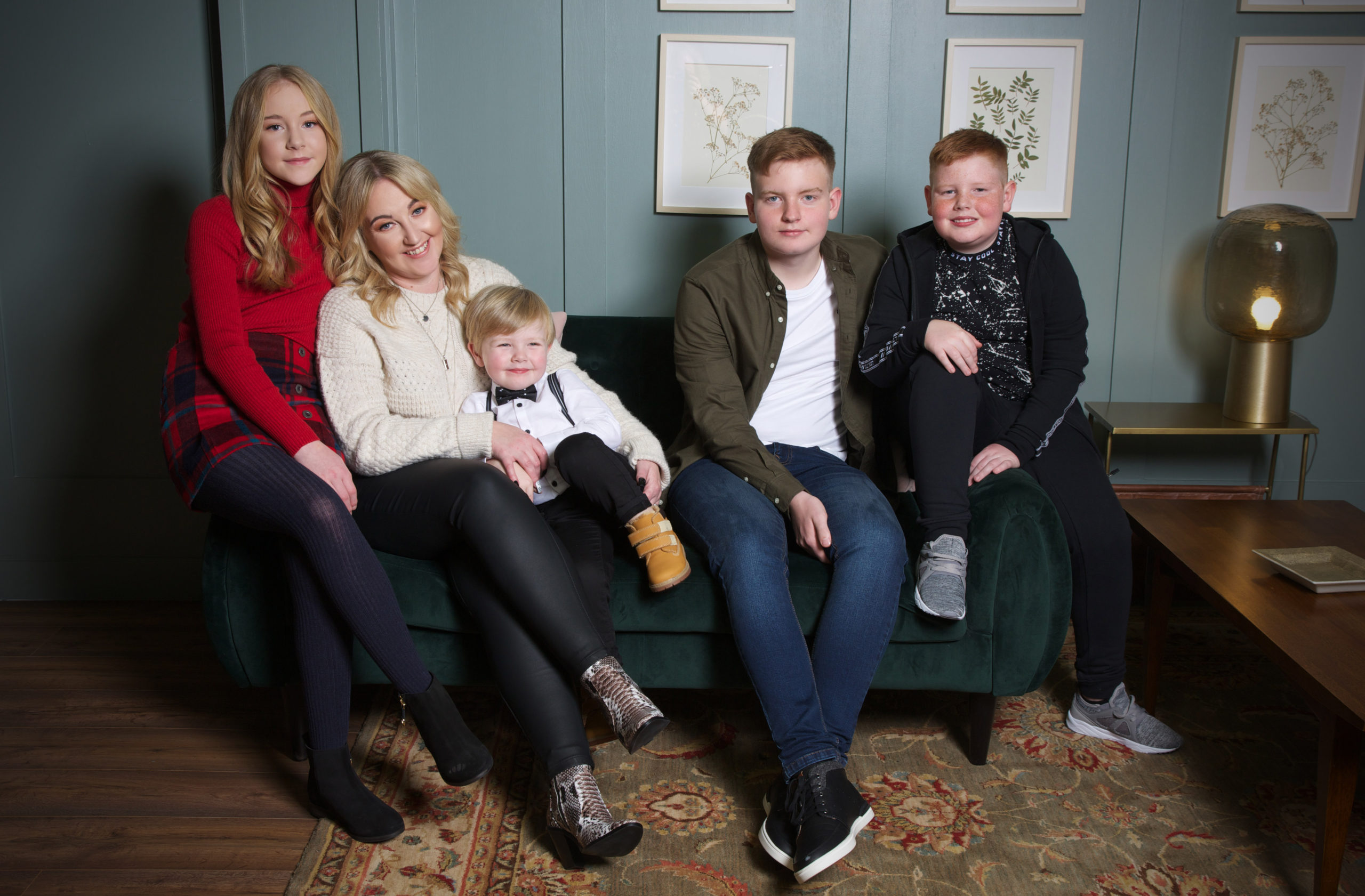 Last month Team VIP teamed up with Next to offer our readers the chance to win a VIP makeover, just in time for Christmas. Our very deserving winners were Samantha Kearney and her four kids from Finglas in Dublin.
The Kearney family started their day in the brand new Next Store on Henry Street, Dublin, where they spent several hours getting style tips while choosing their head to toe looks, that were gifted to them by the lovely team in Next.
Then it was off for some pampering as they had their hair styled in Peter Mark and the gals went on to Inglot to get their faces painted, before stepping into the spotlight for this gorgeous family photoshoot .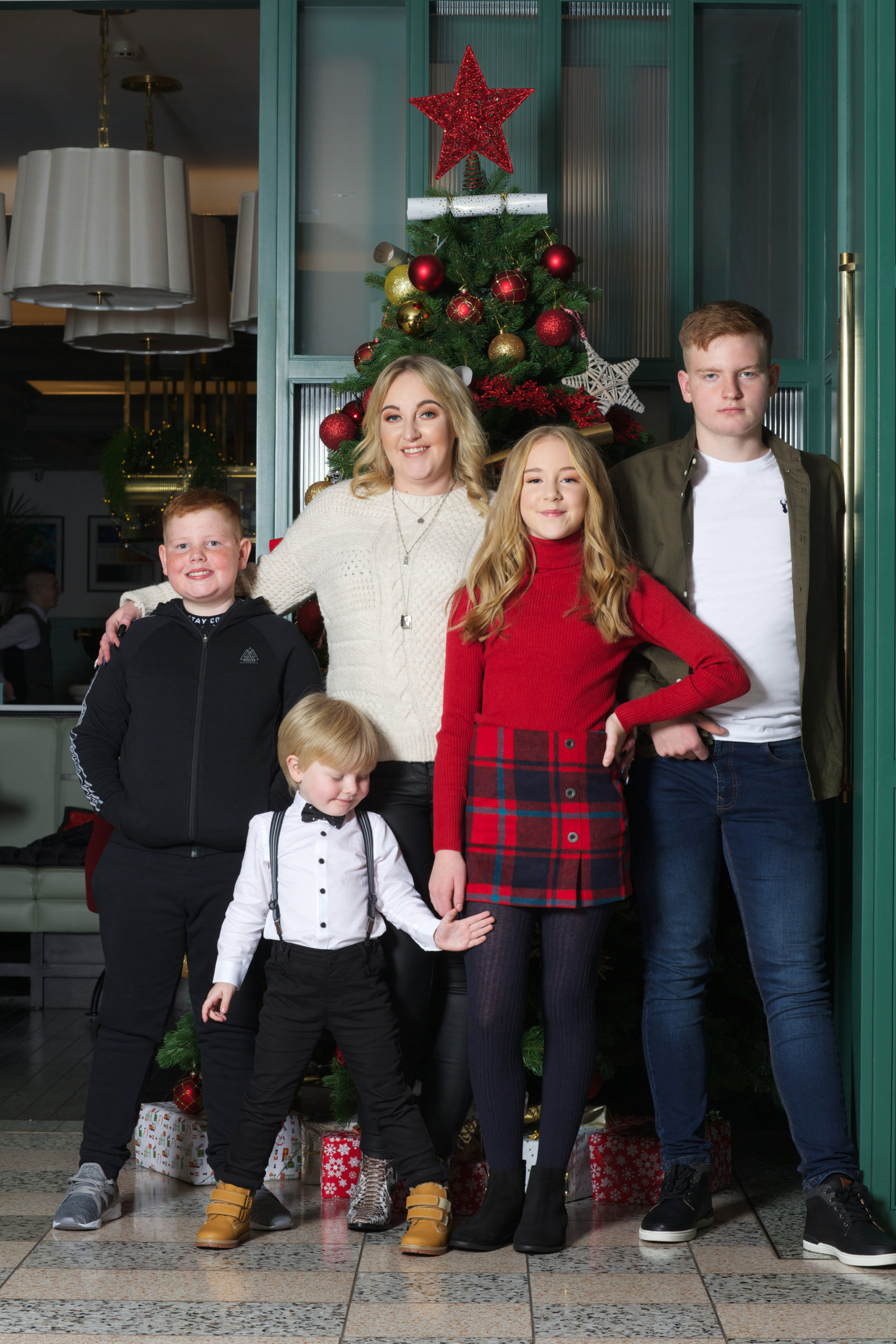 Samantha, tell us your story in your own words; why did you apply for the Next make-over and pamper day?
My husband passed away a year and a half ago, on April 26th. Mark first went into hospital in May 2017 with a pain in his shoulder. He had surgery later that year, and I knew from the way the surgeon spoke to me what was coming. We were told it was lung cancer. He was 35. Ben was 12, Abbi was 10, Dylan was 9 and Mark was one and a half when we got the diagnosis. We really thought chemo was going to work…while he was in hospital, the kids came and went as they pleased, which was amazing. He slept a lot, but he was daddy until the end.
We're so sorry to hear that…
We don't remember the illness, we remember him as Mark. He was the happiest person and the most amazing father to these kids. He was brilliant. He's such a big part of the house, and always will be. He was my best friend. Mark was the only man I ever loved, and will be the only man I ever love.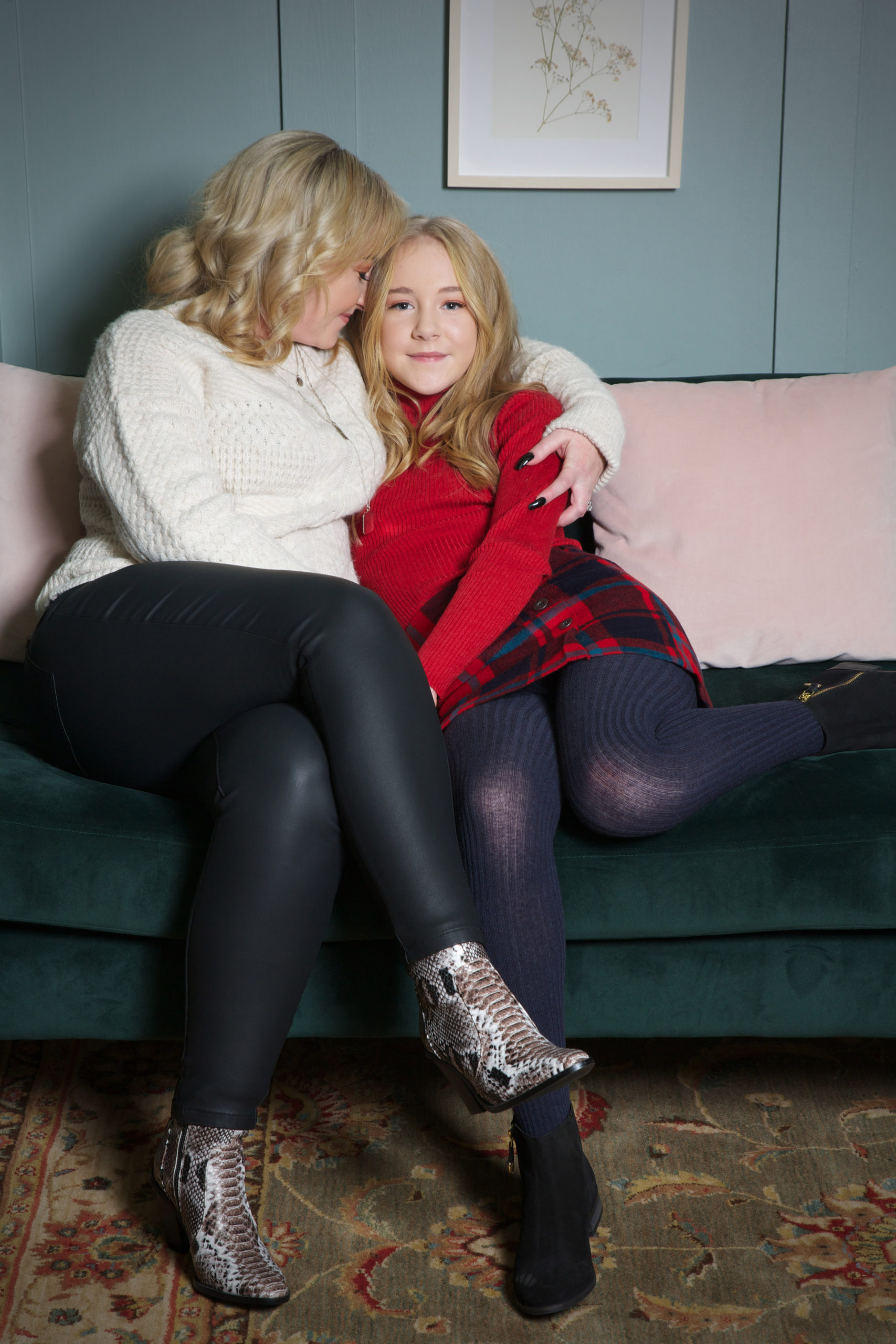 You and the kids have such a close bond. How have they been through it all?
Amazing! I wouldn't be the same without them. They help me through every day and give you a reason to get out of bed. I'm blessed with them. There are little things that the kids would say, like I wish I gave him one more hug – but if you gave him a million hugs, you'd still always want one more. Abbi looks very much like him, Ben behaves like him, Dylan has the red hair… I'm not too sure about little Mark yet. He doesn't understand it, but he will, and he'll always know how much his daddy loved him.
After all you've been through, this is the very least you deserve. How has today been? Did you all have fun?
Oh, it's been amazing. To see Mark chatting away to a hairdresser asking if they're going to wash his hair, was so funny. He had a ball. I wasn't too sure how Ben would be, but he's had an amazing time and got all dressed up. Abbi had a brilliant time, and Dylan too.
And what about the photoshoot – how did you find that?
Abbi loves the camera! It'll be lovely to have the pictures – an incredible memory for me and the kids. It's been great.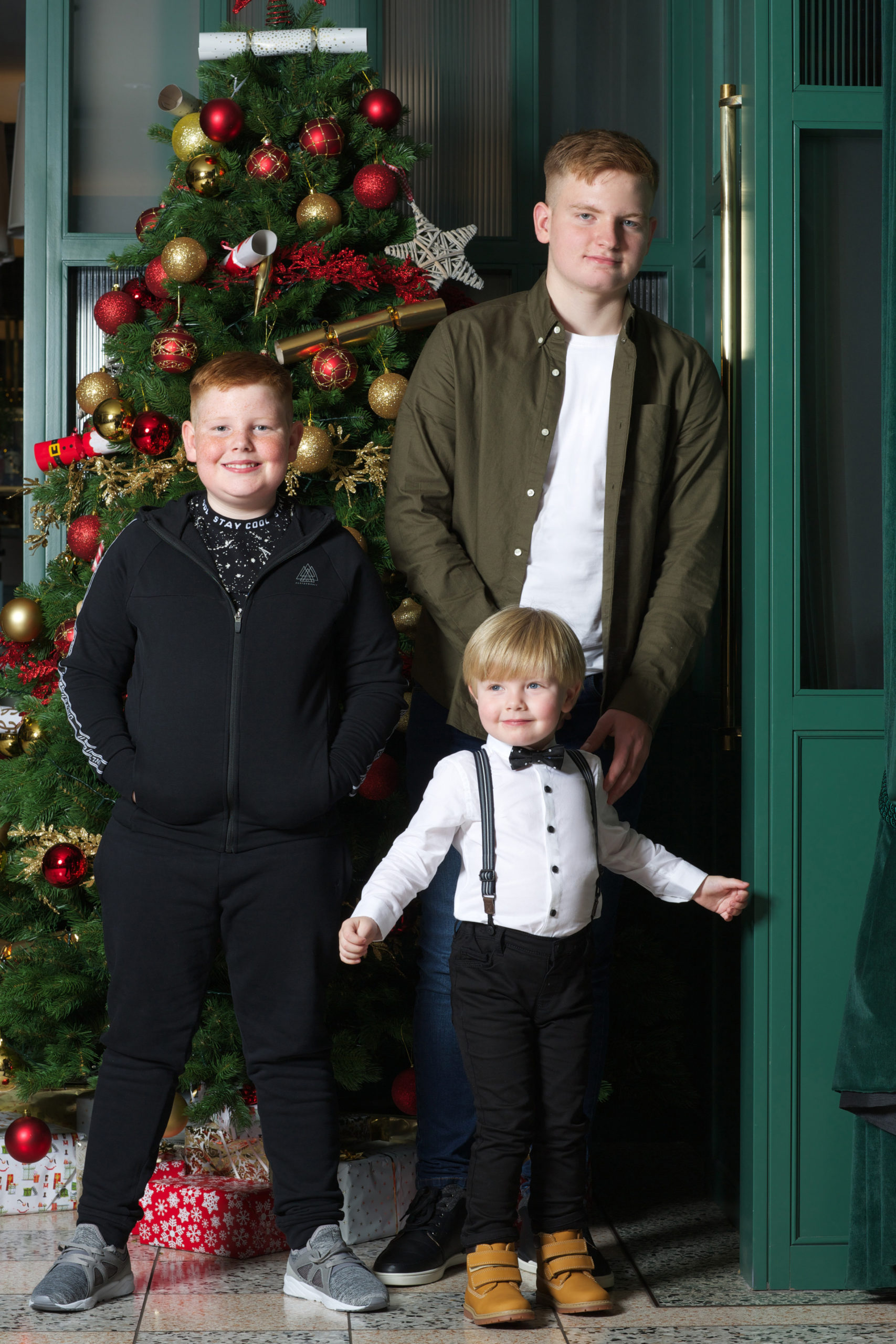 To shop their looks: visit Next.ie

SAMANTHA WEARS:
Cream Emma Willis Cable Jumper 687-099 €40
Black Pull-On Coated Leggings 347-742 €30
Snake Effect Western Slant Heel Boots 580-175 €60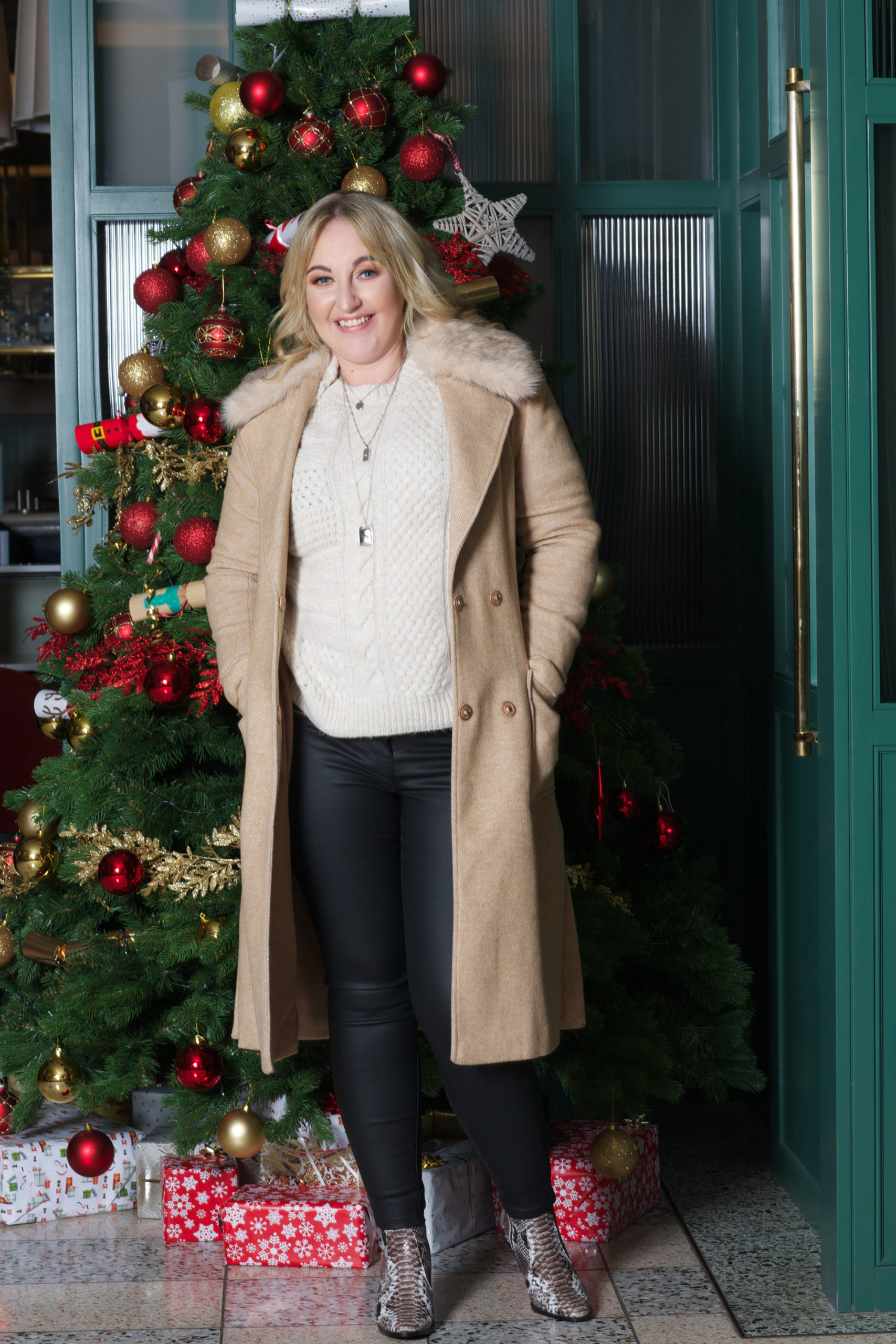 ABBI WEARS:
Red Roll Neck Top 503-624 €13 – €18.50
Red/Navy check skirt and tights 309-967 €29 – €36
Black Suede Zip Chelsea Boots 542-909 €40 – €48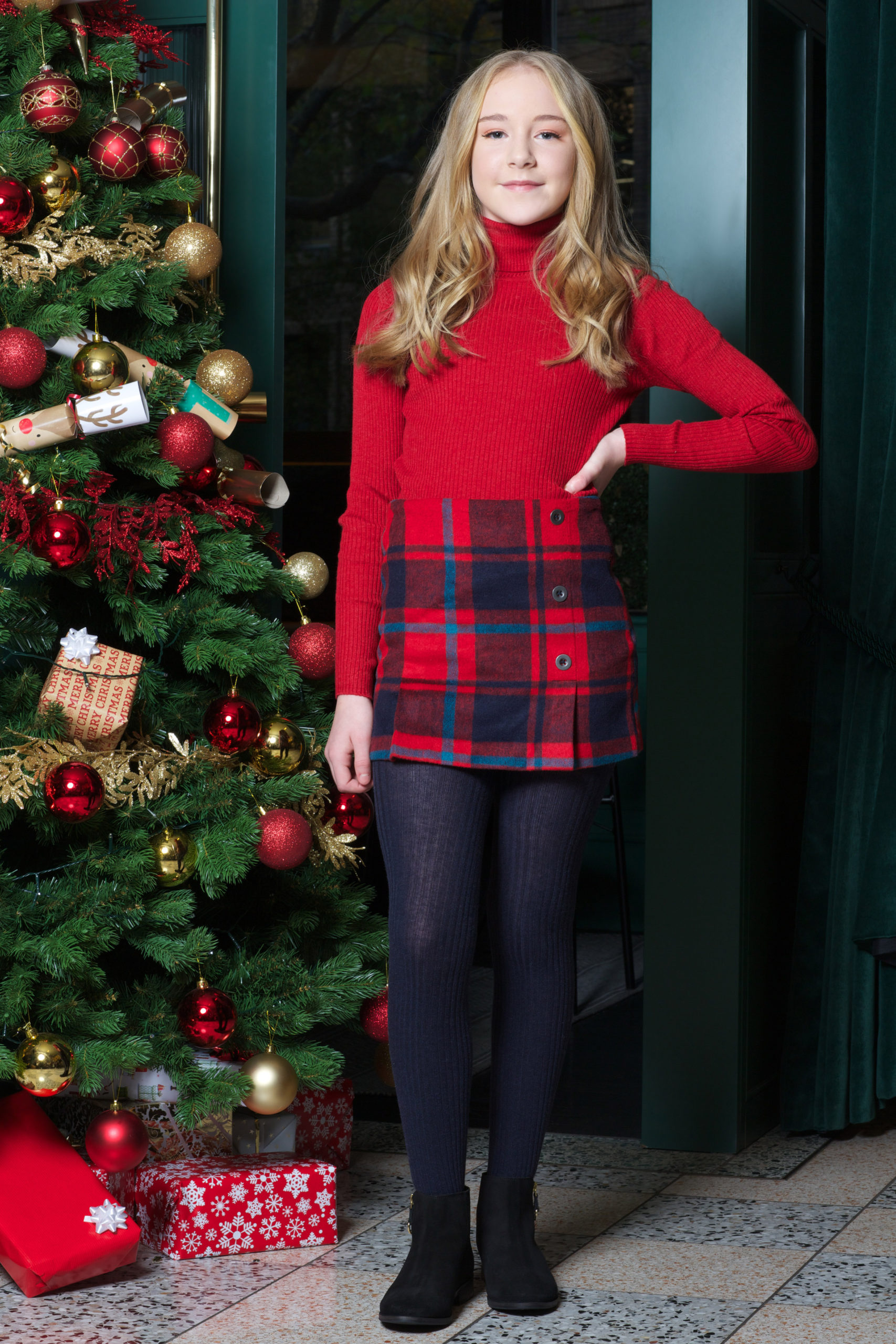 DYLAN WEARS:
Black Sleeve Tape Zip Through Jacket 596-703 €20-€26
Black Sim Fit Cuffed Joggers 527- 220 €8.50-€15
Monochrome Splat T-shirt 563-174 €10-€16.50
Grey Trainers 645-507 €28-€35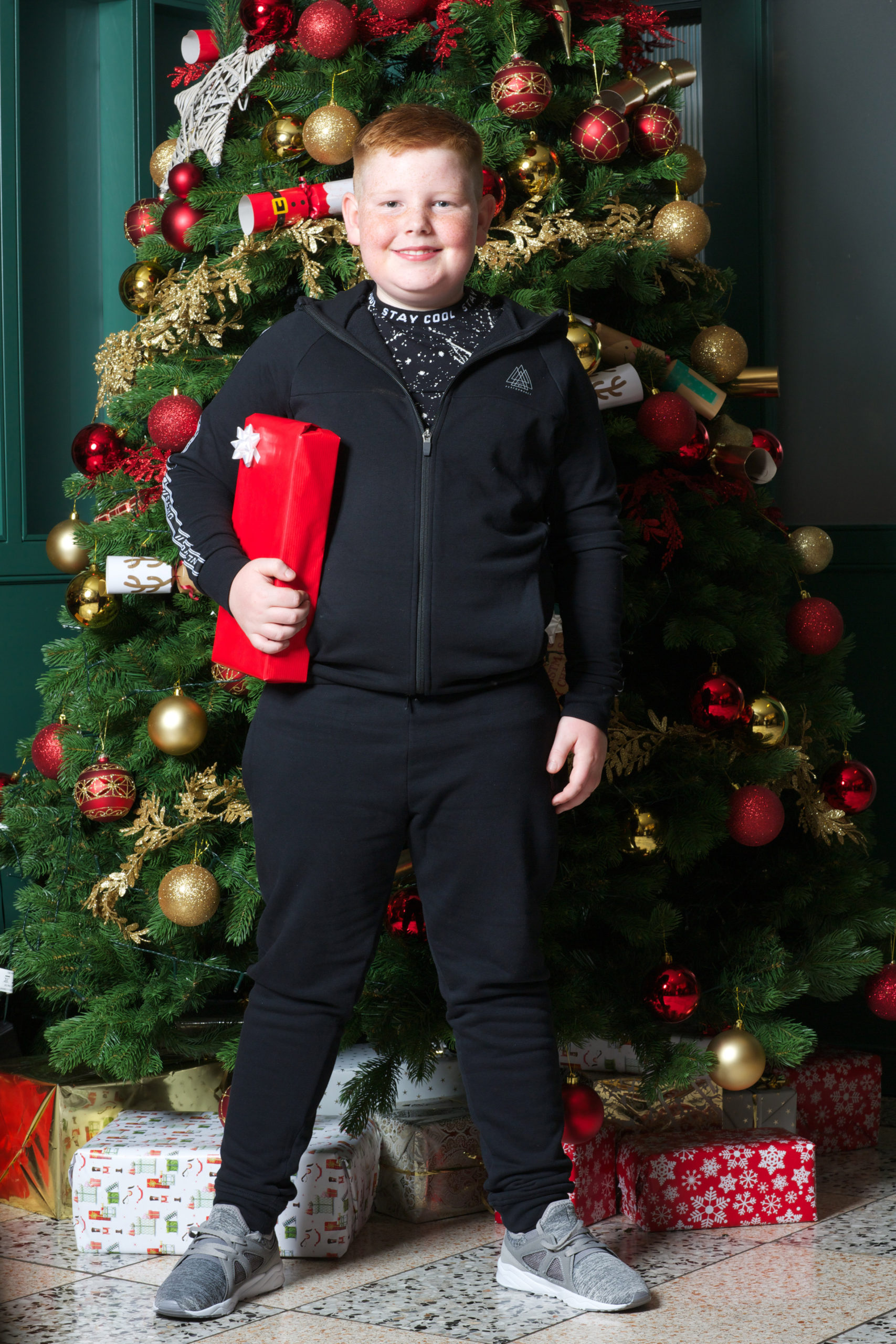 MARK WEARS:
Monochrome Shirt and Trousers Set 648-496 €33-€37
Honey Double Strap Leather Work Boots 529-926 €35-€40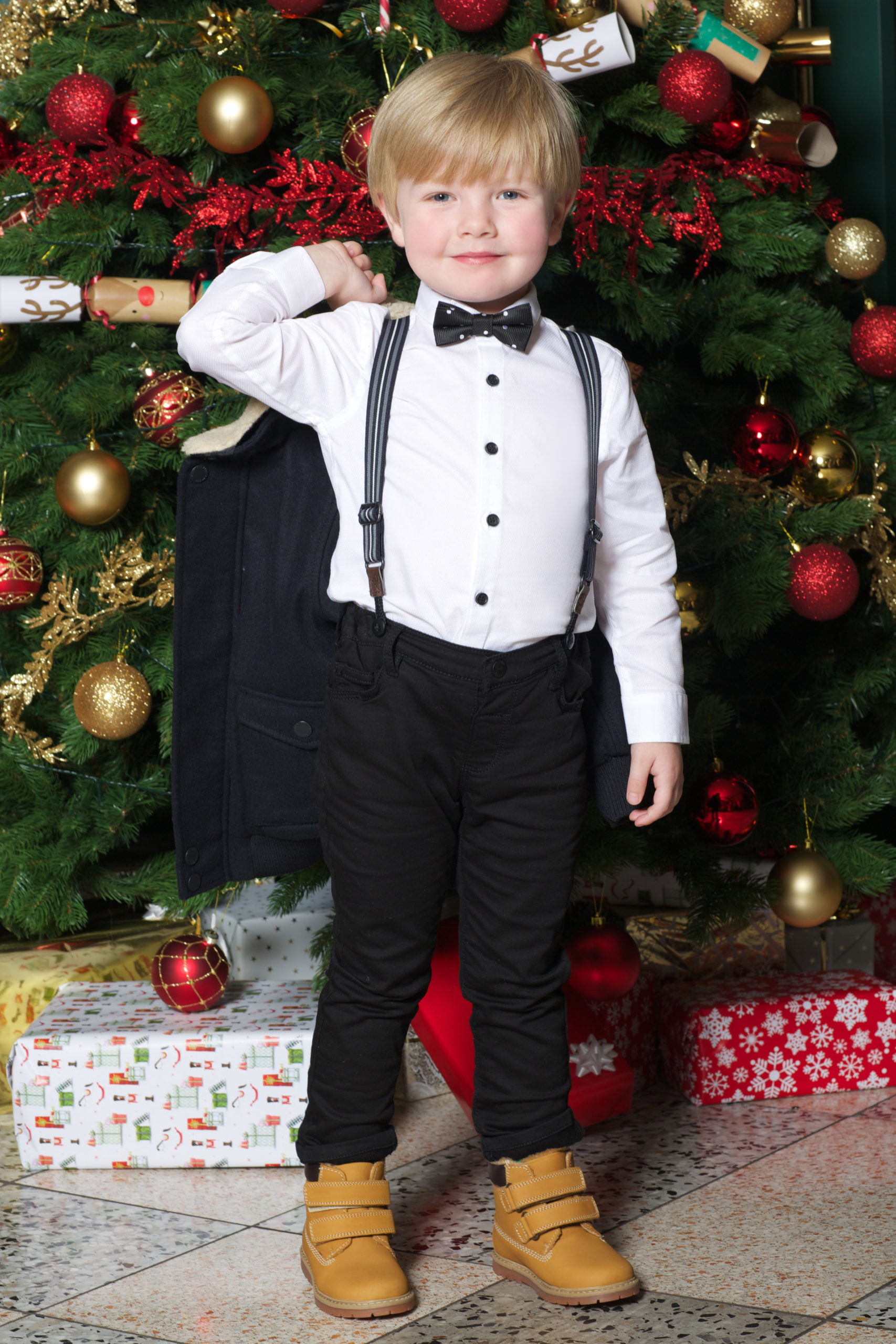 BEN WEARS:
Green Long Sleeve Oxford Shirt 549-395 €13-€18.50
Indigo Super Skinny Fit Ultra Flex Stretch Jeans 597-237 €18.50-€25
Black Warm Lined Lightweight Boots 715-341 €33-€40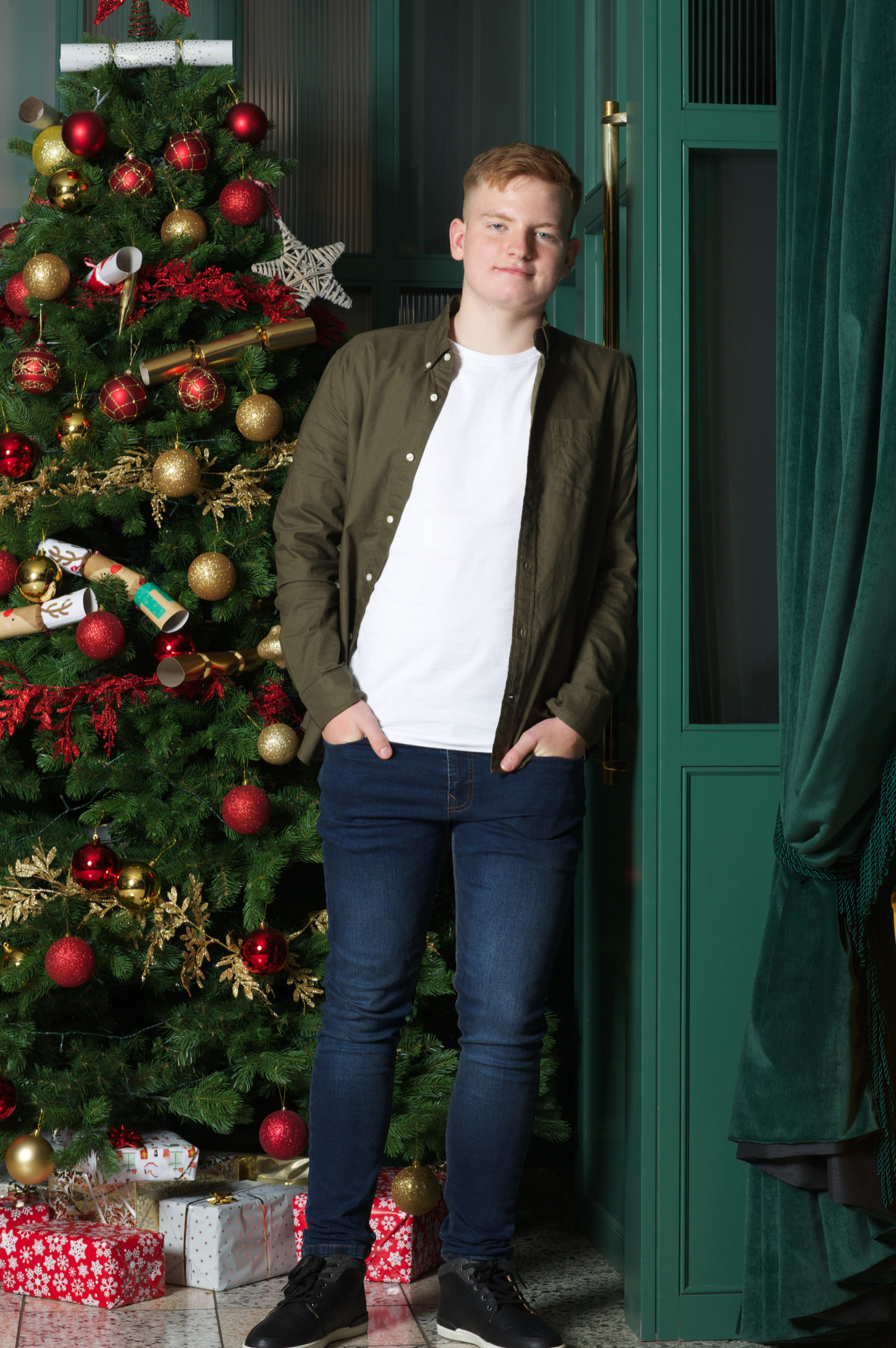 PHOTOGRAPHER: Emily Quinn
HAIR: Peter Mark
MAKEUP: Inglot
STYLIST: Megan Fox
Shot on location at The Green Hotel
VIP Promotion/Sponsored