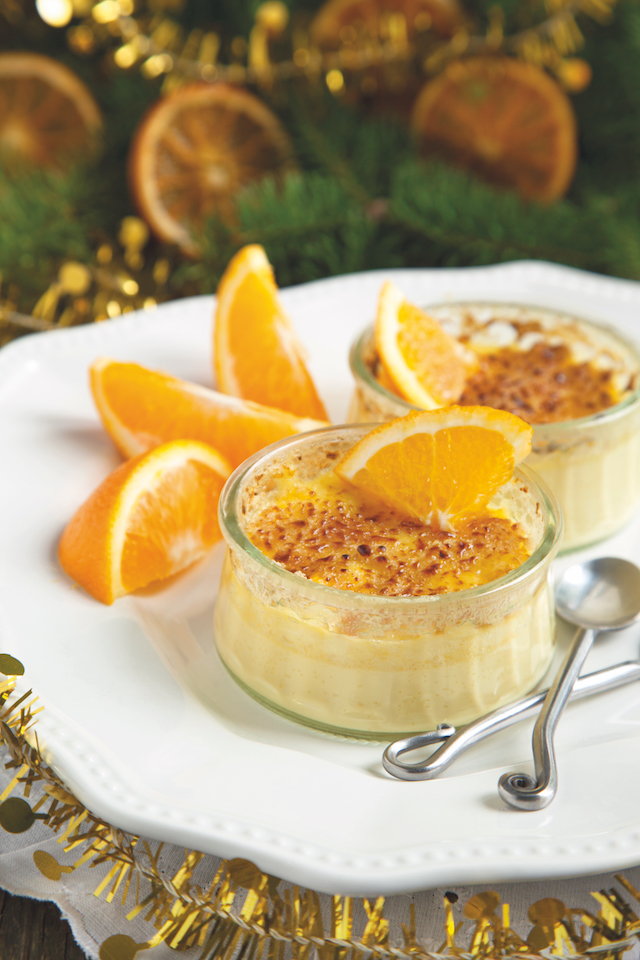 It's the meal you have waited for all year, and you need to get it right! Whether you're cooking for yourself or 15, the pressure can be overwhelming – but fear not, Irish food blogger and Lidl lover Caitriona Redmond is here to help.
When it comes to Christmas dinner, it's all about prioritising what needs to be done first – and in most cases, you can get dessert out of the way hours before your guests even arrive.
In five simple steps, you can whip up a tasty orange spiced creme brulee, leaving you plenty of time to focus on other tasks throughout the morning and afternoon – or to simply relax!
Serves 6 
Ingredients – all available from Lidl Ireland
500ml double cream
250ml milk
1 tsp cinnamon
1 tsp vanilla extract
8 egg yolks
50g caster sugar plus 6 tsp for topping
2 tsp orange zest, finely grated
3 tbsp fresh orange juice
Method
Preheat the oven to 150°C. Combine cream, milk, cinnamon and vanilla in a saucepan over a medium heat. Hear, stirring often, until bubbles form at the sides of the pan.
Beat egg yolk and sugar in a bowl until thick and pale. Slowly add the hot cream mixture, whisking constantly until smooth. Stir in orange zest and juice until combined, then pour into 6 ramekins.
Place ramekins in a roasting tin. Pour enough hot water in the tin to come halfway up the sides of the ramekins. Cover with a second baking tin, leaving a gap at one end for steam to escape.
Bake for 50-60 minutes or until the edges are set but the centre is still wobbly. Cool for a couple minutes, then transfer to the fridge to cool completely.
Before serving, set the ramekins on a baking tray. Sprinkle one reason of sugar over the top of each, spreading to cover completely. Using a chef's blowtorch, gently heat the top until golden brown and bubbling.