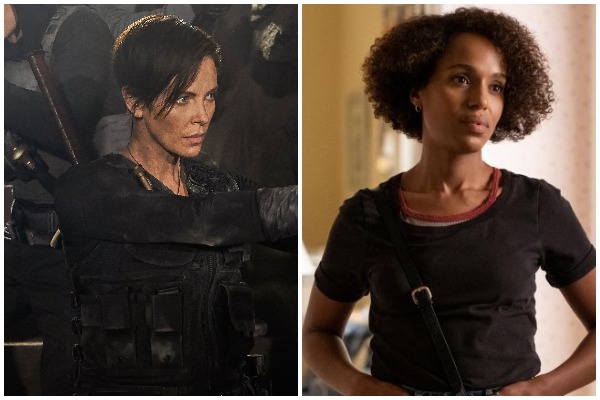 A new fantasy feature starring Charlize Theron and Kerry Washington is about to get underway in Belfast in the upcoming months.
Well accustomed to having A-listers on our shores by now, with Matt Damon becoming an honourary Paddy during his lockdown stay here last year. It looks like the northern part of the country will be playing host to Hollywood stars this time around.
Charlize and Kerry will be starring in a 'fantasy epic' called 'The School for Good and Evil' where:
"ordinary boys and girls are trained to be fairy tale heroes and villains."
The movie is set to be a huge boost to the Irish economy, filming in Belfast Harbour Studios.
The movie is being produced by streaming giant Netflix, and will revolve around two best friends, Sophie and Agatha played by Charlize and Kerry.
'The School for Good and Evil' is based on the first of a series of six fantasy books, written by Soman Chainani.
Director Paul Feig spoke about his excitement for the production saying:
"I am so thrilled to have Charlize and Kerry in this film"
"I was honoured to work with Charlize back on 'Arrested Development' and have been dying to work with her again ever since"
"And I've been such a massive fan of Kerry's forever and to finally find something for us to do together is just more proof that 2021 is gonna be way way better than 2020."
A release date for the flick is yet to be confirmed.