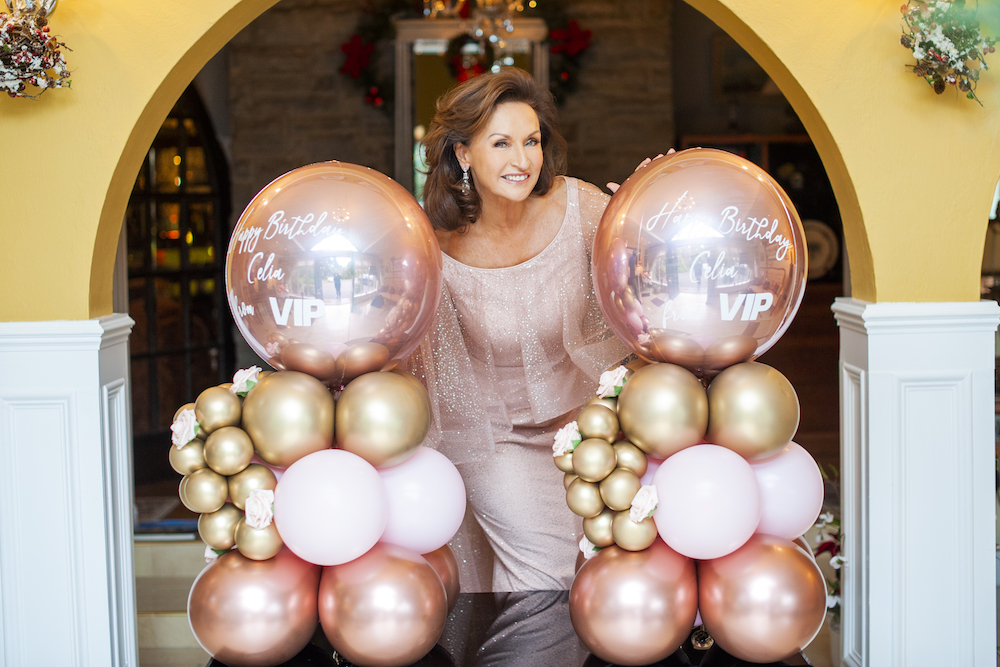 Celia Holman Lee greets us in her beautiful home in County Limerick that she shares with husband Ger, for our all out, full glam, bring the champers birthday photoshoot. We know you will find this next statement as hard to believe as we did when we wrote it: Celia Holman Lee is 70. Yes, we know what you are thinking! 'How does she do it?!'
If we are blessed enough to make it to our 70s with even a fraction of the pizazz, sparkle, grace and all-round fabulousness that Celia possesses, we will be doing well. It is not the swanky bash Celia had hoped for to mark turning 70, but can we just say wow! We should have known, even though in her own home on a rainy weekday, Celia would bring that glamour.
VIP sat down with the queen of style, and queen of ageing gracefully, to talk marking milestones, the pearls of wisdom she would like to impart, how she'll be shopping local for the festivities, and perhaps most importantly of all, that however she celebrates her birthday, so long as she is with the people she loves the most, nothing else really matters…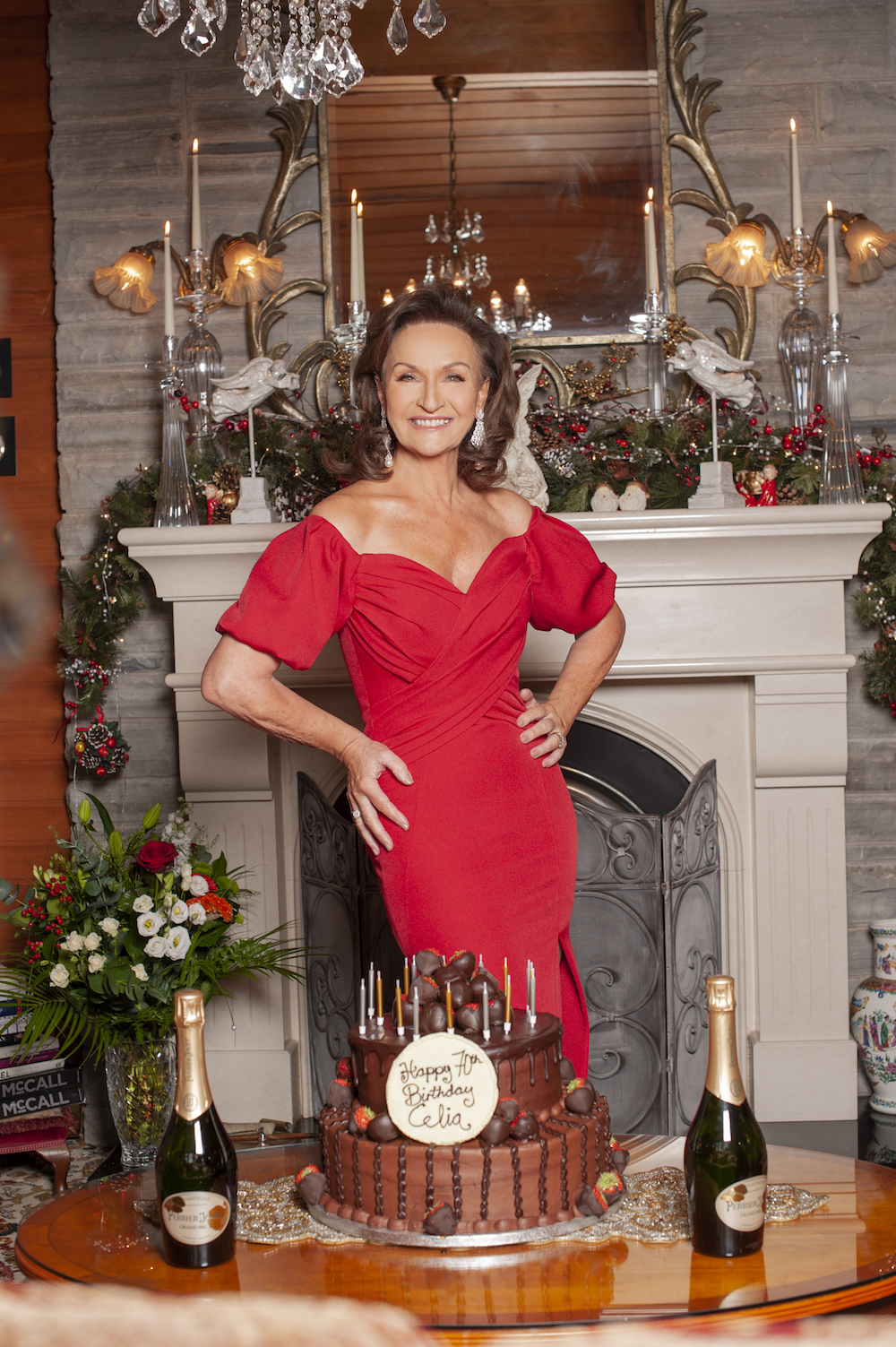 Happy Birthday Celia! 70 is looking fabulous!
You know what? I am feeling great. I have to say I don't think negative things about it like, "Oh my life is running away with me!" I am going to treat my 70s like I have treated the start to any other decade. I am keeping my spirits, my hopes for a bright future, and my vision of being able to continue my work as I have been doing. I want to keep everything about this positive really. It is only a number at the end of the day but it is a special one to get to.
That's so true Celia. The rhetoric about ageing can be so negative. We can forget that ageing is a privilege. You must feel happy to reach such a wonderful age?
I do feel such happiness. And great pride. I never thought I would get to this age and still be out working, and not be looking too bad! I am very grateful. I really want to celebrate it however I can because it is a huge milestone. Growing older is a wonderful thing. One of my dearest friends is over 80 and she is absolutely fabulous company, I love meeting her, I love talking with her. I have friends that are in their late seventies and they are all such wonderful people. Knowledge and experience are a wonderful thing and that is what age gives you.
Yes Celia! We would be delighted if we found ourselves seated next to you at a dinner party. A lifetime of wisdom and fabulous stories to tell!
[Laughs] I do have lots of stories! I feel I should have good ones now with the age that I am.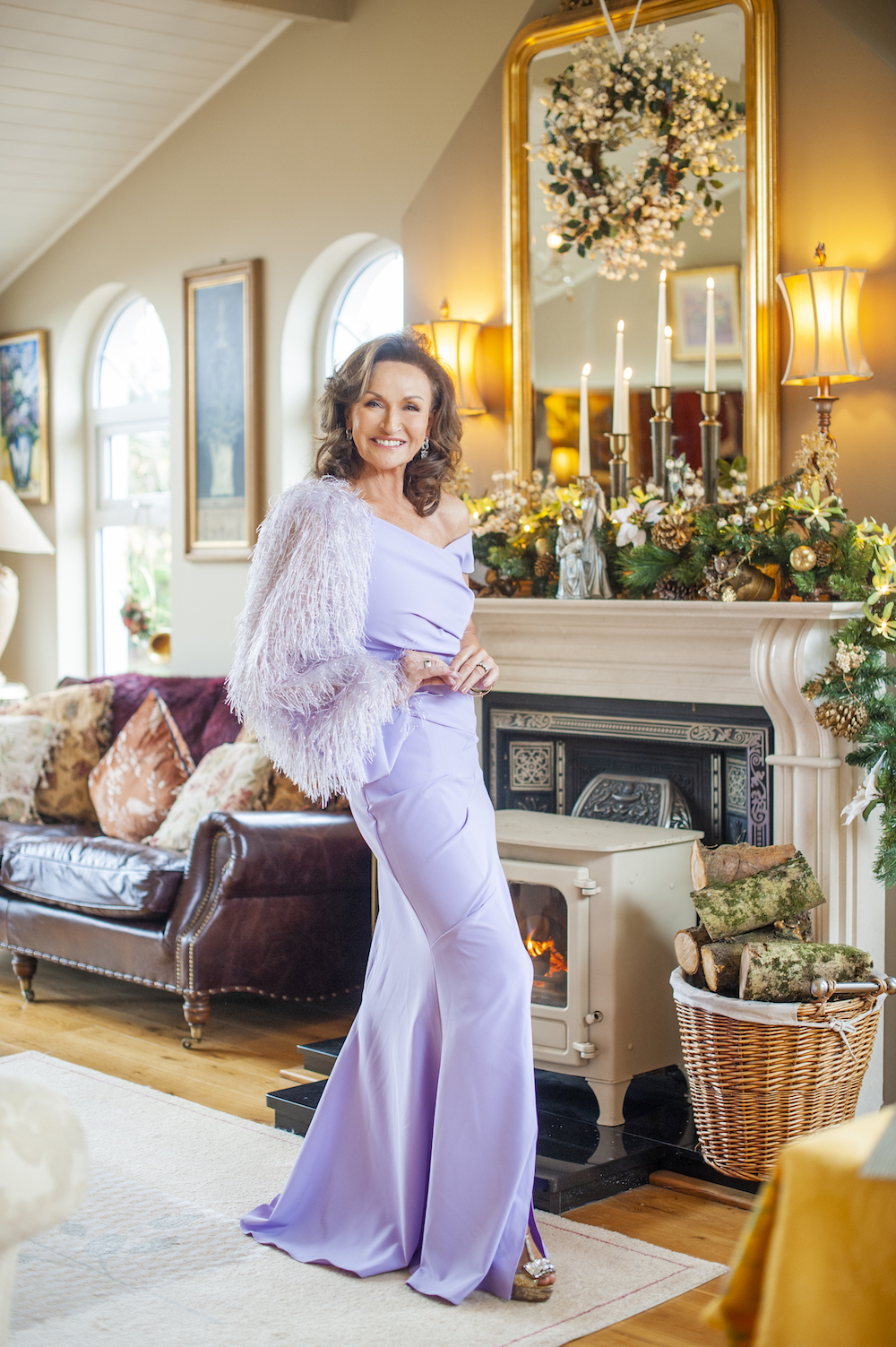 And what age do you feel Celia?
I don't think about it too much but I really don't feel that much different from when I was 60. Isn't it wonderful that I am able to talk away like this, be on this photoshoot and have this fabulous celebratory day? I think of dear friends who are no longer with us. I feel lucky. I really do. For me… the number doesn't come into it.
We know you had hoped for a big fabulous party Celia with all the glitz and glam. Is it disappointing not to be able to have the night you had planned for?
A lot of my friends had big birthdays this year. And no parties, none of us. But this is just one year and eventually we will celebrate. I hope to god we have learned the value of being able to celebrate things, and be with our loved ones. We will never take these things for granted again.
How do you plan to spend it now?
If restrictions ease as scheduled then I am hoping to spend it with family. My husband Ger and I, and my daughter Asta, my son Richard, and their spouses and our grandchildren. We will do a dinner somewhere gorgeous. If that doesn't work out we will have them over here. But… [laughs] I want to go somewhere. Like all of us! Jesus I am in the house since March!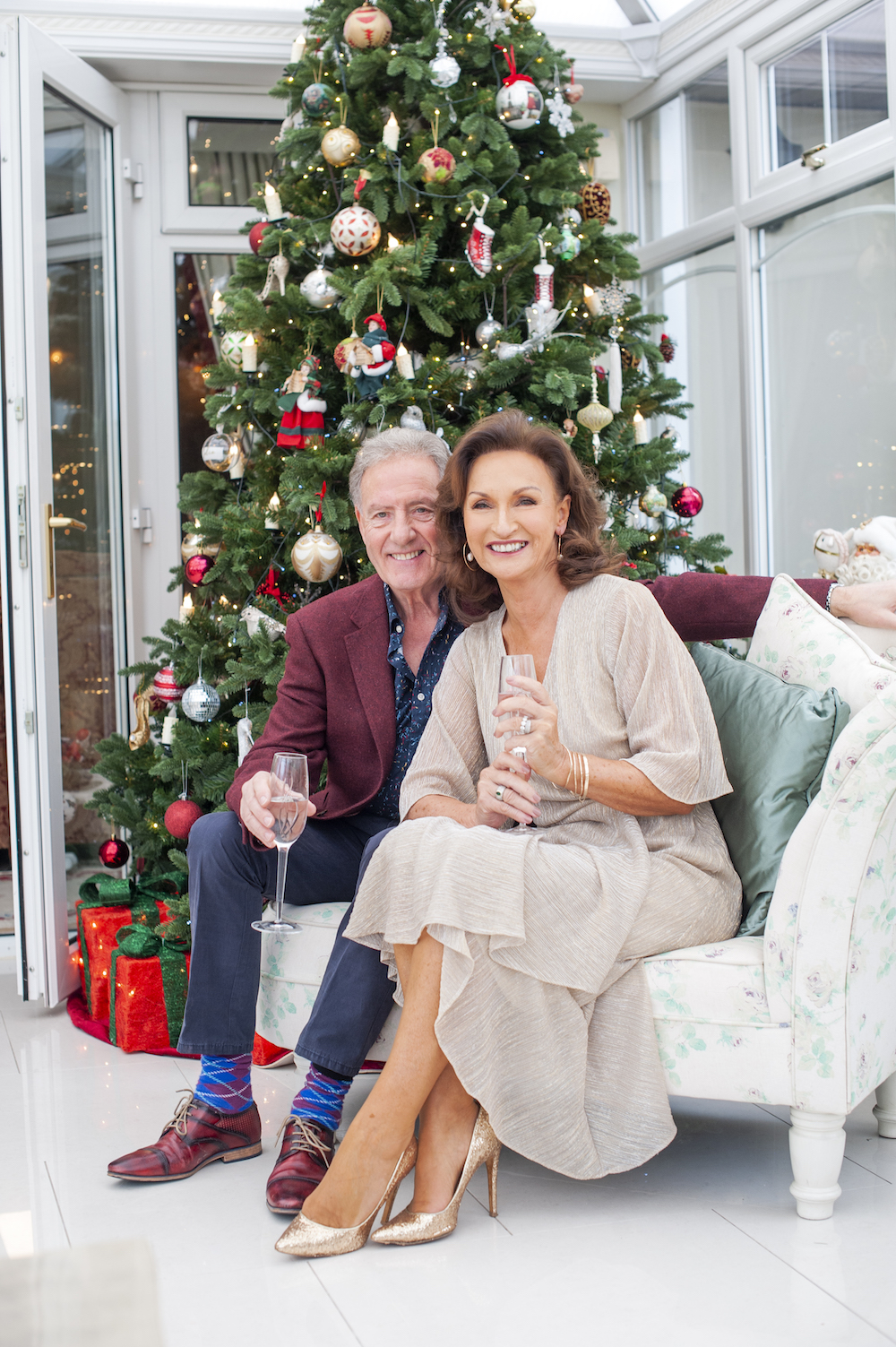 What was the original plan for the big bash?
Oh if I had been able to throw my party, I was going to go beyond glitz! Like our shoot today. I really was. I was going to invite people from the shops, businesses, department stores, hair stylists, makeup artists and photographers. All of the people I have worked with over the years through the Holman Lee agency. It was going to be a huge celebration of our industry, as well as my birthday bash. So let me tell you I was going all out. Glitzy and glam, letting it all out there! Friends were slagging me during the year, "Jesus I've to start looking for the dress!", they'd say to me! It would have been like a mini VIP Awards for this side of the country! [laughs]
When you look back on the last 70 years, we are sure there were many twists and turns… yet, we can feel the joy you take in living when we speak to you. How do you hold on to that joy?
For me it is all about the decades. There have been fantastic decades and there have been shitty decades. Loss of people I loved: my mother, my father, my great aunt who died in March of this year at 94 years of age. So of course, there has been sadness, death, financial problems, business issues, things have not always gone right. These are the things that hit you at different times, in different decades. It was never a bed of roses but you know, all of the incredible people that I lost, including my brother at 59, all of these difficult things that happen in your lifetime, they bring you to where you are, and who you are now. I have had a good life, a hard working life and I kept my head down and kept everything going as best as I possibly could and I do feel proud of that… and I'm sure it comes across to you.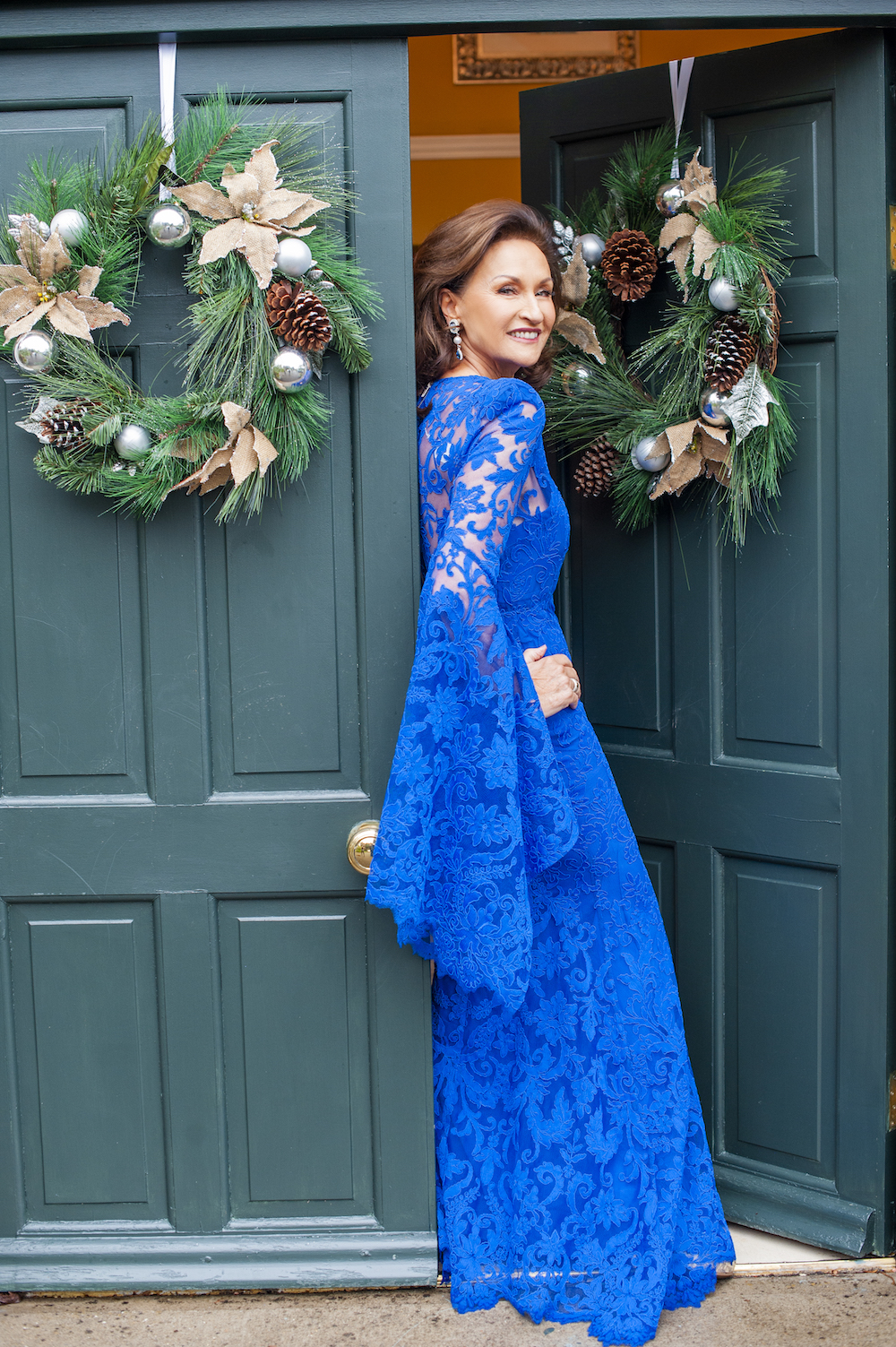 Grief and loss is something we as a nation have experienced tenfold this year. What do you think you have learned about grief as time has gone on? Do you still miss the people you lost as much now as you did the day they passed?
Always, always, always. You never get over it, you don't. There are pangs that continue especially on special occasions. My dear friend, fashion designer John McNamara, I still think of him and feel that pang of loss. It never leaves you but you deal with it somehow. There will be times when it overwhelms, there will be times when it is fine, but when it comes to loss, that's life, that's living.
What has been the biggest learning curve for you?
Learning for me was always through my work. For me now, it's about spending a lot more time with family. I cannot get enough time with my grandchildren. For Ger and I they are our lives now. Looking back… I wonder would it have been better to just have financial stability, and to not have bothered my barney working as much as I did, but I don't think I would have ever been that person. I don't think it would have suited me. I do think I should have given more time to things outside of my work… so that might be a lesson for me. Covid-19 has put lessons on the whole country about giving time to our children, grandparents, family, it has slowed us all down. If anything good can come out of this pandemic, it's that.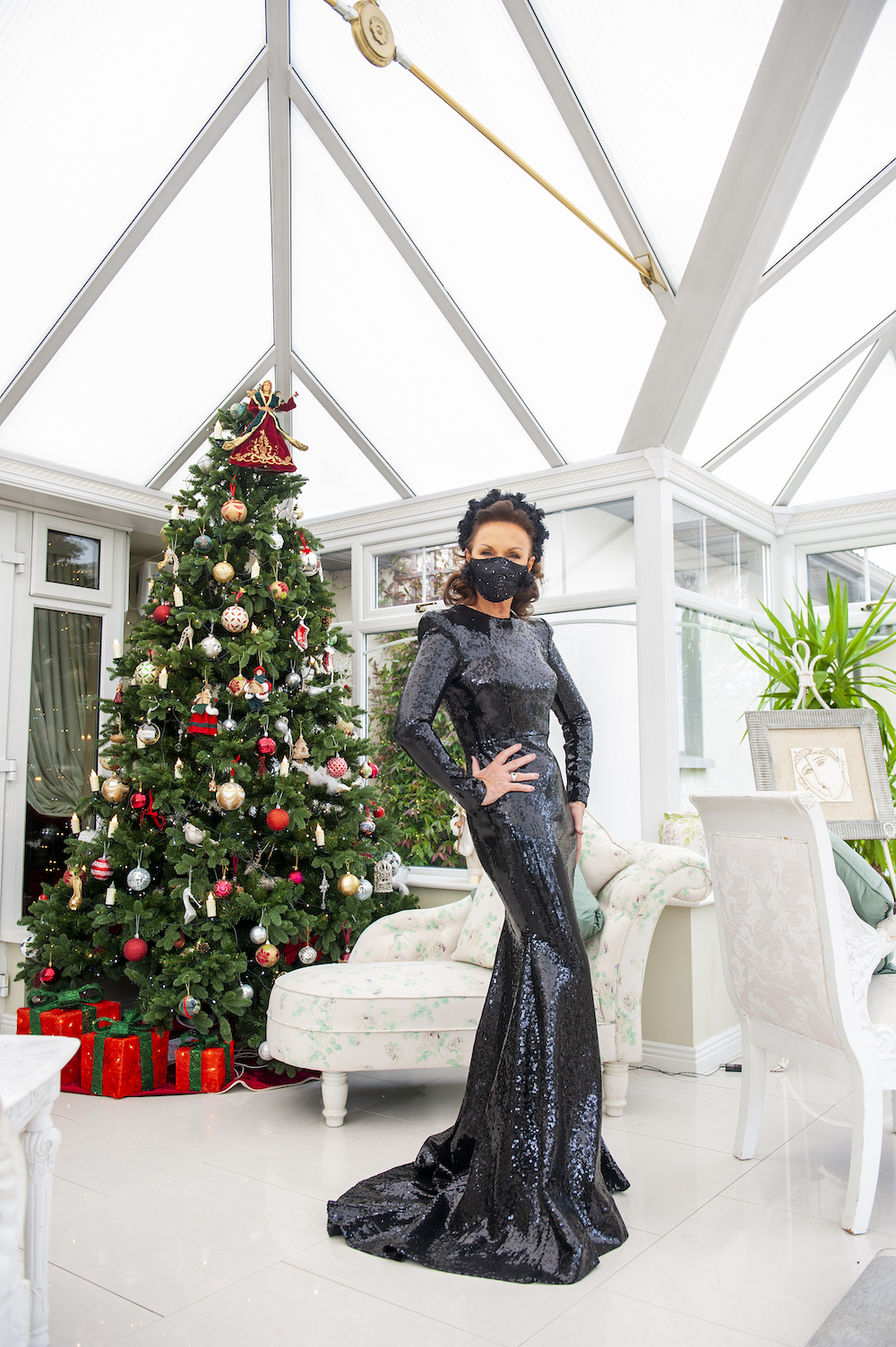 That is so true Celia. We all truly value human connection. Now, if we bump into someone in the supermarket, it sparks joy!
[Laughs] And you cannot stop talking to them! Dressed to the nines too!
We have no doubt you always are!
Ah, I do dress well, even for the supermarket. Yesterday I was in and I had my faux fur coat and nice shoes on. I will make the effort.
This year has been tough for so many but particularly older generations. Did you find that your mental health took a knock?
I did drop down a little, moreso this time. The first lockdown was kind of just a case of, "Jesus I have nothing to do tomorrow!" Our business went over the cliff with the Holman Lee agency…gone. But the weather was so good, it was an incredible distraction, and I was keeping busy with videos for my social media, and keeping my mind strong. This time, for me it is the bloody weather that gets me. God above, you don't get in a walk, and then you decide you might do one, and before you know it… it has gone dark and you can't go. This lockdown I found that a lot more difficult.
And what do you do on the days you feel low?
We have a fine garden, so I go out and I walk around. Even if you don't have a garden, go out and walk around the block. Get some fresh air into you. It just lifts you back up again. I am not much of a cook and I am not much of a baker so that kind of thing doesn't do it for me. But I do like cleaning and fixing the house so that keeps me occupied too.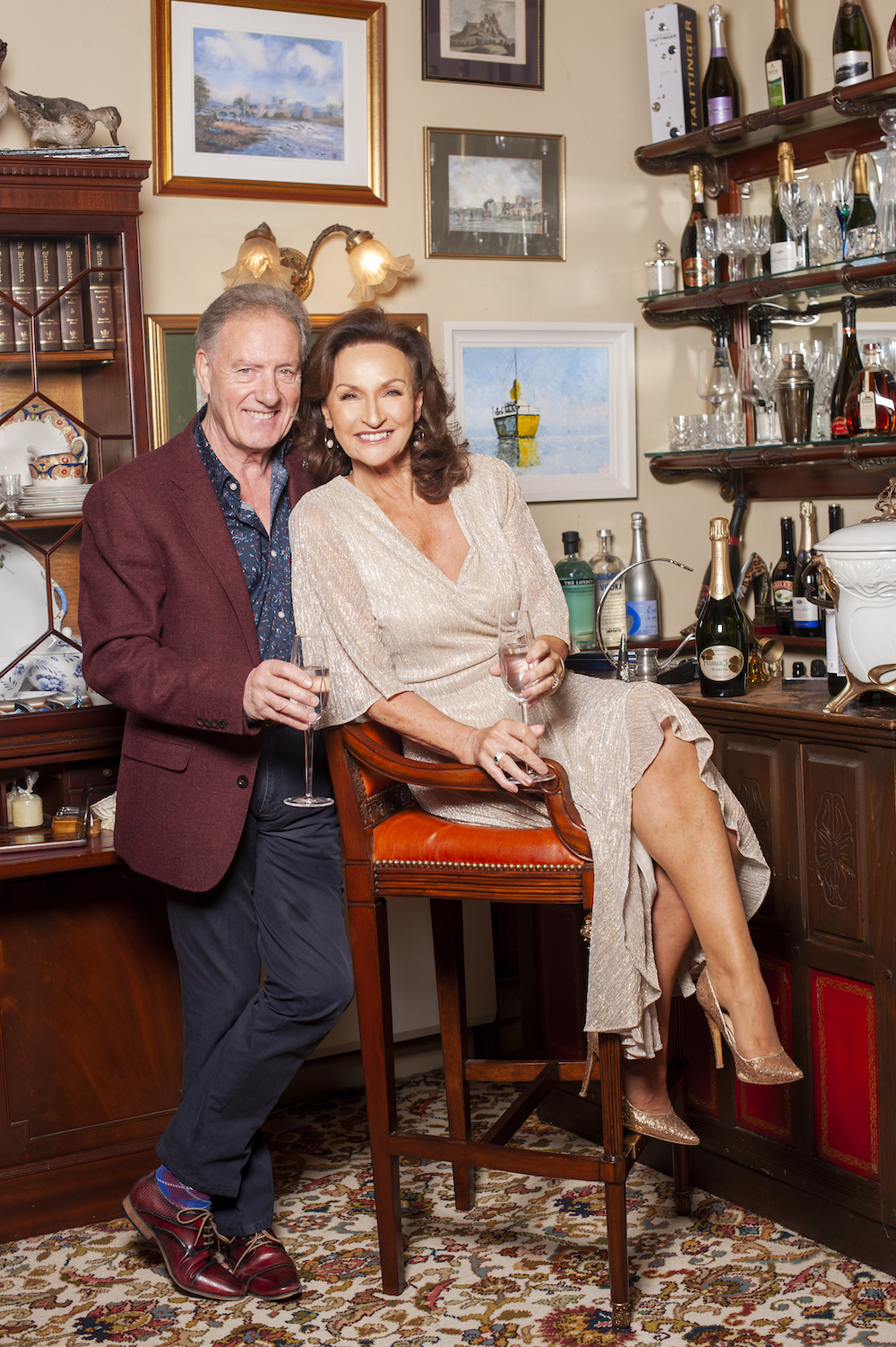 As you mention, another thing that has kept you busy is your superb use of your social media. It must be like a different world in comparison to the early days of your career.
Oh it's completely different. I will tell you a story. I arrived in Russia 40 years ago and we got a domestic flight to Estonia. We brought Irish designers and models over with us and it was a fantastic experience. But would you believe? I did not have a fecking camera with me for that whole trip! Another memorable moment was in Belfast when we did a massive fashion show during The Troubles. So you know… these kind of things, I could have had a record of. I have pictures of the models of course but nothing like what we would capture on social media nowadays. Social media is a walking archive for me. I really love it. And the hits I get on my old modelling pics are phenomenal which is great fun.
The thing is, in this year where we have had to keep apart, social media has provided connection.
Yes. I wouldn't have a huge following but it's good for a lady of my age and it does provide that connection. I found that people really enjoyed my posts during lockdown. Now I post things a lot more than I used to. I'd get messages from people that I might have grown up with saying, "Celia! I haven't see you for years, you look fabulous." [laughs] So it really is a wonderful tool so long as it is used correctly.
Celia, this has been a crisis year. You have lived through crises in your lifetime, oil crises, banks failing…What do you do when the chips are down?
I do think this is the worst in my lifetime. It's a silent war really. Our lives, and the way we live, the way we communicate, the way we socialise, walk into stores, meet people, that has all been taken away. And yes, we must bless ourselves that bombs are not being dropped on our heads, but it has been so difficult for everyone. Right now I just try to focus on the fact that if we are alive and well, we are lucky.
Before we leave you, tell us your secret to looking SO fabulous?
Fresh air, getting outdoors as much as possible, and eating healthy. And drinking plenty of water and sleeping. All of the things I thought when I was younger, "Ah be grand!" and didn't bother with them. Now I am doing them because I have to, and it does work! And try to look after your mental health. If you feel good you will look good. And remember the more work you do to yourself, the more you have to keep doing. Keep it balanced.
INTERVIEW: Elle Gordon
PHOTOGRAPHY: Lili Forberg
MAKEUP: Fiona Mc Namara, FMN Studios
HAIR: Anita O'Donnell, Marbles Hair & Beauty
FLOWERS: Flowers Forever
CAKE: Bowes Ryan Kitchen & Bakery
CHAMPAGNE: Perrier-Jouët
BALLOONS: The Balloon Baron
CUPCAKES: Laura Boland, @cake_etc_limk